Cars
Published on March 12th, 2018 | by Subhash Nair
0
Haval H2 Review: A Seriously Competitive Chinese-Made SUV
If you're in the market for a small-to-mid sized crossover SUV for the family, your options below the RM100,000 mark are sparse. Best-sellers in this category tend to be a little on the smaller side or have less than satisfactory levels of equipment. Some are aging, others have non-independent rear suspension. Whatever it is, budget shoppers in this category are going to make some sort of compromise.
But one company, Haval, have done something rather incredible without breaching the 6-figure mark. They've come to the market with a locally-assembled entry that seems to have everything you could possibly ask for, and then some.
Meet the Haval H2 Premium, the most pleasantly surprising car we've ever test driven.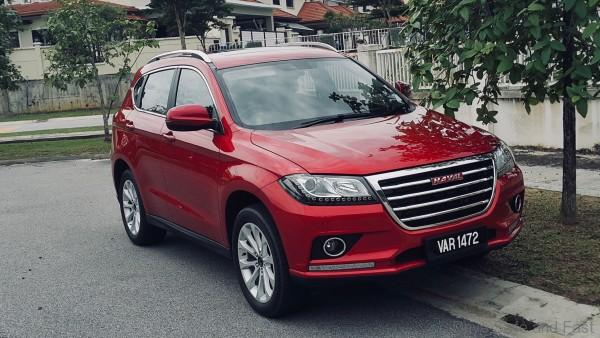 There's very little to go on when it comes to Chinese brands. Korean companies have invested billions in talent, design and brand building to get where they are. European and Japanese makes have had decades to create their legacy. And of course, we're a part of the story when it comes to our local carmakers. But Chinese manufacturers? What preconceived notions should we have, which should we eliminate?
Perhaps the question itself is wrong. China is not just another market, it's almost another world. In 2016, 25 MILLION passenger cars were sold there. Think of the most reputable and the least reputable car brands YOU know of. There are enough Chinese car brands in between those two extremes that you haven't even heard of.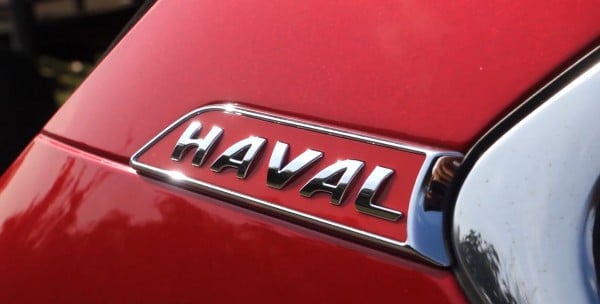 So where does Haval sit on that spectrum? Well, we'd say that it's on positive side. Haval, once known as Great Wall (Great Wall is actually its parent company now, with Haval as its SUV brand), began its life as a military vehicle producer. Today, it is China's largest producer of SUVs and pick-up trucks. They've been selling cars in Europe and Australia for more than 10 years now and have quite a few CKD operations throughout the world. So yes, Haval is no small fish. It's a serious player, looking to displace the affordable and mid-level options with serious value-for-money cars.
And within 10 minutes of driving the Haval H2, we were convinced that this was a company that knew what it was doing. The product felt extremely mature. Build-quality was as good as anything German costing twice as much, it was well designed and the amount of equipment was staggering for the price.
Our initial impressions of the car were extremely positive, but let's explore the details.
 ,
The H2 is an SUV of the tall and narrow variety. There's a mild 'coupe-slope' to the roofline, but the overall shape is rather conservative. We quite like the approach here, as it doesn't overpromise, yet looks good enough to be mistaken for something European from half a generation ago. The LED daytime-running lights (DRL) are the clearest indication of this, featuring a very Volkswagen Group-esque design. A strange detail here is that half the LED strip is dedicated to the turn signal while the other half is the car's DRL. It works fine though, so no complaints.
Despite being a little less dynamic looking than the H1, there's some flair to the H2's design. A shark fin antenna, and a couple of 'Haval' logo inserts towards the rear. And if you're a fan of chrome, that front grille will give you all that you could ask for.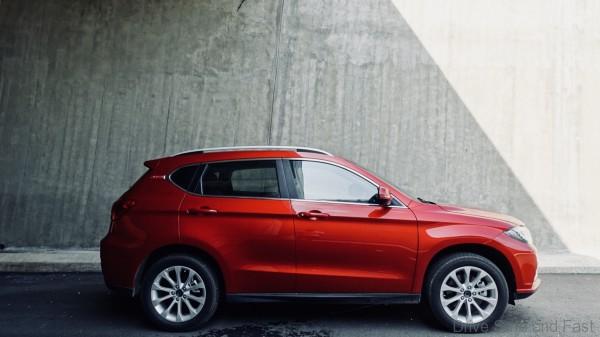 One really surprising design feature on this model was the logo projector underneath the driver's side wing mirror. This is a feature usually found on premium marques, but Haval has gone out of their way to package it on the H2.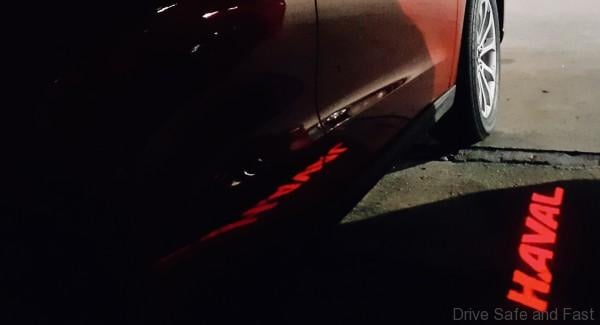 The interior is also rather pleasant. Buttons click with an 'Audi-like' level of tactility, and the build quality actually surpasses a few premium German makes. Of course, material choice isn't quite there, but it's still what you'd expect in a mid-level SUV. The trim texture and design is quite interesting, and while there's nothing exceptional about the materials used, it's definitely constructed to a higher standard than others in this price range.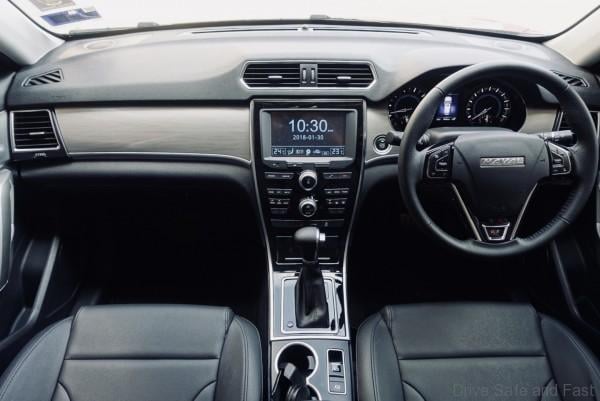 But perhaps the H2's biggest advantage is the amount of kit it has. The equipment here actually has the quality to match the quantity.
The reverse camera kit has guidelines that move to match steering input and there's even a blindspot camera that shows you just how close your front passenger tyre is to the curb, really handy when parking on narrow streets. The infotainment is controlled through a mid-sized touchscreen and is capable of playback from Bluetooth to AUX to USB.
In the centre of the instrument cluster, you'll find a 3.5″ multi-function info display which will give you trip information including fuel economy numbers and tyre pressure data.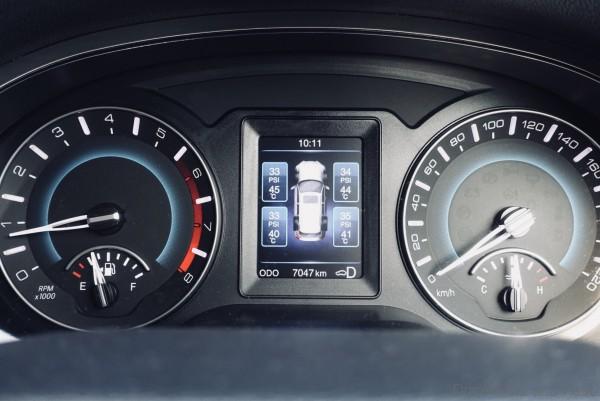 Step back from that and you'll find automatic wiper and healights, a leather-wrapped steering wheel (with 4-way adjustment) and a push-to-start button  (keyless entry too). The driver's seat is electrically adjusted, and climate control can be adjusted for the passenger and driver individually.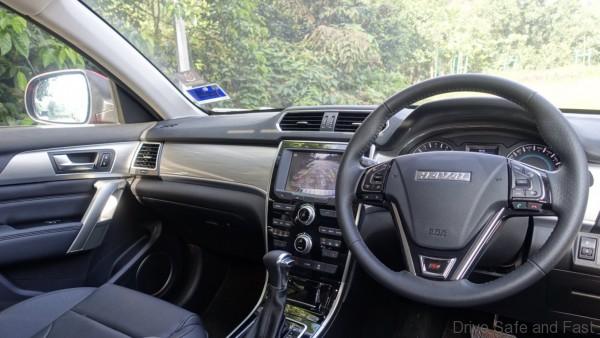 Look up and you'll find a little sunroof as well! The boot is a decent size and you'll find a full-sized spare tyre.
In this Premium variant of the H2 you get 6 airbags, electronic stability control and the expected braking aids like ABS and EBD. Beyond that, they've included 'active front headrests' that protect the neck in the event of a collision.
Many would assume that the 'GW4G15B' engine here is based on some Mitsubishi 4G design, but this seems to be untrue. There's more evidence that shows that Haval adopted a Toyota design, the '1NZ-FE', and added turbocharging and some other modifications of their own. In fact, Great Wall have built cars using the 1NZ-FE under license before, so them borrowing some aspects of the engine wouldn't be too much of a stretch.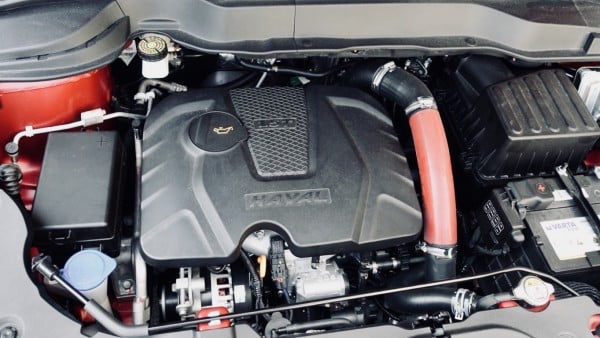 It's a small engine, displacing just under 1500cc, but it's modern. Turbocharging, variable valve timing and aluminium alloy construction all help it achieve its performance figures. Its 147hp and 210Nm of torque are more than enough to move the 1500kg SUV in a spritely fashion, so performance is not an issue.
We were extremely surprised by how well tuned the whole thing was. It drove like a European SUV, with very satisfactory comfort and composure. The electric power steering and independent suspension were tuned with finesse. No complaints here.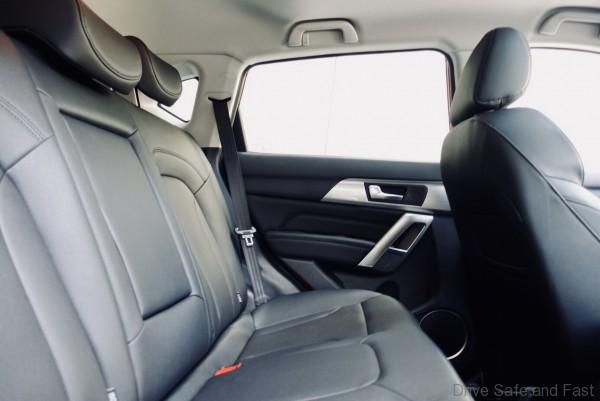 In fact, we only faced 2 very minor issues. Firstly, while NVH was top-notch in terms of wind and road noise, engine noise was still present in the cabin when pushed. The ZF-sourced gearbox was also well tuned, but seemed to always put efficiency first, preferring not to step down even when a burst of acceleration was called for. The tiptronic system solves this though.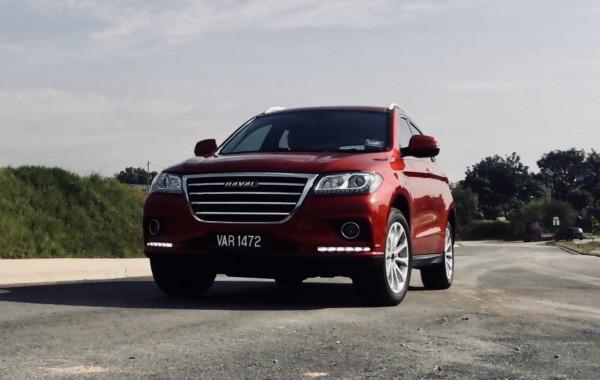 So what we have here is a very well equipped, good looking SUV that doesn't break the bank. We're really quite impresed with what Haval have been able to do with such cost constraints, and what's more they've packaged the H2 with a decent warranty package (5 years/150,000km), and at least for a time, they're offering a guaranteed buy back rate of 50% the car's price if it is sold back to the dealer within 5 years (T&C apply). Yes, we all have some reservations with new and unfamiliar brands, but from what has been promised, and the vastness of their service network, it looks like Haval may be one of the few Chinese brands with serious ambitions for the Malaysian market.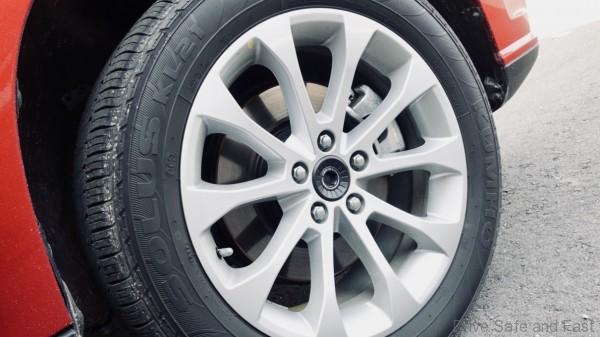 Haval H2 Premium Specifications
Engine: Inline 4-cylinder turbo
Capacity: 1500cc
Gearbox: 6-speed automatic
Max power: 147hp @ 5600rpm
Max torque: 210Nm @ 2200-4500rpm
Nett Selling Price:  RM92,822.92