Cars
Published on April 17th, 2018 | by Subhash Nair
0
A Simple Mazda CX-5 Buyer's Guide
The Mazda CX-5 is an undeniably great product and follow up to an already successful nameplate. And since Mazda's plant in Kulim is producing the car for the region, we actually have access to a rather wide variety of drivetrain and trim levels.
Here's a snapshot of what it looks like:
2.0 SKYACTIV-G 2WD GL: RM135K for a fundamentally great SUV.
2.0 SKYACTIV-G 2WD GLS: RM149K for a lot more equipment.
2.5 SKYACTIV-G 2WD GLS: RM162K for a more powerful engine, and some nice-to-have equipment upgrades.
2.2 SKYACTIV-D 2WD GLS: RM165K for a high-tech diesel engine with even more equipment.
2.2 SKYACTIV-D AWD GLS: RM176K for all-wheel drive added to the previously mentioned package.
Bermaz have carefully packaged these 5 different trim levels to cater to a variety of different customer demands. Having tested all three engines and compared equipment levels, here's how I would rank the trim levels from least to most recommended to anyone who needs advice.
5. 2.2D AWD GLS
That's right, the full-spec model, to me, was simply the least appealing. It was not a bad car AT ALL. There were just three things that made me feel a little uncomfortable with this package. Firstly, I don't feel an AWD system, even one as highly praised as Mazda's, is necessary on Malaysian roads. Yes, some Malaysians do need to go off-road to get around, but I don't think the CX-5 should be your number 1 choice for that sort of use case anyway. It's a tough enough car, but anything put through abuse will need replacing eventually. There are more specialised, simpler vehicles for off-roading.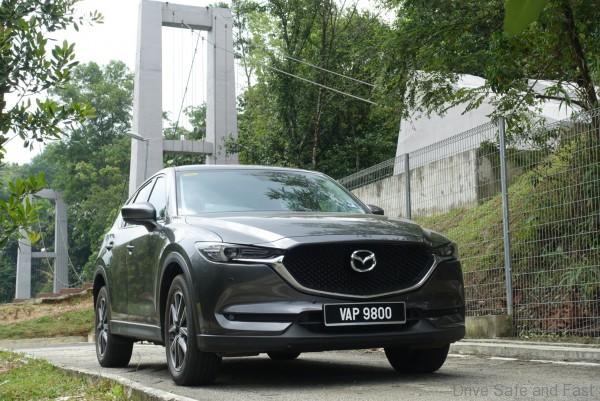 The AWD system also pushes the CX-5 over 1700kg, which takes a toll on the car's graceful handling characteristics. This variant also comes in at nearly RM176K. You're getting a lot of kit, yes. But that price tag comes dangerously close to the premium segment. Given the CX-5 starts at just RM135K, the value proposition goes out the window as well.
4. 2.2D 2WD GLS

I must admit that I have not tested this particular variant of the CX-5, but I was impressed with this setup in the last CX-5 and current Mazda 6. The huge amount of torque and the expertly tuned motor are great, but you really have to consider the added price tag and the fact that the 2.5-litre still gets to 100km/h faster.
And as refined as the diesel is, it's still nowhere near as smooth and quiet as the petrol engines. Having said that, I still see the appeal of this particular variant over the AWD version. Its RM165K pricetag is a lot more reasonable and the jump in equipment from the next model down is huge.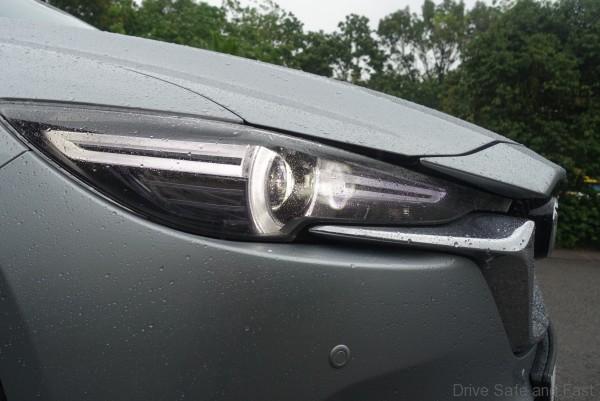 You get Adaptive LED headlights and a whole slew of advanced safety equipment including Lane Departure Warning System, a Lane Keep Assist System, Driver Attention Alert and Smart City Brake Support in reverse. It's not the best pick, but the small difference in price for so much more kit makes it quite appealing.
3. 2.5 2WD GLS
This was the first new CX-5 I tested and I absolutely loved it. Something also tells me that this variant will steal the most customers from other brands and segments. Stepping into the driver seat and seeing that heads-up display instantly makes this CX-5 feel a class above. And at RM162K, it's not overpriced.
In terms of performance, I also think this one's a winner. It's just a few kilograms heavier than the 2-litre models, but a lot more powerful. The larger 19″ rims complete the premium look a lot better too.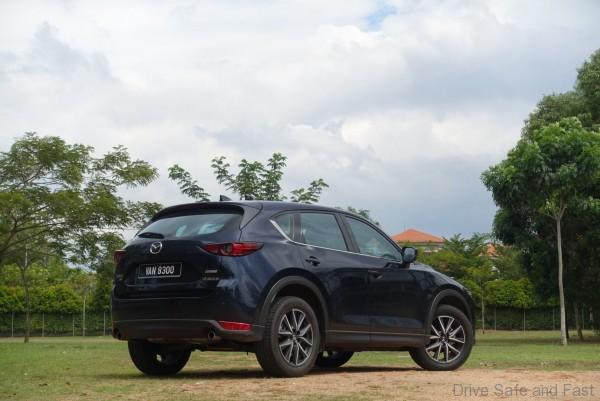 2. 2.0 2WD GL

To be honest, deciding between the top three models was very difficult. While I was tempted to recommend the base model as our number one choice, a few things stopped me. This well-priced entry-level trim shows just how fundamentally impressive the new CX-5 is to drive. And despite the reasonable asking price you still get i-Stop idling, G-Vectoring Control,  auto-leveling LED headlights and LED fog lights, keyless start, a 7″ touchscreen and infotainment system, a reverse camera, 6 airbags and so much more.
Why isn't this number 1? Well, in 2018 spending over RM100,000 for a car still brings with it certain expectations. Don't get me wrong, at RM135K, the base CX-5 would have been my personal number 1 pick if it was my money.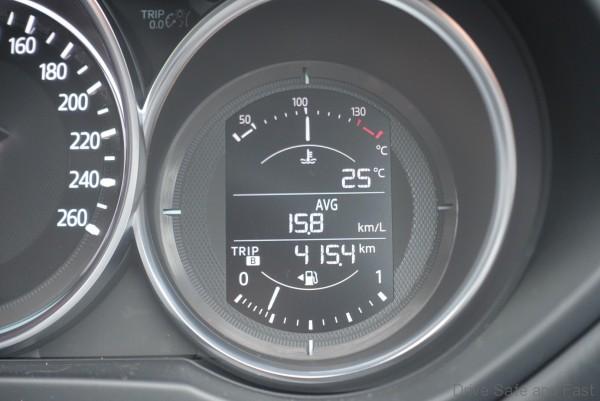 I personally am impressed with the kit that comes as standard, but for a car that looks this premium certain amenities might be expected from the SUV buying public.
1. 2.0 2WD GLS
Which is why the number 1 choice of CX-5 has to go to the 2-litre 2WD GLS. It is close to RM15,000 more expensive than the base model, but you get a more well-rounded package. The Daytime Running Lights are LED instead of bulb-type, the taillights use LEDs as well, and the piano black cladding on the doors helps to further enhance the car's modern, premium aesthetics.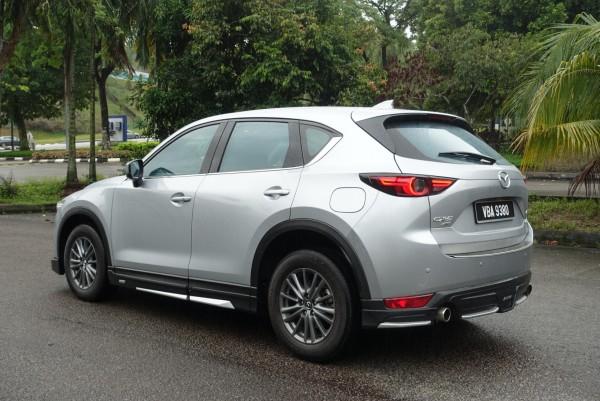 Inside, you get wood and metal trim inserts instead of the plain gun metallic pieces in the base model.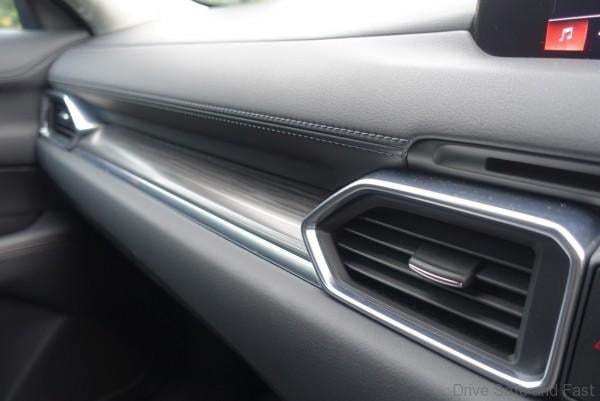 Also important to note is the leather interior that comes on this and other more expensive variants. A 10-way power adjustable driver's seat and Keyless entry also helps immensely raise the CX-5's game.
Front parking sensors are just the tip of the iceberg in terms of added safety. You also get Smart City Brake Support, Collision warning and Rear Cross Traffic Alert.