Watches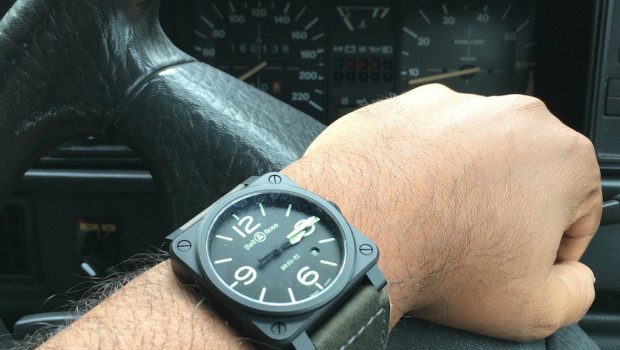 Published on July 27th, 2018 | by Daniel Sherman Fernandez
0
Bell & Ross BR03-92 On The Wrist
Yes, we were allowed to 'wrist test' a Bell & Ross over two weeks. No tire screeching, no acceleration tests, no cornering aptitudes and no power consumption issues. This was a luxury timepiece from the house of Bruno Belamich and Carlos A. Rosillo, two childhood friends who started watchmaking of the late 20th century. They decided to launch a simple idea: "function shapes form." Efficiency, legibility, and reliability were the three words that would define the Bell & Ross brand. This BR03-92 was loaned to us for one objective, to get the attention of our friends and family with its function that shapes form.
The first feature to strike the eye is its sleek flat black case. This is a signature Bell & Ross design. This piece retains the iconic rectangular case shape with build quality that oozes quality.
The ceramic case sits well on our small wrist and its brushed surface is well executed, giving it a bright and seductive appearance at every angle.
Just pick it up and feel it and you will agree that it is built to a high engineering standard with excellent fit and finish. The ceramic case is a handsome and the finishing and detailing is what you would expect from a watch at its price point: impressive and quite breathtaking. It is done to a high engineering standard. Manufacturing is consistent throughout, with tight tolerances and every component fitting well. The calf skin strap is smooth and it did not 'pince' our hairy wrist even when we jiggled our wrist changing gears during our test drives events.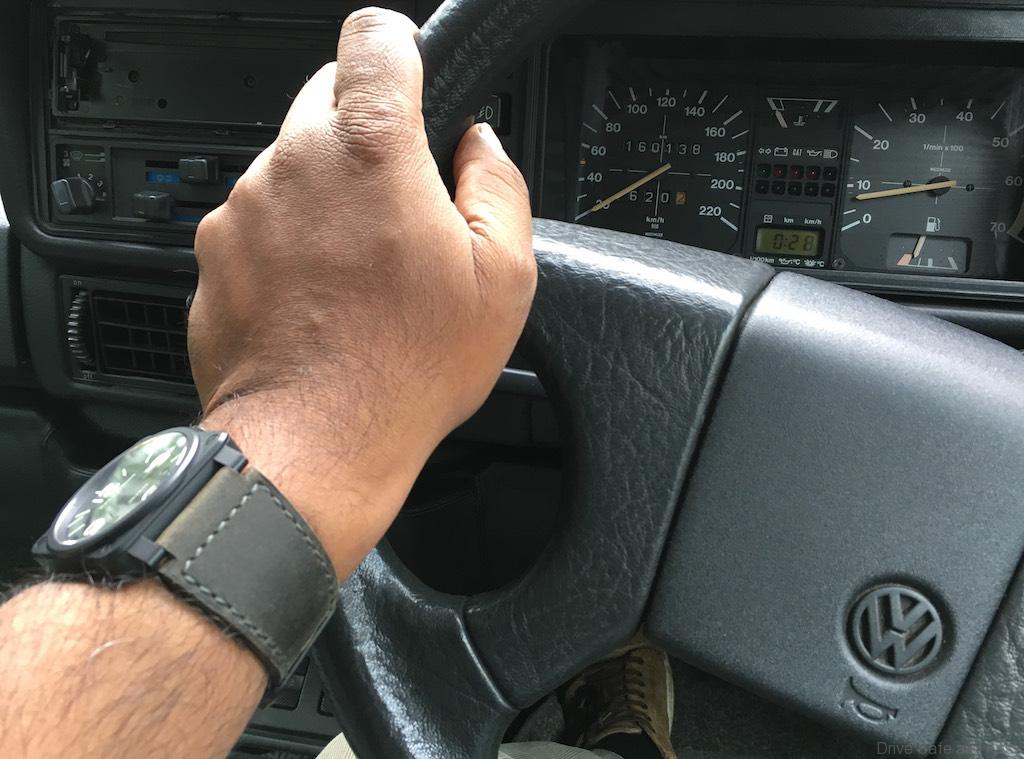 We wear our watches 24/7 and so even after a shower the watch dries up fast and does not trap residue under it which can leave a mark on our tender skin. Waking up to have a sip of water at night, we get to tell the time easily with the large and clear dials….taking into consideration our age and sleepy eyes.
As an attention seeker, this is perfect. First its shape….almost everyone we met immediately knew what was sitting proud on our wrist. Those who just admired its design asked about it and when the selling price was shared, there were no raised eyebrows and instead most started checking on the phones for possible deals and other models in the Bell & Ross range.
Yes, this is a class act timepiece that suits a driver and a lady also, as my wife borrowed it to see if large face watches suits dainty women wrists. It does! Yours for a sensible price of RM15,500.00.