Automotive
Published on August 2nd, 2018 | by Daniel Sherman Fernandez
0
Perodua maintains 209,000-unit sales target…no sweat!
Despite a phenomenal first half (1H18) of record sales and after-sales results, Perodua is preparing to face many challenges in the second half (2H18) and is maintaining its sales target of 209,000 units by end-2018.
Perodua President and Chief Executive Officer Datuk (Dr) Aminar Rashid Salleh said that the compact car company is also maintaining its production target of slightly over 215,300 vehicles this year which is a 7.5% increase compared with 200,100 vehicles made last year.
On a year to date basis, Perodua sold 117,100 vehicles for the first 6 months of 2018, 17.5% up on the 99,700 units sold in the same period last year and a half-year record for the carmaker. Against a 289,700-unit 1H18 total industry volume (TIV), Perodua took 40.4% market share, also a half-year record.
"Due to the increase in sales, Perodua has also increased its vehicle production to 109,000 units between January and June 2018 which is an increase of 10% compared with 99,000 units in the same period last year," Datuk (Dr) Aminar said.
He said that Perodua purchased some RM2.28 billion from vendors for the first six months of this year, which is a reduction from RM2.33 billion in the same period last year.
"The decrease in the amount is due to forex rate savings enjoyed in the first half of the year despite the increase in volume," Datuk (Dr) Aminar said.
The 117,100 registrations comprised 46,860 Myvis, 33,870 Axias, 23,555 Bezzas and 12,815 Alzas, retaining the top spots for all four models in their respective segments.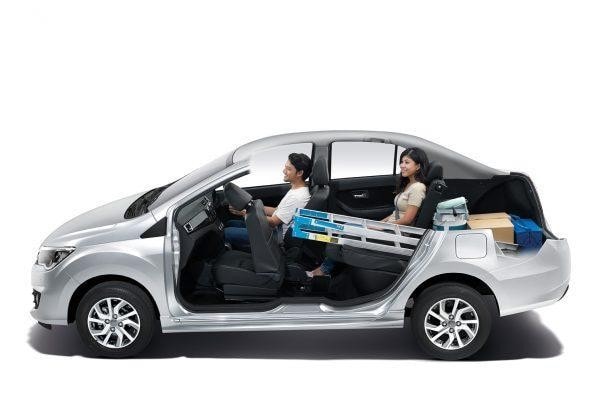 "We attribute this sales record to continued strong demand for the new Myvi as well as for our other models in the first quarter while towards the end of the second quarter we saw a surge in sales due to the zero-rated Goods and Services Tax (GST)," said Datuk (Dr) Aminar.
The new Myvi continues to be Perodua's most popular model – since its November launch, over 65,000 have been registered out of over 115,000 bookings collected.
By way of comparison, Perodua closed 1H17 with 35% of a 284,500-unit TIV. Its 1H18 monthly market share breakdown was 39.7% for January, 42.2% February, 41.5% March, 42.3% April, 51% May and 31% June. The June dip was due to an overall market sales spike brought on by the zero-rated GST.
"Our sales peaked in May at almost 22,000 units. However, we do not foresee this momentum continuing in the subsequent quarters of the year. While engagement with the government is on-going, we are still unclear on the full mechanism of the impending Sales and Service Tax (SST).
"On the assumption that there will be an increase in vehicle prices from September onwards; we foresee that the public will go through a period of adjustment hence resulting in less demand for a certain duration."
"Perhaps the impact would be up until December 2018 where, typically, most players would give good offers to reduce their carry-over stock into the following year," Datuk (Dr) Aminar said.
On bookings, Perodua received over 185,000 orders in 1H18, a 24% boost over 1H17 and another half-year record. In June alone orders surpassed 40,000, and the carmaker is working overtime to meet the demand, the President and CEO said.
"Unfortunately, apart from a few units of the Alza, we expect all orders made this month to be fulfilled only from 1 September onwards. We sincerely apologise for any inconvenience caused but we believe we still offer the best value in the market at present," Datuk (Dr) Aminar added.
On after-sales, Perodua's service intakes at its 179 service centres nationwide saw a 6% growth from 1.026 million vehicles in 1H17 to 1.083 million in 1H18.