Automotive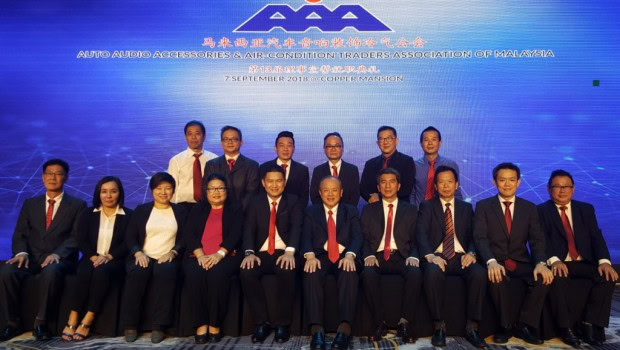 Published on September 9th, 2018 | by Amirul Mukminin
0
New 2018/2021 AAA Committee Officially on Board
The Auto Audio, Accessories and Air-Condition Traders Association of Malaysia (AAA) has announced the official list of its elected Committee for the term 2018/2021. This follows the conclusion of its Annual General Meeting held on 29 July, 2018 at Mtree Hotel where 40 members turned up forming the required quorum.
The new batch of committee members officially assume their roles for three years, for the term 2018/2021 beginning 01 April, 2018 to 31 March, 2021. The list of the newly elected committee members below was submitted to the Registrar of Society (ROS) Malaysia on 01 August, 2018 and was verified by ROS to be true and rightfully registered with the ROS system upon request by the AAA Secretary, on the 27th August, 2018.
As such the claim made by Madam Lim Bee Choo, a non-member of the Association, that she has formed a committee on 24 June, 2018 AGM which was unconstitutional, has no grounds.
"We are truly elated that the Association can now move on to greater heights with the new legitimate committee members on board. We would like to put the past behind us and focus on re-energizing and strengthening the Association back to its main objective, that is to defend and promote the economic and social interest of its members," said the Permanent Honorary Chairman of AAA, Dato' Sri Roger Tan Chai Wha who will reprise an active role as President of AAA.
"From now on, any official dealings with AAA will be through this committee and no other person/s or via [email protected]," he added.
The 2018/2021 Committee Members are:
| | | |
| --- | --- | --- |
| 1 | President | Dato' Sri Roger Tan |
| 2 | Deputy President | Mr. Low Kok Kiong |
| 3 | Vice President | Mr. Ooi Ack Yen |
| 4 | Vice President | Mdm Kong Kwai Fong |
| 5 | Secretary | Mr.  Tan Eng Tseng |
| 6 | Assistant Secretary | Mdm Chew Lea Yong |
| 7 | Treasurer | Mdm Chow Shok Kim |
| 8 | Assistant Treasurer | Mr. Beh Cho Heong |
| 9 | Internal Auditor | Mr. Chang Thean Mun |
| 10 | Committee Member | Mr. Khoo Hai Hooi |
| 11 | Committee Member | Mr. Chan Kin Heng |
| 12 | Committee Member | Mr. Siow Geat Min |
| 13 | Committee Member | Mr. Lu Leong Bee |
| 14 | Committee Member  | Mr. Yap Song Hoe |
| 15 | Committee Member | Mr. Tan Yoke Sin |
| 16 | Internal Auditor | Mr. Chiu Seng Han |
| 17 | Committee Member | Mr. Liu Poh Hock |