Automotive
Published on September 21st, 2018 | by Subhash Nair
0
Proton's Head of Design Talks to Us About Working with Geely
About a year ago, Geely Auto bought a huge stake in our national carmaker, Proton. Since then, most of the news has centred around the company's first SUV, which was part of the deal with Geely.
To the rest of us though, Proton's partnership and future with one of the most ambitious auto conglomorates in the world was the real story.
Despite years of poor sales and aftersales performance, we have to remember that Proton is a full-fledged car maker with the facilities, expertise and the requisite capabilities to build cars from scratch. Geely knew what they were buying, but what plans they had for Proton remained a mystery to us in the public and media.
Now that enough time has passed, we have decided to sit down with key department heads to see what was unfolding behind the scenes. The first of our interviews was with Proton's Head of Design, Mr Azlan. We've summarised our initial session here, with an exclusive video interview coming soon too.
On working with Guy Burgoyne and Peter Horbury
They welcomed us on board and shared a lot with us. Particularly, the nitty gritty details regarding the Boyue. There was mutual respect, we're thankful that Guy gave us that and the freedom to do what we thought was right.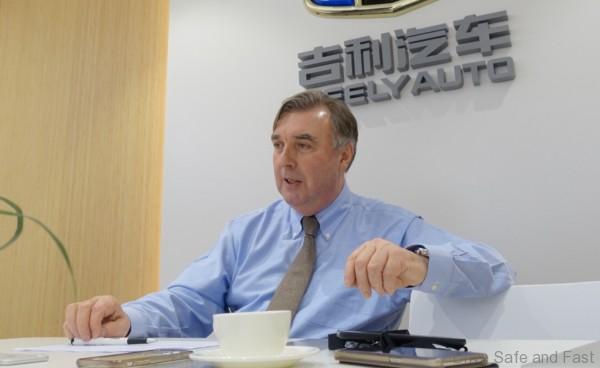 Peter, on the other hand, has an even more holistic view. Being the Executive VP of Group Design, he monitors from a distance to ensure the brands don't overlap unnecessarily. He's hands off and a great leader. Guy's more in control of on-the-ground execution of design.
We have this really good relationship, we keep each other updated and share alot. Which is why we could get the whole project done in just 10 months.
Tell us about your first collaboration with Geely, the X70
One question I get asked a lot is, "It took 10 months just to make those changes?" But the reality of car design is that it's not that easy. It involves a lot of people, data, testing and compliance. There's a lot of other groups involved with the project that also add to the challenge.
There were two major constraints:
1) The technical aspects. These were huge, especially relating to regulations. China and Malaysia have slight differences. Things like airbags take a long time to test if you change anything. The steering, for instance, we only changed the logo on the horn pad. But the minute you change even that, regulation states that you have to go through the whole testing process again. Even changing the grille, we had to test it for pedestrian safety and ensure the engine got the air it required to stay cool. We also had to ensure the car was tropicalised. Very important, as Proton is a brand native to Malaysia.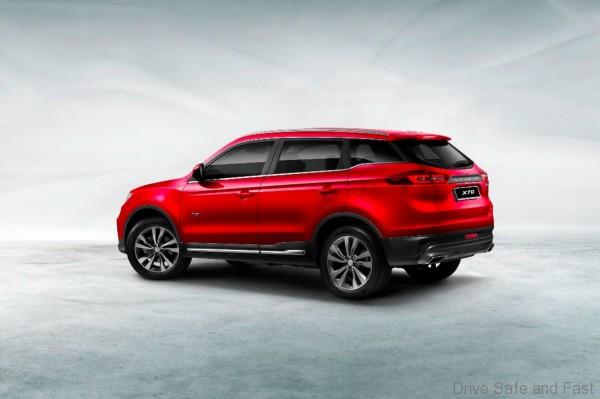 2)The philosophy was the 2nd challenging aspect. We wanted to present this new design language and brand philosophy in the new car. But from a business perspective, we needed to meet some very tightly timed objectives. That's why you don't see such drastic changes on the X70. We needed to show that we could make the collaboration work, that was the most important.
What was the biggest reason for your team's ability to complete the project on time
One of the key elements that made this a success was about half the team moving to Shanghai. We had to rely on Geely on a lot of matters. Especially with regards to the product, its history, the data sets, etc. We had to work really closely with them.
Understanding and being open to different cultures was important. We found out that if we were not open and forgiving of many things, we would not have met a lot of the deadlines. My team, although young, have been with the company for a long time. We [Proton's Design team] have one of the lowest turnover rates in the company. Our team's experience with working with so many companies, Honda, Suzuki, Mitsubishi, our vendors, allowed us to assimilate with Geely very quickly.
I think that's the one side that you don't hear about. People always focus on the result, but the process itself is where the real work happens. The relationships, understanding, openness. Being Malaysians, we're naturally open to other cultures and that really made this possible.
What's the most important takeaway from this partnership
This is the first time that we, Proton, are truly working on a global scale. The amount of participation Proton's design team has with Geely is really up there. We're the 3rd biggest design studio in the Geely Auto group, behind just the Gothenburg and Shanghai studios.
The collaboration also showed just how much of a say we have in our own products. There are of course disagreements. Whenever we feel we know what works best in the Malaysian market, we speak up and they always accept and take into account our feedback.
One of the more interesting things to come out of the collaboration is the discovery of Malaysian car buying idiosyncrasies. Before this, all the little things that Malaysian car buyers liked or disliked weren't questioned. They were just facts of life. But for the first time, Proton's design team has had to think about why Malaysian tastes are skewed in a certain way.