Cars
Published on September 21st, 2018 | by Subhash Nair
0
Range Rover Velar Review: Made to Make a Statement
The Range Rover subbrand is where you'll find Land Rover's best efforts – be it design, off-roading prowess, power, technology. You name it, Range Rover's got it.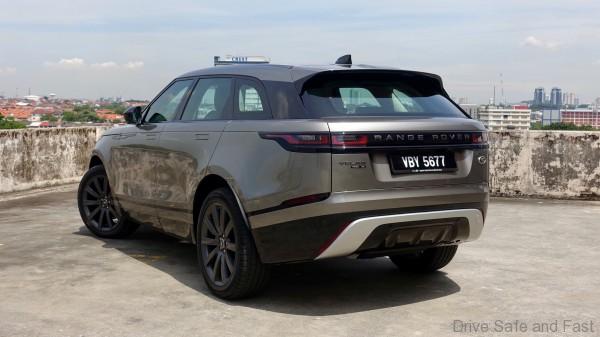 This latest introduction, the Velar, sits in between the Range Rover Evoque and the Range Rover Sport. In Malaysia, there's just one powertrain option – the P250 SE. Under the hood, you'll find the latest, 2-litre Ingenium engine from Jaguar Land Rover.
Ingenium engines are low-friction, downsized and turbocharged in a ultra-modern modular package. And it's a lot more efficient and cleaner than previous Land Rover engines too.
This is the first Land Rover in Malaysia to feature an Ingenium engine and we expect it to make ownership a lot easier. Lower annual road tax cost, fuel consumption and part costs with the same kind of power one would expect from a car of this class. The P250 SE is tuned to 246hp and 365Nm of torque – enough to move this 1.8 ton SUV from 0 to 100km/h in 6.7 seconds.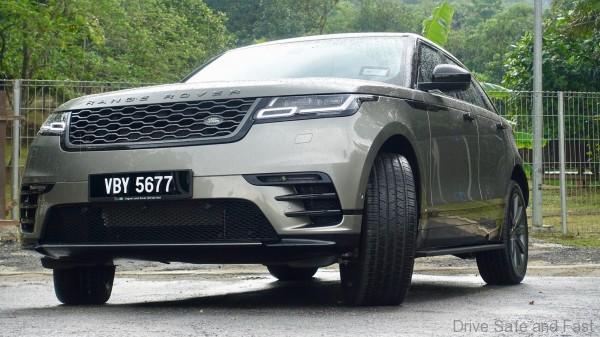 Sending that power to all four wheels is a ZF-sourced 8-speed conventional automatic. Being a Land Rover, its off-road capabilities are a given. However, the Velar is tuned for the tarmac.
You get that feeling as soon as you plant yourself in the driver's seat. Where the Evoque revolutionized Land Rover's exterior design language, the Velar previews the future of their interiors.
There are some carry-over parts, but largely, this new cockpit is sleeker, more modern, and quite well appointed in terms of material textures. It's actually one of the nicer cabins to be in.
It's part minimalist, part high-tech, done in a way that reflects the brands propensity towards ruggedness and luxury. Top marks here. We thought the self-tilting infotainment and secondary screen embedded in the dashboard were both superb.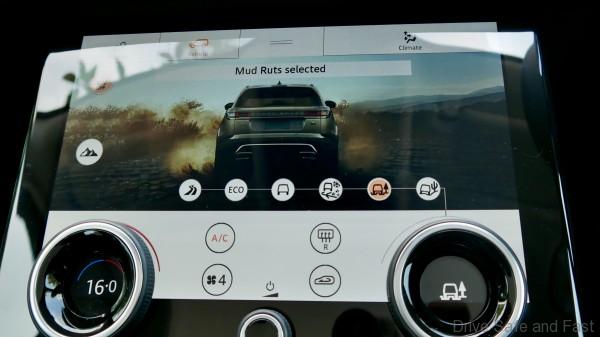 Using black text on a white backdrop on high-resolution screens with excellent animations really elevate the feel of the car. It's also got a fully digital instrument cluster, which can be customised to display what you want it to show, even if you just want to see navigation info. Land Rover's inclusion of a head-up display was also very welcome, and a sure sign that this was a driver's car first.
The exterior too is actually quite striking. Sure, it doesn't quite shake things up the way the Evoque does, but it's hard to argue that it's a head turner. It looks very special.
However, it's not without its faults. The bootlid, for one is clearly a millimeter or two off from where it should be, resulting in quite an unsightly gap. This sort of thing is not expected from cars in this segment. We hope it's resolved at the factory and can be easily remedied for existing owners, if it is a systematic problem.
Besides that, we really liked how the car looked, especially in photos. It's simply stunning. They could have probably gotten away with it without the inclusion of risque retractable door handles.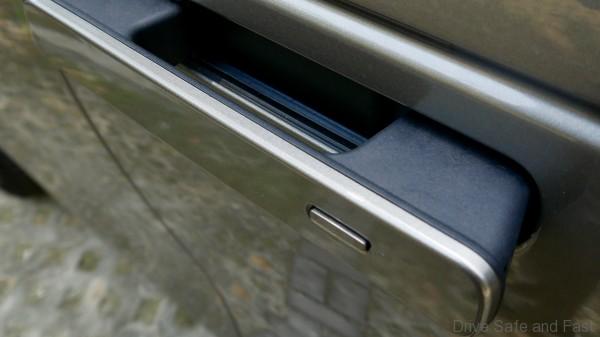 The amount of strain the motors in these handles go through, one can only imagine. They extend and retract depending on whether the doors are locked (among other factors). It's more 'security theater' than anything else as you're also advertising when the doors are unlocked to the rest of the world, aren't you?
Back to performance.
We're quite certain the Range Rover Velar's equipped for some off-roading, but what it's built for is the highway. In this, it excels. The car is super smooth, efficient and torquey thanks to that new engine. The aluminium platform lends the rigidity and despite its width and length, it's actually as lighter than its competitors. That being said, 1800kg is hardly light, and you do feel it when you push this car over some of Malaysia's notoriously potholed roads.
Overall, it wasn't the best experience for the money. Certainly competitive in terms of acceleration, top speed, ride and handling, but not the cream of the crop. Take the dimensions of the Velar, for instance.
It's actually as large or larger than vehicles like the XC90, X5 and GLE in terms of width, but the compromises made for dramatic styling make it less ergonomic than a XC60 for rear occupants. Again, the theme seems to be competitive, but not excellent.
This continues with the equipment as well. You get a 360-degree camera to make parking this behemoth a breeze. Safety is also taken care of thanks to a head-on-collision warning system. The car we tested was the R-Dynamic variant, which includes the aforementioned Heads-up Display, but a few other extras as well.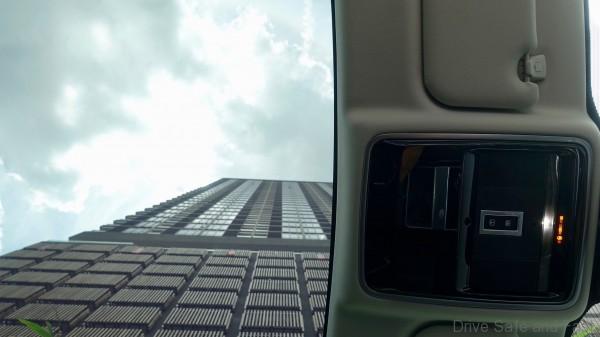 This includes a panaromic sunroof, front foglamps, 21" Seven-Spoke alloy rims and other R-Dynamic cosmetics that are better seen in the showroom.
For those interested, the price of RM555,471 should be noted. It's clearly positioned as the kind of car for a person who values opulence. If you already own an Evoque, you won't be disappointed – the car genuinely is a spectacle and is very, very well equipped.
But to the rest of us, the Velar is at least RM100,000 too pricey to be considered competitive against its premium European rivals. Perhaps the rumoured CKD operations will solve this issue, but until then, look at Velars in Malaysia as a true luxury item. Made for those who've never known the use of coins.
Range Rover Velar P250E R-Dynamic Specifications
Engine: 2-litre Inline 4 Turbocharged Petrol
Capacity: 1997cc
Gearbox: 8-speed Conventional Automatic
Max power: 246 hp @ 5500 rpm
Max torque: 365 Nm @ 1200 rpm
Top Speed: 217 km/h
0-100 km/h: 6.7 seconds
Price: RM555,471.69