Automotive
Published on October 16th, 2018 | by Subhash Nair
0
Land Rover's Chrome Sculpture Raises £600,000 in aid of Rhinos
A rhinoceros sculpture designed by Land Rover Chief Design Officer, Gerry McGovern, has helped Tusk raise over £600,000 in aid of endangered rhinos at auction.
Twenty-one unique 1.2m-long rhino sculptures were created in honour of the Tusk Rhino Trail, the London-based public art installation which concluded on World Rhino Day on 22 September.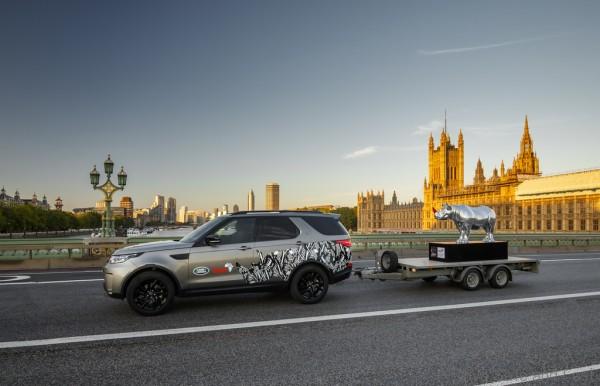 The auction coincides with the first Illegal Wildlife Trade Conference which will be hosted by the UK government and takes place this week. The conference will bring together global leaders to help eradicate illegal wildlife trade and better protect the world's most iconic species from the threat of extinction.
The 21 works of art were devised by a host of internationally respected artists and designers for Tusk, a British Conservation charity set up in 1990 to help to protect African wildlife.
The design of the Land Rover rhino used specialist paint techniques from Land Rover's state-of-the-art manufacturing process to achieve a highly durable liquid metal finish.
Traditionally chrome has been used on vehicles to communicate prestige. Land Rover has developed an innovative and sustainable process to create a modern interpretation of chrome using a paint coating called spray chrome.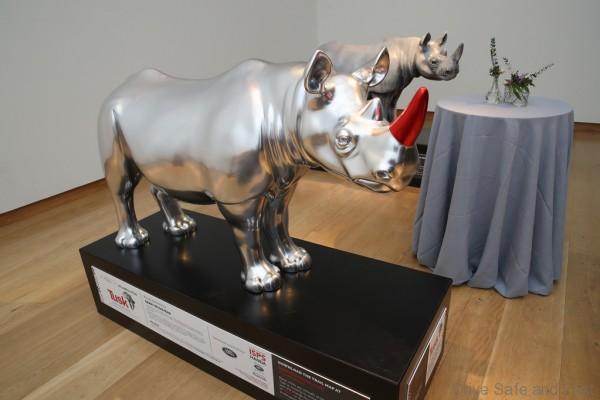 Inspired by the dye treatments conservationists use to protect rhinos from ivory traders, the horn of the Land Rover sculpture has been painted red, highlighting the plight of this endangered creature. White ivory has huge value to poachers and one solution is to inject rhino horns with a dye, making them less appealing to hunters.