Reviews
Published on October 10th, 2018 | by Daniel Sherman Fernandez
0
Mercedes Benz 280E, some might call the last bulletproof Benz
33 years ago when it first arrived in showrooms this over-engineered Mercedes-Benz drove beautifully even if the engine was not very powerful off the lights. It delivered superb smoothness from the lights and had the top end speed to match many sports cars. In 1990/1991 a 24-valve 300E model was released with significantly more pickup power and also better top end speed. Then in 1992 Mercedes installed a smaller 2.2-liter engine with better fuel economy and less running costs and also a 6-cylinder version for drivers that wanted good mid-range torque and better top end speed where permitted. This 6-cylinder version is the topic of our review here.
The Mercedes W124 is making a comeback to the Malaysian used motoring scene and the most popular model is none other than the final batch of the 6-cylinder powered W124 series Mercedes-Benz (popular because of its smooth running 6-cylinder engine). This 1995 W124 model and also registered in 1996 on sale here at RM11,000 seems good value considering its condition and features. Yes, many will be deterred by the 2.8-liter engine for its fuel consumption and yearly road tax fee (which is payable once a year and you can opt for 3rd party insurance). First you should note that the E280 carries a 6-cylinder engine which drives beautifully against the lumpy 4-cylinder even if the engine is not very powerful off the lights.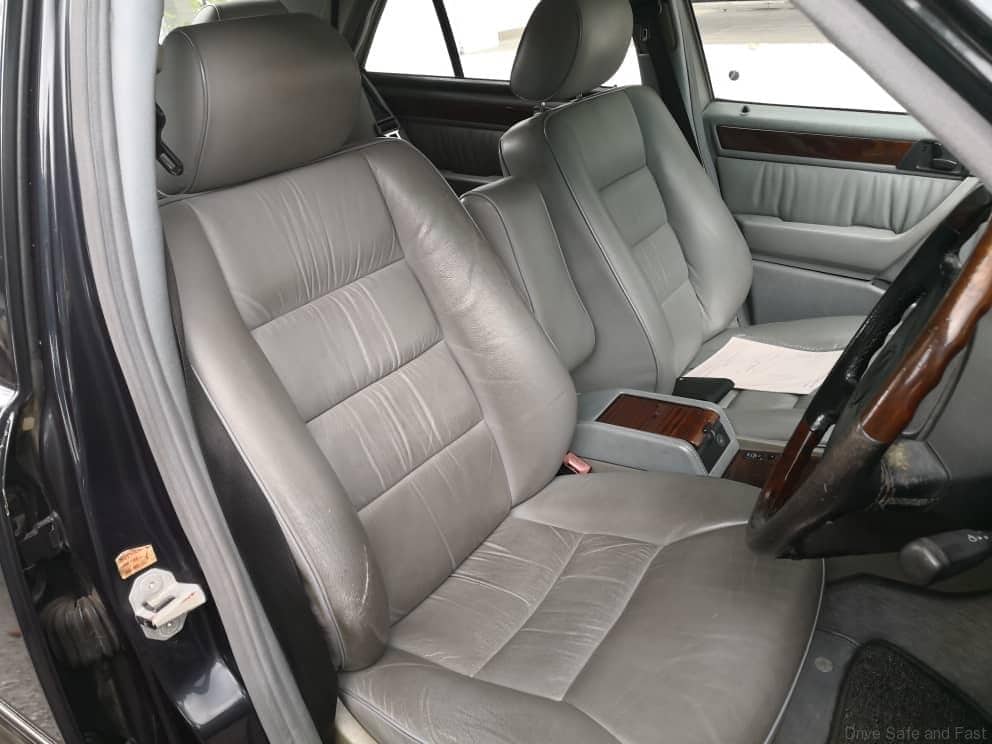 On your test drive the engine should be quiet however the a/c fan and the radiator 2nd fan can be noisy which might hide a worn engine. Make sure you start the car when the engine is cold and leave the a/c off to hear the engine note. Try and find a car that still has its original paint (this might be difficult with its age). This way you can tell that it is accident free. Check for rust in the spare wheel housing in the boot. Make sure the rear boot hinges are working when they open and they stay up. If the carpet in the boot is stained then this is probably a flooded car from years ago. Check also under the carpets in the car especially under the seats. Gears in the odometer/trip meter can fail, so make sure both are working. If they're not, the car might have travelled much further than indicated. Make sure the previous owner or used dealer provides all service records or at least from the last couple of years to ensure maintenance has been on time.
While servicing by a Mercedes Benz dealer is a bonus, there are plenty of independent workshops that can take very good care of these cars. The beauty of the W124 is that it has minimal electronics allowing for specialists to be ignored. That means you do not need to pay a premium for servicing and maintenance. Most general workshops will be able to service the car and parts are never a problem as parts can be found almost in every town. Finally, have fun with your W124 knowing that you would probably lose nothing more than RM2,000-3,000 in depreciation over the coming years.
For more information please contact :
Azmi – 012-2877477
Skantha – 012-3796671
Below is how it looked just out of the factory.