Automotive
Published on October 11th, 2018 | by Subhash Nair
0
More Juicy Proton X70 Details Officially Shown Today
Earlier today, Proton conducted the second preview of their upcoming X70 SUV. At the event, the focus was on the safety, interior and infotainment aspects. We break down each piece of information for your convenience:
Safety
Proton highlighted that the Boyue (which the X70 is based on), scored 58.2 in a 2016 Chinese NCAP test. This put it above all other Chinese made SUVs. As Malaysians are more used to Korean, Japanese and European SUVs, the C-NCAP score, without context, means nothing.
They did, however, state the ASEAN NCAP testing had been done. Results have not been shown to us.
We were also told that the X70 has the following:
9 cameras, 5 sensors, 1 radar (160 metre range, less accurate in rain)
ESC with Bosch 9.1 Technology
Autonomous Emergency Braking (active below 30km/h, if not mistaken)
Adaptive Cruise Control (works between 30km/h – 150km/h)
Lane Departure Warning
Front Collision Warning
Blind Spot Information System
Intelligent High Beam Control
Tyre Pressure Monitoring System
360-degree camera and parking sensors.
Connectivity
The car features GKUI, an Android-based infotainment system complete with touch and voice interface. Proton are working with Celcom and another service provider to integrate an e-sim into the 8" 720p infotainment unit, so you have in-car wifi wherever you go. No word about whether this will be a free perk or come with a monthly fee. Users can expect unlimited cloud storage from the built in multimedia apps, but these are not your typical apps.
Navigation and search isn't by Google and music isn't by Spotify. But you can still connect your phone through Proton Link and run those there.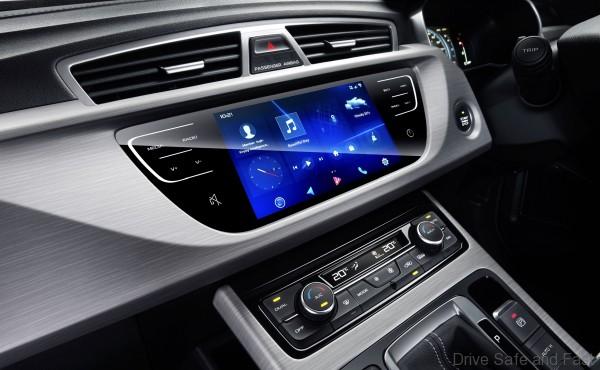 Proton also highlighted their voice command interface which can be used to open and close windows, the sunroof and control multimedia interface. It's configured for Malaysian English. Honestly, as impressive as it seems, it seems as cumbersome as any other voice interface and pressing physical buttons seems like less work.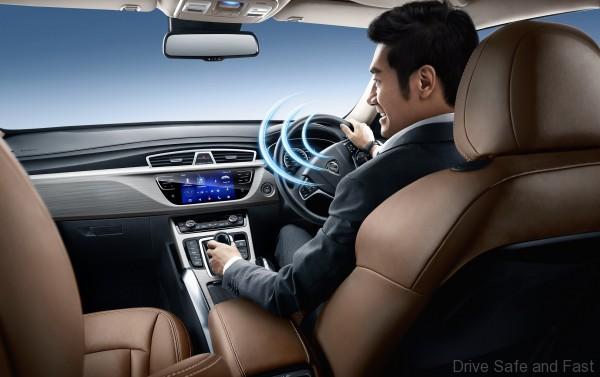 The car has 9 speakers with a power amplifier and subwoofer. That, and the 6 USB ports were a huge highlight personally.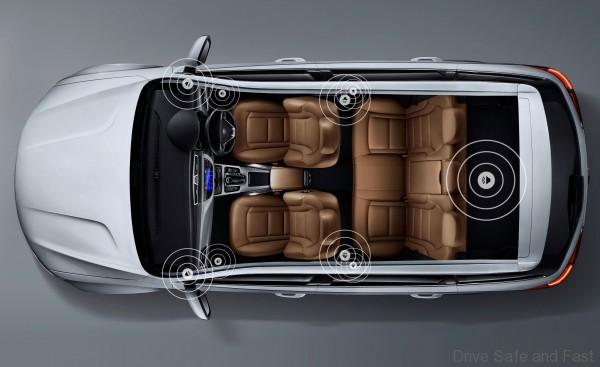 2 on the sides of the centre console, one in the console box, 2 more for the rear passengers and one on the rear view mirror for easy dash cam installations.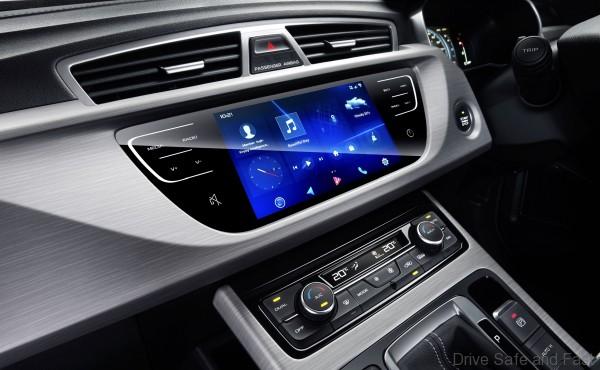 Now to the:
Juicy Details
On the 17th of October, you can start making bookings for the X70 online. The website will be shared when it is available.
They showed us the 4 variants and the equipment on each.
They also showed the colour options.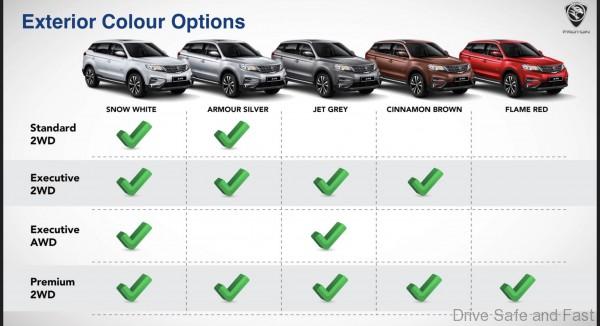 Interiors too:
The only thing missing is the price, really.