Automotive
Published on November 16th, 2018 | by Subhash Nair
0
Castrol Launches Four New Variants of Power1 Motorcycle and Scooter Oil
Castrol Malaysia today announced the launch of the all-new Castrol POWER1 by unveiling a total of four new variants – All tailor made to suit a motorcycle's special demands. The new formulation boasts better performance as a direct result of improved technology and product specification upgrade.
The four new variants that were introduced are Castrol POWER1 Cruise 4T 15W-50 1L, Castrol POWER1 Racing 4T 10W-40 1L, Castrol POWER1 Scooter 4-AT 5W-40 1L and 10W-40 1L.
Along with the launch, a total of two existing variants were relaunched with new improved formulations, namely the Castrol POWER1 4T 10W-40 1L and Castrol POWER1 Racing 4T 10W-50 1L.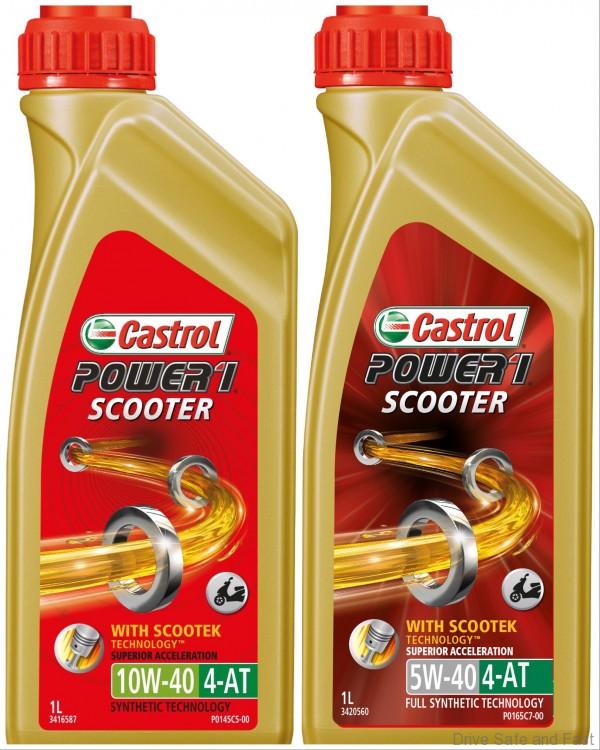 Setting itself apart from its competitors, the new Castrol POWER1 with Power Release TechnologyTM, optimises friction which in return provides motorcycle enthusiasts with faster, more superior acceleration at the twist of the throttle. In a 5.2km 3-stage acceleration test using 101kW 4-cycliner supersports engine, the new Castrol POWER1 10W-40 is 6.6 seconds quicker than a competitor 10W-40 and 2.8 seconds quicker than a previous formulation.
While the new Castrol POWER1 offers superior acceleration at the twist of the throttle, the new Castrol POWER1 SCOOTER with Scootek TechnologyTM boasts superior acceleration at the mere touch of the throttle. Separately, the Castrol POWER1 CRUISE with Power Sustain TechnologyTM manages heat and friction in big bikes, ensuring continuous power delivery during long rides.
As the proud sponsors of the Castrol LCR Honda team and in conjunction with the MotoGP, Castrol also announced the new Castrol POWER1 RACING with Race Derived Technology TM, proven to stay strong and deliver acceleration in race track conditions. Powered by Castrol POWER1, Stefan Bradl who rode in place of an injured Cal Crutchlow, turned up the heat in Sepang in what was a nail-biting 20-lap final filled with opportunities for open throttles.
Understanding that smooth acceleration is crucial among bikers, the new Castrol POWER1 line caters to riders across different bike segments who are faced with ever-changing traffic conditions, in ensuring continuous top performance.