Automotive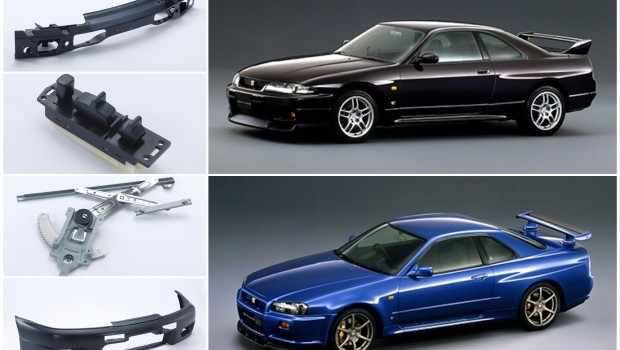 Published on November 30th, 2018 | by Subhash Nair
0
NISMO Heritage Parts Programme Adds R33 and R34 Skyline to Lineup
The NISMO Heritage Parts program, a multicompany joint effort, aims to enhance support for owners of Nissan performance cars by continually studying the remanufacturing and resupplying process of discontinued Skyline GT-R parts, among other models.
The program was launched last year with a catalog of nearly 80 parts for the R32 Skyline GT-R. Customers responded positively, and many requested the addition of more parts and models.
Under the expansion announced today, exterior, powertrain, electrical and various mechanical components are being made available for the R33 and R34 models.
Parts are also being added for the R32 model – including not just essentials related to driving performance or vehicle inspections, but also hard-to-find components such as new weather stripping or power window switches.
The total number of available parts has doubled to about 160, making the NISMO Heritage Parts program the largest selection of parts for these models in Japan.
NISMO continues to foster a close relationship with Nissan Skyline GT-R owners. Based on their input and requests, the NISMO Heritage Parts program may continue expanding the availability of R32, R33 and R34 parts.