Motorcycles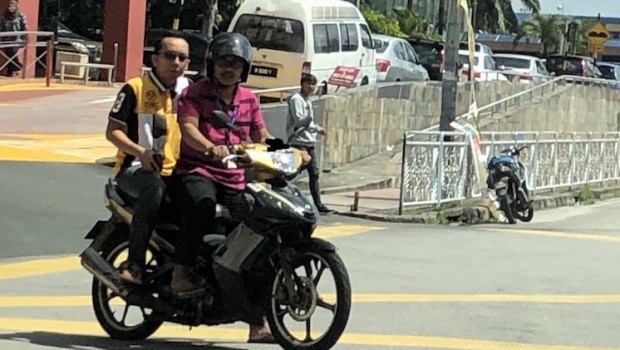 Published on December 30th, 2018 | by Daniel Sherman Fernandez
1
9 Issues We Have With Malaysian Motorcyclists
Every seasoned Malaysian car driver has a story about a motorcyclist that has pissed them off. It starts with little issues and moves along to almost criminal acts. Here below we share 9 of the most irritating issues.
Riding on the fast lane …..at slow speed.
Riding on the middle lane at slow speed.
Hitting our car side view mirror and riding away without a care in the world.
Waiting at a traffic light junction right in front of us and dreaming when the lights turn green and taking their time to move along.
Riding in housing neighborhoods without helmets…….why……if they happen to hit us……WE car drivers are in trouble. Because they are a smaller vehicle……even if they are breaking traffic laws.
Carrying their children on pillion without helmets….while they wear a helmet.
Beating traffic lights at junctions and we have to swerve or brake to avoid hitting them.
Big bike convoys who take over the fast lane and have 'Marshalls' who are pretend police outriders who 'force' car drivers to move aside on the open highway to make way from their riding convoy.
The 'stolen bike' rider who hits us….then pretends he is hurt and when we make a police report we find out the bike plate number is from a stolen bike and the rider is a foreigner with no legal documents.
If we have missed out on any issues…. please feel free to share with us and we will expand the list. Thank you and please avoid being one of the above motorcyclists.