Cars
Published on December 4th, 2018 | by Subhash Nair
0
9 Reasons Pick-up Trucks Are Seen as Passenger Car Alternatives
Pick-up trucks are not designed primarily as passenger movers. Sure, modern pickups can do the job reasonably well, but by and large, this is not what they excel at.
And yet so many people buy pick-up trucks.
Here's why:
1) Tax structure and price
In Malaysia, commercial vehicles aren't slapped with excise duties. This means that the price you pay, while still sometimes high, is closer to what it cost in other countries. Most pick-up trucks sold here cost between RM80,000-RM140,000. Given that kind of price, one might not expect a lot.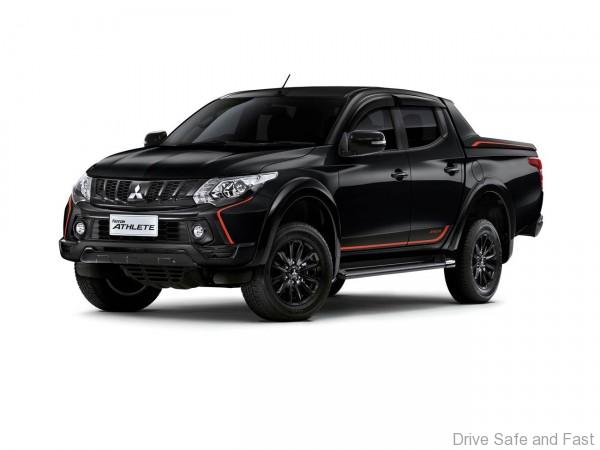 2) More torque
But that's where you're wrong. All pick-up trucks sold in Malaysia come with turbodiesel engines. Most will easily deliver between 300-500Nm of torque. Of course, this torque is aimed at making cargo hauling easier, and not to cut down acceleration time. Pick-up trucks aren't made to go fast, but the torque is there, and many will still exploit it for what it's worth.
3) Utility
If you're running an online business, you'll sometimes need to deal with a bit of cargo. Instead of buying a dedicated van for the business, a pick up truck is much easier to use for both the family and the business.
4) Component durability
Malaysia does have some really good roads. The problem is there's very little consistency. Surface quality can vary from one state to the next and B-roads tend to be in pretty poor shape no matter how much work is done. Pick-up trucks have suspension systems engineered to take a beating. They're relatively simple and robust, so they ought to hold up better over time, especially for those living outside the city. This durability tends to extend to the engines, gearboxes and other mechanical parts.
5) Works anywhere
Tied to the above point, many Malaysians genuinely live in places where the survivability of a vehicle is key. A million Ringgit grand tourer may be the best thing you could ask for in the city, but out in Cameron Highlands or Pantai Cerating, the pick-up truck is simply a more capable vehicle.
6) Tough as nails image
Most of us understand that a car isn't just a product. There's a real image to each and every car. Good marketing and the right design can really play up a pick-up truck's image as the 'tough', 'manly' vehicle some owners want it to be seen in. Now that SUVs have become sleek and comfortable, the pick-up truck's image really has shifted to fulfil that particular niche.
7) Commanding drive position
Most pick-up trucks tower head and shoulders above MPVs and SUVs. In fact, it's just passenger cars like the Vellfire and Alphard that tend to be taller than pick-ups. As cumbersome as parking a pick-up is, that high driving position has its advantages. You car see over traffic in front of you to more accurately tell when it's time to brake and it does make you feel like the biggest threat on the road.
8) They're getting safer and easier to live with
Not too long ago, pick-up trucks were extremely utilitarian in nature. Leather seats? No. Airbags? 2 if you're lucky. Entertainment? FM/AM radio only. Today's trucks are filled to the brim with the same toys you find passenger cars. The Ford Ranger is a great example of just how many ameneties can be stuffed into one vehicle.
9) More bang for buck
Considering all these points, go back to the pricing of new cars in Malaysia. Every non-national brand is forced to sell cars at exorbitant prices. The only category that come close to actual pricing: pick-up trucks. So if you're paying a reasonable price for vehicles that do certain things well, you may  end up ignoring all the things you dislike about the driving and ownership experience.