Automotive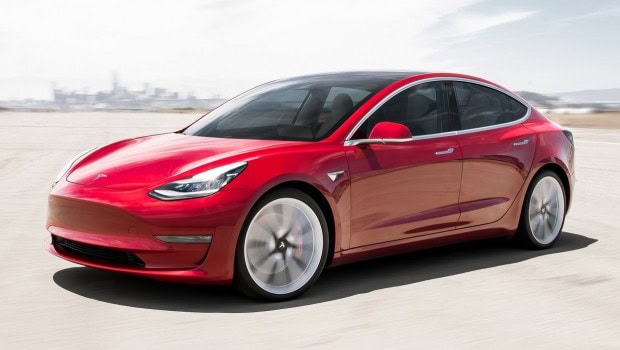 Published on March 1st, 2019 | by Subhash Nair
0
Tesla's Entry-Level Model 3 Has Arrived in the US
After months of struggling to stay abreast with orders, Tesla has been able to deliver the affordable Model 3 they promised years ago. Naysayers had been doubting Elon Musk since the beginning, but it's finally here.
This entry level Model 3 brings a 220 mile range (roughly 354km) and goes from 0-100km/h in 5.6 seconds. Very respectable for a car of its price. For US$37,000, you can get the Model 3 with as a 'Range Plus' model with 240 mile range, a higher top speed and faster acceleration. The interior of this model has better equipment too.
Tesla say that this cheaper Model 3 still retains its perfect 5-star rating. This rating is extra special as it's literally the safest car on earth, with the lowest probablity of injury of any car tested by the US Government.
Tesla has achieved savings through various measures, namely by cutting out the middle man. The company is planning to shut down most of their stores, with just a few remaining as galleries. They've set it up so that you can buy their vehicles online through your smartphone in under 60 seconds in the US. This will be made possible in other markets too.
You can even return the car after 7 days/1000 miles and get a full refund. Pretty neat.
In the same announcement, Tesla also said that a new firmware update makes the has increased the range and top speed on higher spec Model 3 cars.