Automotive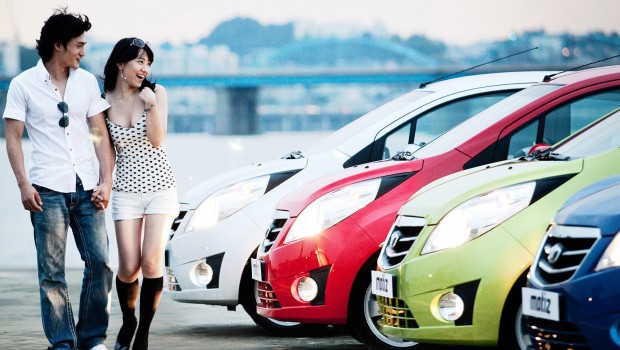 Published on March 25th, 2019 | by Daniel Sherman Fernandez
3
"Lemon Laws" – Missing Jigsaw in Defective Car Buy-Backs in Malaysia
Some 9 years ago a reader shared with me his plight and sorrow with a brand new luxury sedan. In the first year of ownership his car had spent more than 5 months in the brands workshop. It was in and out of the dealership almost every month and some periods the dealership could not even provide a loaner car to him.
He came to me with his problem after 14 months when his car again had issues and was in the dealership yet again and now he just wanted a replacement car. Yes, he wanted the brand to take back this 'lemon' and give him a new car. I got involved after doing some research into his issue and after many meetings with the brand PR and MD we managed to get the dealership to buy back his car and he never went back again.
But then after the car brand refused to deal with me for many years as I was tagged a 'troublemaker'.
This is the problem in Malaysia. We do not have a 'Lemon Law' and so car brands who sell high priced known defective cars to consumers can get away with it.
Further to this, if we, the motoring media who care get involved are 'banned' and treated as troublemakers. What we want is accountability and we all know a person out there with a brand new car that has problems in the first few months of ownership and just cant get it fixed right. Well what can Malaysian car owners do?
By sharing this article and getting the attention of the Ministry of Transport & MITI and MOF and JPJ we can have the Lemon Law in place and make car manufacturers provide better service. This will also mean we, www.dsf.my getting banned by more car brands in the coming months which is no issue to us. So, please share this article and lets get the Lemon Law in effect in Malaysia.
Daniel Sherman Fernandez
The below article is produce and researched by 'Business Unusual'.
What happens in USA or Europe when a customer buys or leases a defective new or used car? These so called "lemon" cars fail to meet the minimum quality, safety and performance standards of manufacturers, posing an imminent danger of risking life and limb on the roads.
"Lemon Laws" which specifically address buy-back and compensation procedures for these defective cars have been in existence for decades in USA and Europe.
Way back in 1975 already, the US State Congress passed what was known as the Magnuson –Moss Warranty Act (which was commonly known as "Lemon Law"). This law was enacted to enhance and ease consumer's ability to bring claims for breach of car manufacturer's warranties. These laws also allow consumers to claim loss of use of vehicle, depreciation, interest cost and everything that has financially impacted a consumer for his claims against a defective product. This naturally includes legal costs against manufacturers which could be prohibitive if cases go on for extended periods involving complicated issues.
Over the years, thousands of car buyers in USA have resorted to these " Lemon Laws" to right their wrongs and manufacturers have in turn dished out billions of $$ in compensation fixing or buying back these defective cars . The law makes it easier for customers to have their day in court without being given the traditional run around. And speciality "lemon" lawyers exist to aid consumers fight off these big car OEMs/brands.
Below is a graphic representation of "lemon claims" per 1000 cars sold for the years 2013-2015 in USA. All the major brands are represented in the breakdown. If we extrapolate the data to Malaysia, it is hard to imagine that we are immune from such "Lemons" on the road.
The Malaysian Customer Run-Around
So what happens typically when one is confronted with a defective new or used car after purchase in Malaysia?
First step is to go back to dealer where car was purchased. Then dealer and OEM will start diagnosing with their experts/technical crew. If one is lucky or is a VIP customer, he/she may get a loaner car whilst investigation is under way. If not – just pray that car can be fixed quickly.
If things don't get fixed quickly and customers are given less than satisfactory explanations plus the customary run around what happens? Some will resort to writing emails to HQ, posting their experience in social media and in extreme cases stand in front of the brand HQ holding placards and protesting. As a last resort, they will send a lawyer's letter of demand with the hope that by going legal – some dealers/brands will move faster to resolve the issue. Do these tactics work? – yes, depending on the hierarchical pressure and type of complaint. Should this be the norm for a customer – a big NO.?
Who suffers in the process? – Customers, dealers, and brand. Due to a lack of a coherent locally enacted "Lemon Law" – OEM brands can push the blame back to dealers ( team not technically competent), customer belongs to dealer (so it's their obligations to sort this out) , last resort is a buy-back but with terms not normally favourable to a customer. What happens to the buy –back car if it has a serious safety issue? Who makes sure that these defective cars are not re-sold back into the market? In USA they have a "Lemon Laundering" law to ensure such defective cars do not arbitrarily re-surface somewhere else.
If the big brands are already subjected to stringent "Lemon Laws" in their own countries, why then is not practiced it here? A clear case of double standards and hypocrisy? Or is it because our country doesn't have its own "Lemon Laws" that allow OEMs/brands to skirt this thorny issue with ease?
Singapore enacted its equivalent of the "Lemon Law" on Sept 1, 2012 and naturally its impact with consumers and defective cars would probably take some time to evolve, but the primary question is this. Does Malaysia need of such a law when our volumes are much higher than our neighbour's? A resounding YES in my opinion.
Brands/OEMs are not going to voluntarily fight for this law, and it is more in the hands of consumer groups, dealers and the Ministry of Domestic Trade & Consumer Affairs (MDTCA) to initiate discussions with all stakeholders for an end to such painful consumer experiences. Cars are more expensive here than in US/Europe and therefore customers have double the financial agony when it relates to a defective car and the pain of fighting this legally without a clear law in place.
The new NAP (with input from MDTCA) must also address this issue of defective car buy-backs and accompanying customer grievances. A holistic solution needs to be formulated as soon as possible. The customer has been receiving the short end of the stick for too long and safety of the car and passenger trumps everything else.
And over to you dear customers for your views and feedback. Do we need a "Lemon Law" in Malaysia?