Motorcycles
Published on April 19th, 2019 | by Daniel Sherman Fernandez
0
Has Allianz Just Re-Written 'Kapchai' Insurance Coverage?
Beginning this May 1st 2019, compact bike owners and riders will be able to enjoy bigger protection with Allianz Motorcycle Plus.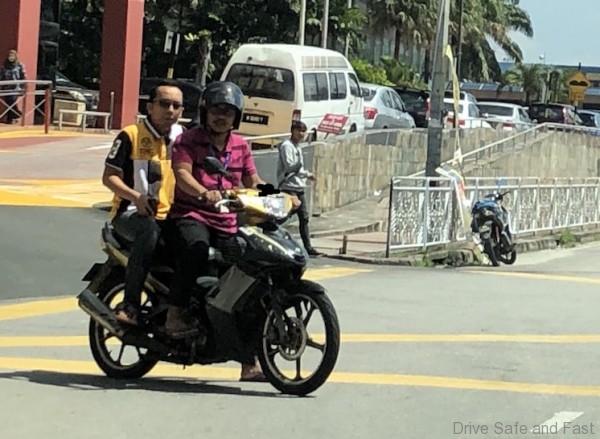 With the new offering, Allianz Malaysia's general insurance arm, Allianz General Insurance Company (Malaysia) Berhad is the first insurer to provide motorcycles under 245cc added protection at no extra cost.
Motorcyclists will be able to choose between/either Allianz Motorcycle Plus (Comprehensive) which comes complete with Accident Cover of RM5,000 (for death or permanent disablement), Hospital Income of RM50 a day (up to 60 Days) and the All Special Perils Full Sum-Insured Protection (covering flood, landslides or any natural disasters) or Allianz Motorcycle Plus (Third Party Only) which offers Accident Cover of RM5,000 (for death or permanent disablement) as well as Hospital Income of RM50 a day (up to 60 Days) with no added premium.
"Products and services should not just be curated and packaged to build brand affinity, they should also be thoughtful and serve a larger purpose of providing protection and serving the customer's needs. And with Allianz Motorcycle Plus, we want to reach out to the masses. We want to offer the millions of motorcycle owners out there, an affordable product with the best protection and the best coverage that money can buy," said Zakri Khir, Chief Executive Officer of Allianz Malaysia Berhad.
Last year, the JKJR Road Safety Statistics Book of 2018 revealed as at September 2018, there were close to 13.6 million motorcycles on Malaysian roads last year, making up close to 46 percent of the country's road users. The report also showed that motorcycles were the leading cause of motor vehicle fatalities with 3, 179 deaths.
"These numbers do not lie. In fact, they are very disturbing to us as an insurer especially because we are in the very business of protecting lives," said Zakri.
"The safety and vulnerability of motorcyclists is often over looked and riders also fail to understand that your motor insurance is not just a pre-requisite to a road tax. Quite frankly, most of them are perfectly fine with leaving their vulnerability in the hands of others, thinking someone out there will protect them. And as insurers, our biggest challenge today is to get Malaysians to change that mindset and take ownership of their vulnerability," added Zakri.As part of the launch campaign from 1 May to 31 July, all new policyholders of Allianz Motorcycle Plus will stand a chance to win six SYM SM Sport 110cc motorcycles. The winners will be selected through a raffle from the pool of eligible policyholders.