Automotive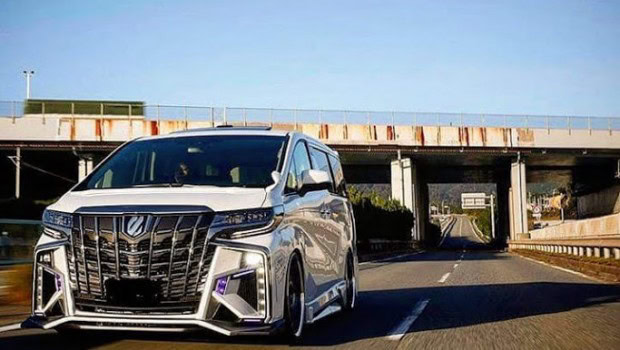 Published on April 1st, 2019 | by Daniel Sherman Fernandez
0
AP Kings happy as NEW AP holders being investigated
Looks like our AP article on the 7th of March 2019 has gotten the attention of the The International Trade and Industries Ministry (MITI) and we now hear that the Deputy Minister Ong Kian Ming and his team will conduct a detailed review on the 36 new companies receiving approved permits (AP) to import vehicles.
This comes after the ministry has received complaints and reports that some of these companies did not comply with the conditions to receive AP.
The previous AP Kings that have been business with large proper showrooms, sales outlets and heavy investment in manpower to sell reconditioned vehicles are happy that the new 36 AP holders are being investigated as the reconditioned car market is NOT having its best days this past year as profit margins get squeezed due to lower currency exchange and the 'push' by foreign car brands like BMW, Mercedes-Benz and Audi who are offering very good new car pricing with great in house financing rates and better after sales and longer warranty programs.
It is the recon/used MPV and SUV segments that continue to fuel the approved permit business, namely the Toyota Alphard, Vellfire, Estima and the Range Rover, Bentley, X6, Cayenne and Macan which continue to attract Malaysian buyers away from new imported warrantied cars.
The 36 NEW AP companies that will be checked by MITI are as follows:
Ameran Motor Sdn Bhd,
Aspirasi Utara Sdn Bhd,
Bayangan Dinamik Sdn Bhd,
Bumi Muhibah Motors Sdn Bhd,
D One Motorsports Sdn Bhd,
Dee Z One Auto Sdn Bhd,
Erakars Sdn Bhd,
Farekna Auto Sdn Bhd,
Faresh Motor M Sdn Bhd,
Go Daddy Motorsports Autotrade Sdn Bhd,
Greater Tampin Sdn Bhd,
Immonaaz Sdn Bhd,
Ingress Auto Sdn Bhd,
Izuwan Automobile Sdn Bhd,
JLA Motorsport Sdn Bhd,
Kuala Lumpur & Temasek Enterprise Sdn Bhd,
MJ Motors Sdn Bhd,
NJ Resources Sdn Bhd,
Noble Country Sdn Bhd,
Northmont Capital Sdn Bhd,
Paccar Motor Sdn Bhd,
PMSK Sdn Bhd,
Premium Proaktif Sdn Bhd,
Proedar Auto (M) Sdn Bhd,
Promacro Sdn Bhd,
Sakan Auto Sdn Bhd,
Sayap Niaga Sdn Bhd,
Serangkai Automobiles Sdn Bhd,
SH Warisan Cergas Sdn Bhd,
Shawna Integrated Sdn Bhd,
SRS Automobile Sdn Bhd,
SS Luxury Auto Trading Sdn Bhd,
Suria Motor (M) Sdn Bhd,
Tahap Puncak Sdn Bhd,
Teras Sari Auto Sdn Bhd
Tifosi Uno Sdn Bhd.