Automotive
Published on April 4th, 2019 | by Subhash Nair
0
Can British Carmakers Only Survive Selling Supercars?
Let's start with Aston Martin. For the last couple of decades, this British company was known for its grand tourers. These had healthy performance but generally were skewed towards lifestyle aspects rather than all-out performance.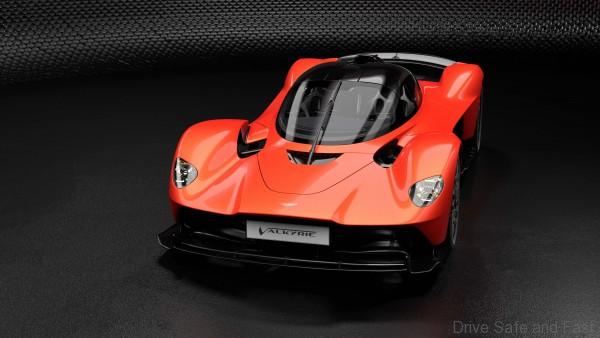 Aston Martin today has a Valkyrie 'hypercar' ready for production. But not only that, they're already thinking about a follow up to the Valkyrie called the AM-RB 003. They've also reimagined the Vanquish as a supercar too. So that's 3 supercars from a manufacturer who once sold none.
Then you have McLaren Automotive. These guys were known for that one superb hypercar that was the fantasy of every little boy. After their partnership with Mercedes expired, McLaren got right back into the supercar business in a big way. First, the MP4-12C.
That car didn't really hint at their current business model. But after the P1 hybrid debuted, McLaren became a hit machine. They planned a three-tier structure for supercars (Sports, Super and Ultimate).
At the 'low' end, were the Sports Series cars like the 570, 540 and 600LT (and their derivatives). The Super Series began with the 650 and 675LT cars but today is represented by the 720S. Their absolute top models are found in the Ultimate series (P1, Senna, Speedtail).
Both Aston Martin and McLaren seem to be doing better than ever. And they're both British carmakers. Also doing well are the German-owned ultra-luxury brands like Rolls-Royce and Bentley. Both have SUV models out and posting healthy sales. MINI too are doing OK.
Now, look at Jaguar Land Rover. They're selling much more 'attainable' cars that go up against the likes of Audi, Mercedes and BMW. But they're also on the verge of major financial problems. Why is that?
I chalk it up to this: Britain is currently and historically a little more politically unstable than Europe. That makes long-term planning and cost control tougher for business. When you have less control over cost, you have less control over price and your final product might not be competitive.
A remedy for this is to sell in a niche where fewer competitors exist and products and not price sensitive. Here, minute differences may not account for much as long as branding and marketing are done right.
But what do you think? Could the density of competition be a big factor too?