Cars
Published on May 15th, 2019 | by Daniel Sherman Fernandez
0
Toyota great offers this fasting month
UMW Toyota is offering amazing deals on a new Toyota this fasting month and if any UMW Toyota showroom does not have the vehicle you are looking for then Toyota probably doesn't make it.
Its starts with the news Vios sedan and Yaris hatchback and almost every type of vehicle in-between right up to the super luxury Alphard and Harrier.
The all new Harrier
The Harrier introduces an innovative all-new 2.0-liter petrol turbo and this is the first Toyota in Malaysia to use a turbocharged engine. With 235bhp ready to work for the driver this luxury SUV is no slouch from standstill where it feels relaxed to reach 100km/h in just 7.1-seconds. Power delivery is smooth and the 6-speed semi automatic gearbox swaps gears with little felt. It is seamless and smooth in its delivery and the engine never feels out of breath when you push past 200km/h on the open highway (this speed was tested on a deserted highway). For a tall vehicle, the Harrier does not fuss when you take a fast corner nor does it feel flustered when you exit a highway off-ramp at speeds. In fact it feels as surefooted as its sporty sibling the Camry sedan.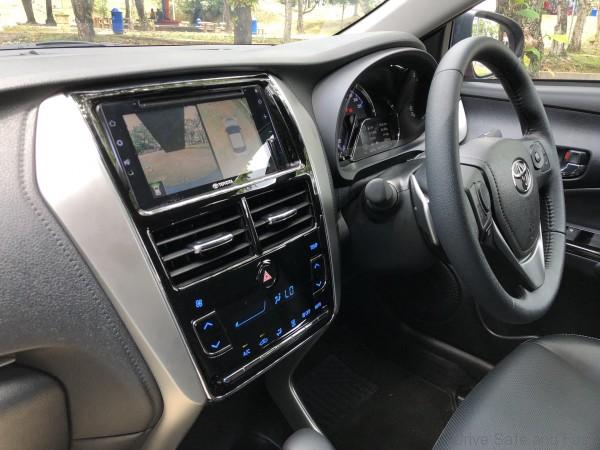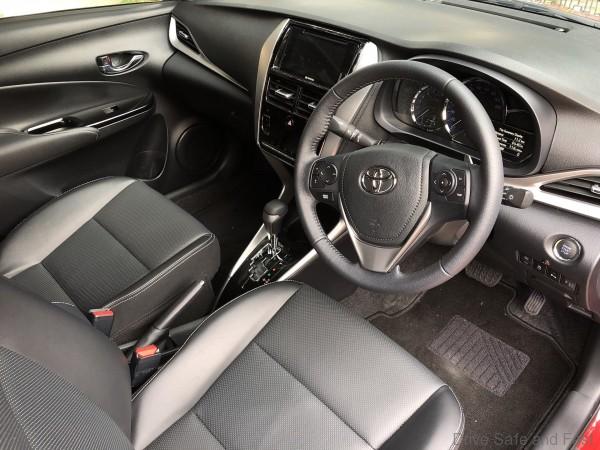 The all new Vios
Toyota in Malaysia has been conservative with their all new Vios since its launch. We say conservative simply because they have not made much noise about its new selling points as the Vios name plate has always stood for dependable, reliable, fuel efficient motoring. Yes, it has been a favorite with middle class Malaysians and its resale values have always held well against its rivals but soon after this new Vios was launched there were some negative remarks online about its drivetrain as some car enthusiast wanted a turbocharged engine and others asked about a hybrid version.
The all new Yaris
High-quality materials are used throughout the cabin and for the seats, the upholstery has accent colours to emphasize the sportiness and individuality of the model. When maximum cargo space is required, both backrests can be folded flat, extending the boot floor so that long items can be carried.
To maximise value for money, the new Yaris is comprehensively equipped with a number of features to make each journey more enjoyable. It has Auto Air Conditioning, DVD-AVX system with a 7-inch touchscreen display that comes with USB mirroring for connectivity and Panoramic View Monitor (PVM) for a 360-degree bird's eye view of the vehicle.
Storage spaces are a necessity in a car, more so in this age where people carry portable devices and also require places to put their drink containers. The All-new Toyota Yaris offers many such storage spaces for front and rear occupants. There is also a 12V socket and 2 USB ports for powering or recharging multiple devices for drivers and passengers' convenience.
The All-new Toyota Yaris comes with the 2NR-FE 1.5-litre engine, a proven 4-cylinder DOHC power plant with Dual VVT-i. It is tuned for outstanding fuel efficiency and smooth delivery of power and torque.