Automotive
Published on May 9th, 2019 | by Daniel Sherman Fernandez
0
West Coast Expressway sinks to the bottom
These images were shared by a resident living near the area and who uses the Shapadu toll highway daily just like thousands of others to get to work and back. This highway was built on top of water pipes that feed fresh drinking water to thousands of residents and now we see that this highway has collapsed and sunk, damaging the water pipes below. Residents in the area are severely affected by water cuts and transportation links have gone really bad these past few days.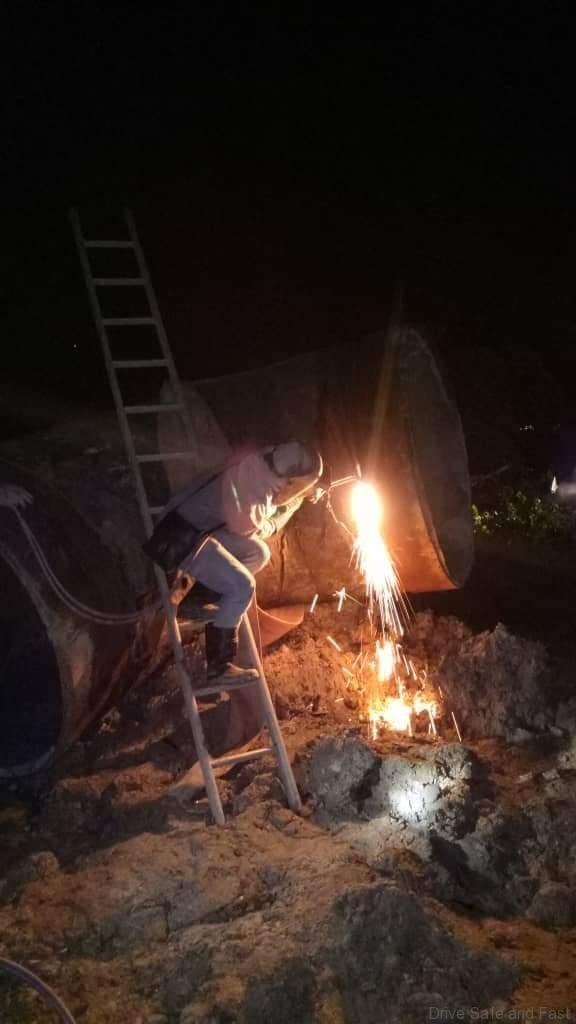 Even more surprising is the lack of news being fed to the public on this highway damage. We wonder why.
Looking at the damage it seems that the highway was not constructed to follow proper guidelines and was just sitting on top of water pipes. Once opened this highway would have been used mostly by heavy vehicles (trucks, prime movers hauling containers) and luckily this mishap happened now and not when heavy vehicles were using it as it looks like construction was not carried out properly from the start.
This highways owner, WCE Holdings Berhad is primed and focussed on the execution of the nation's RM6 billion West Coast Expressway (WCE) project by its subsidiary West Coast Expressway Sdn Bhd, an ISO9001:2008 company.
This build-operate-transfer privatisation project involves the development of a 233km highway from Banting in Selangor to Taiping in Perak. The construction of this highway is ongoing and is expected to be completed in 2019.
When complete, WCE would relive the traffic on the NSE to the northern states of the peninsula and back.
The 223km WCE stretches from Jalan Banting-KLIA (B18) to the Tanjong Karang interchange (93.8km) in Selangor and from Jalan Persekutuan (FR5) in Hutan Melintang to the Changkat Jering Plaza Toll (139.2km) in Perak.