Automotive
Published on May 13th, 2019 | by Subhash Nair
0
Discounted Labour and Child Seats from Perodua This Season
The government announced late last year that usage of child car seats in Malaysia would become mandatory by 2020. Perodua aims to speed the adoption of this essential safety equipment up ahead of it becoming a legal requirement. To this end, they've reduced the prices of their in-house child car seats.
Between 13 May 2019 and 30 June 2019, Perodua's GearUP ISOFIX car seats will be sold at the following prices:
Infant seat – RM660 (original price: RM785)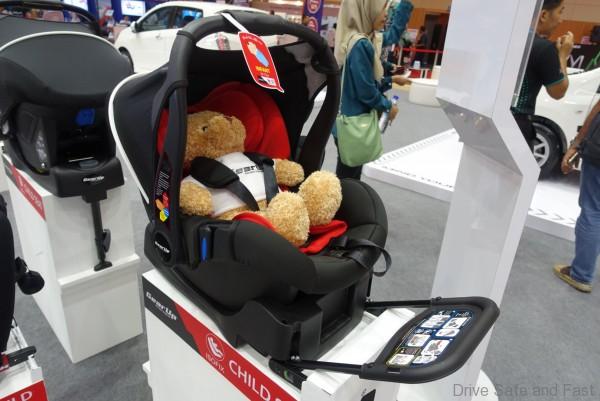 Toddler seat – RM780 (original price: RM975)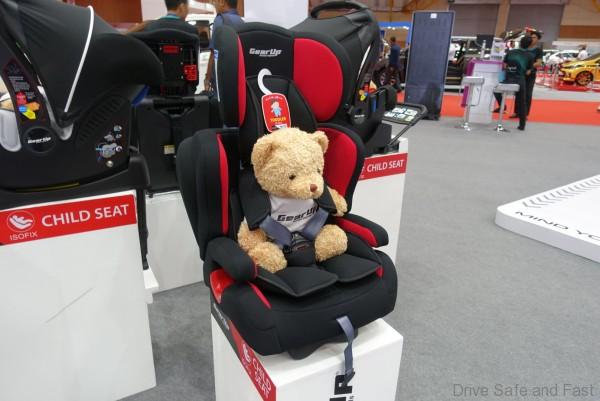 Aside from discounted child car seats, Perodua is also offering 50% off labour charges on repairs costing above RM170 (before tax, without discount, single receipt). This offer is available at all authorised Perodua service centres on 14, 16, 21, and 23 May (1pm-5pm), 27-31 May (8am-5pm) and 3 June (8am-5pm).
For more on this story, check out the press release below.
Press Release
Perodua is taking its child car seat safety campaign initiative to the next level ahead of the mandatory usage of child seats in vehicles beginning 2020.
"The general lack of compliance by Malaysian motorists with regard to child car seat usage is frightening, to say the least, as children are the most vulnerable occupants in a moving vehicle," said Perodua Auto Corporation
Sdn Bhd Vice-President Datuk Ahmad Suhaimi Hashim, who is also Chairman of the Perodua Safety Committee.
In October 2017, Perodua launched a slew of long-term safety campaigns aimed at all road users, particularly its customers, on the importance of using turn signals, wearing seat belts, not using mobile devices while driving and restraining children in child seats.
It also launched its GearUp ISOFIX Child Car Seats in two models – the Infant Seat and the Toddler Seat. The Infant Seat is designed for infants weighing up to 13 kg and is available in red or grey colours. Meanwhile, the
Toddler seat is for children weighing 9-36 kg and is offered in red or black.
Perodua will run targeted educational, awareness and promotional campaigns throughout Ramadan on the importance of using child car seats, especially on the balik kampung jaunt in the run-up to Raya, Datuk Suhaimi said.
In conjunction with this, from 13 May to 30 June, Perodua will be offering its GearUp ISOFIX Child Car Seats at promotional prices of RM660 for the Infant Seat and RM780 for the Toddler Seat, reduced from the respective RM785 and RM975 currently.
"As a Malaysian carmaker, we feel it is our responsibility to educate our customers and the public on road safety. We understand that education is a long-term process, and we are committed to it," added Datuk
Suhaimi.
"Our friendly authorised sales and service advisors at your nearest Perodua outlet will only be too happy to explain the benefits of using the GearUp ISOFIX Child Car Seats and how to correctly install them.
"In addition to learning more about our child seats and their benefits, we also welcome the public to learn more about our current after-sales campaign, which offers 50% off labour charges when you spend RM170 and up, before tax and discount, in one receipt.
"This offer is available at all authorised Perodua service centres nationwide on 14, 16, 21 and 23 May (1pm-5pm), 27-31 May (8am-5pm) and 3 June (8am-5pm).
"This safety campaign is very important to us as we believe that safety is a must for everyone. Perodua will continue to work hard to elevate our safety standards for the benefit of our customers and the Malaysian public.
"Perodua takes this opportunity to wish all Muslims Selamat Berpuasa and to all Malaysians, please drive safely and carefully at all times," said Datuk Suhaimi.