Automotive
Published on May 6th, 2019 | by Daniel Sherman Fernandez
0
Volvo Cars launches online new car buying service
Volvo Car UK last week launched VolvoOnline in England, the most complete online sales service offered by any carmanufacturer in the UK. Designed to be flexible, secure and intuitive to use,it provides a complete end-to-end service, from vehicle specification rightthrough to the final purchase agreement.
Customers can select the model they wantfrom the Volvo range, specifying every detail from powertrain and colourchoices, to equipment options and even accessories, ready for factory order.Every type of buyer is catered for, whether they require a personal contractpurchase (PCP) or personal contract hire (PCH)* agreement, a conditional saleor a cash purchase. They can even part-exchange their old vehicle, apply forfinance and sign their agreement via e-signature, all from the comfort of theirhome or office. From start to finish, the entire process can take as little as20 minutes to complete – less than it takes most Brits to do their weeklygrocery shopping**.
Volvo Online is designed with transparencyand trust at its heart. Customers can see in real time the impact on theirmonthly finance cost while configuring their ideal car, whether changing thecolour, adding options or packs, or even adding accessories such as a dogharness. Meanwhile, the platform will strengthen the relationship between the customerand their local retailer, who will manage the process and help them to choosethe right car and finance package for them. And to ensure Volvo Online is astrustworthy as it is convenient, multiple checks have been built into theprocess at key points.
Full vehicle configuration will beinitially available on Volvo's multi-award-winning XC40 SUV, with other modelsbecoming available by Friday, 3 May.
Should the customer wish to trade in theirold car, Volvo Online will allocate a guaranteed value to the part-exchange –even in the event of a longer-lead-time factory order meaning they won't beswitching into their new car for a number of weeks.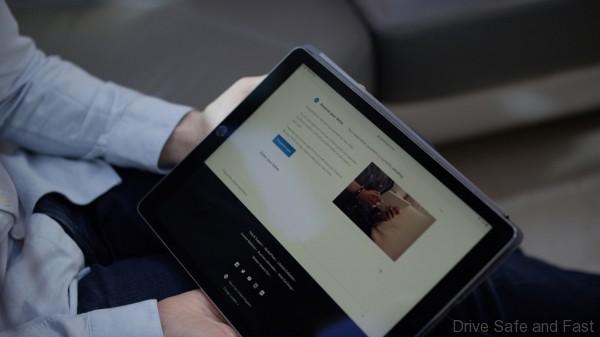 The launch of the service comes at a goodtime for Volvo, with its sales momentum currently the best it has ever been inthe UK: volumes in the first three months of this year were up by a staggering39% year-on-year.
Commenting on the launch of the innovativenew service, Jon Wakefield, Volvo Car UK Managing Director, said: "Whetheronline or offline, the way people buy cars has changed. Customers now have muchmore control over the process, and Volvo Online helps them to take that onestep further.
"It makes life as easy as possiblewithout compromising on choice or security, and lets customers drive thepurchase process when it's most convenient for them."
To access Volvo Online, please go to www.volvocars.co.uk/order-online.