Cars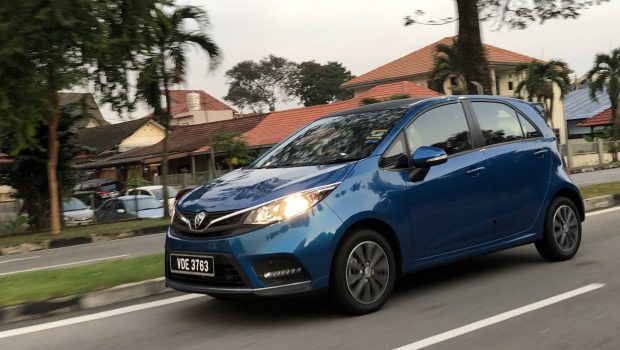 Published on June 2nd, 2019 | by Daniel Sherman Fernandez
0
Why Is Geely Not Selling NEW Protons In China?
With the recent sales success of the revised Proton Iriz and Proton Persona under the engineering and vendor guidance of Geely, we ask the question why is Geely not exporting left hand drive versions of the revised Iriz and Persona to China where there is a demand for good compact car motoring.
(It just be noted that Proton is already selling left hand drive cars to Egypt and Chile where the logistic costs are very high)
The Chinese car market is moving fast into electric car ownership, but there is still a huge consumer base for compact cars and since Geely has managed to provide a great deal for Malaysian buyers with the revised versions of the Iriz and Persona, they could easily start Proton exports and also bring both these Protons to the Middle East and Russia where Geely cars already have quite a following (current left hand drive cars from China).
The export market has always been an untapped potential for Proton Cars and only in its early glory days (when in partnership rebadging Mitsubishi cars) did Proton do well in England, Thailand, Singapore and Australia (and some other smaller markets).
Geely in February 2018 started selling their Bo Yue SUV in Russia (this is the Proton X70) under the name 'Atlas'. The Geely Atlas (Proton X70) is manufactured in a recently opened BELGEE plant. The BELGEE plant, located in Borisov, Belarus, is the first automotive joint venture between China and Belarus. Geely together with Belaz, the world's second largest mining machinery manufacturer, and SOYUZ, the Belarus national parts company jointly invested over 330 million USD in the vehicle plant covering an area of 118 hectares with a planned capacity of 60,000 vehicles per year.
This could another export sales market for the revised Iriz and Persona.
In January 2016, Geely started selling their flagship Emgrand GT sedan in the kingdom of Saudi Arabia under the mane Geely GC 9.
With the export of Proton's current Iriz and Persona, Geely could also include the just revised Exora 2019 model and bring much needed business to Malaysian parts vendors and increase profits for Protons Malaysian partner, DRB-Hicom.
Geely is also the parent company to Lynk and Co., Proton, Lotus, Volvo Car Group, Polestar, Geely New Energy, Geely New Energy Commercial Vehicle Group, London Electric Vehicle, Yuan Cheng, Qianjiang Motorcycles, flying-car company Terrafugia and mobility solutions company Caocao.