Automotive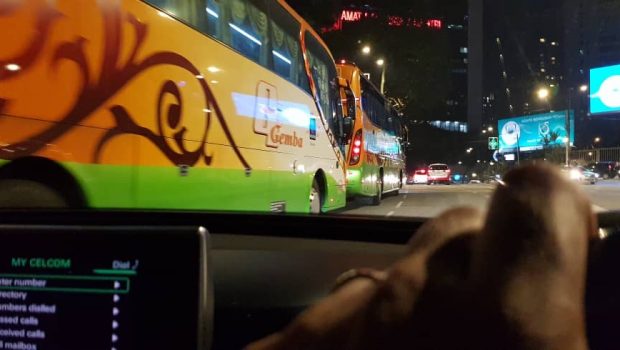 Published on July 6th, 2019 | by Daniel Sherman Fernandez
0
Traffic in KL getting worse because of double parking
Kuala Lumpur city centre traffic is getting worse in the day and night for many reasons. But one of the biggest issues is the continuous double parking and curb-side parking that happens along the main roads around the city, especially in front of Hotels, shopping malls and restaurants.
Despite the many parking lots available in buildings (high parking charges and laziness reduces its use), car and also bus drivers are double parking on what used to be cycle lanes (blue lanes) which were initiated by Dewan Bandaraya Kuala Lumpur (DBKL) a year ago to encourage city visitors to cycle in and out instead of driving. This initiative has somewhat failed as we are not Netherlands, Munich, Paris, Tokyo or Brussels where the weather permits for cycling and we have drivers who are conscious of cycle lanes and the cyclists. DBKL officers need to be working around the clock to fine/summon these drivers (single digit cars and luxury MPV drivers are the worse offenders, especially in front of Hotels and shopping malls).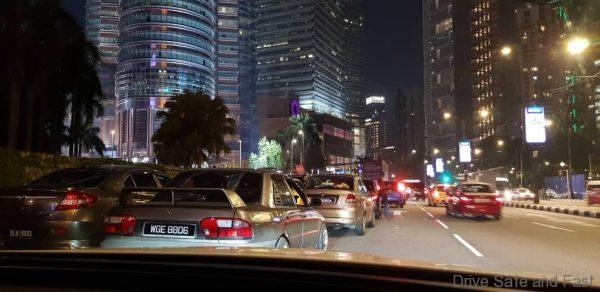 These images above were shared by a premium ride sharing driver who complained to us on why many times he and other ride sharing drivers like him prefer to ignore inner city customers (even at night) due to heavy unnecessary traffic and loss of time moving just 1-2 kilometres takes about 15-20 minutes.