Cars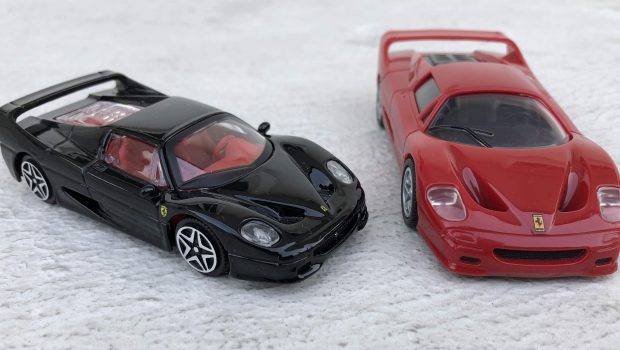 Published on July 12th, 2019 | by Daniel Sherman Fernandez
2
We compare the 2007 Ferrari toy with the 2019 Ferrari toy from Shell
In 2007 when Shell and Ferrari brought us the Ferrari toy car collection each miniature model at 1/38 scale was sold for RM5.90 to customers who filled-up RM40 worth of Shell V-Power Racing fuel, while those who filled-up RM40 worth of Shell Super, Diesel or Helix would have to pay RM8.90, just a little more. At the time this was a bargain as you were getting good quality fuel and a miniature with a working 'pull back action' engine toy for the same price as a Hot Wheels miniature car.
Today, Shell revives this passion for Ferrari miniatures with the launch of a new range of Ferraris which will be available from 1 July until 8 September 2019, for a hefty RM15.90 each with a minimum fuel purchase of RM30 on a single receipt, at any Shell station. This is a RM10.00 hike in the price of the Ferrari toy car at just 1/43 scale.
We compared the 2007 Ferrari F50 with the 2019 Ferrari F50.
·             2007 Ferrari is 1/38 scale and 2019 Ferrari is 1/43 scale which makes the 2019 Ferrari smaller in size.
· 2007 Ferrari detailing is slightly better (Ferrari logo, fuel cap and wheels) than the current 2019 Ferrari.
·             2007 Ferrari came with 'pull back action' engine for added fun and this allowed kids and some adults to race their Ferraris against each other whereas the 2019 Ferrari does not have this.
·             2007 Ferrari wheels were shod with little rubber tyres which could be removed and the 2019 Ferrari comes with plastic moulded tyres on the wheels.