Automotive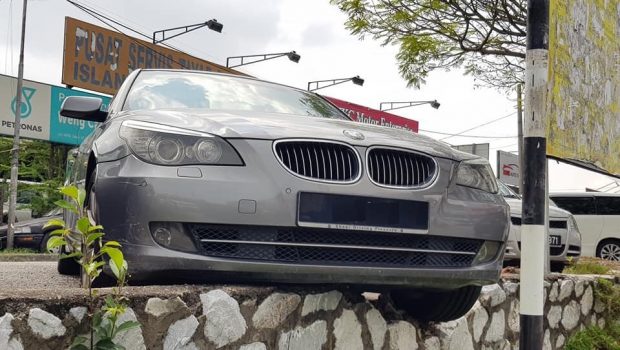 Published on July 24th, 2019 | by Subhash Nair
0
When Front Parking Sensors Aren't Enough
I remember when I first started driving even a typical full-spec D-segment sedan came with nothing but rear parking sensors. Back then it was only the premium brands that were offering these at the front. Take a look at this E60 though and you can see why it just isn't enough.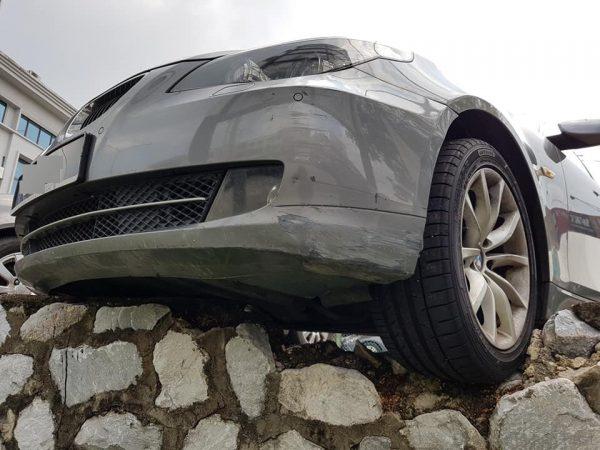 We don't completely blame the owner for what's happened here. The E60 5-Series is a rather large vehicle, measuring 4.81m in length and it might be tough to estimate where the car's edges are.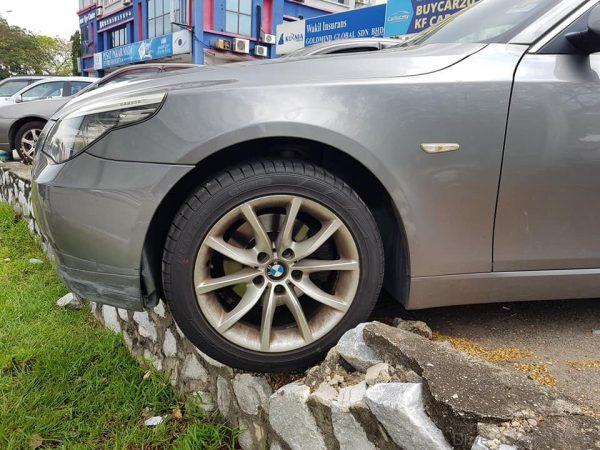 I myself have experienced just how much tougher it can be to manoeuvre my previous '94 E34 5-Series vs my previous '91 EF Civic. Today's cars are much worse, but not without reason.
Why Cars Are Getting Harder to See Out Of
We're not just shaking our fists at the clouds here. There's not a car sold today with exceptional visibility. But it's not some absent-minded decision by car designers. Cars today have to comply with tougher safety regulations and many are based on platforms that are designed to be shared with crossovers and SUVs.
Vehicles today are made with higher beltlines and thicker A-pillars to protect occupants from side collisions and rollovers. The engine compartments are usually engineered taller to more effectively serve as crumple zones too.
There's also the packaging aspect. Most crossovers and SUVs seat their occupants much higher than sedans and hatches of the past. This frees up more horizontal space in the car for things like luggage, the fuel tank, and even some design flair. But I suspect there's also less of a need for the driver to sit lower in the car nowadays, as today's drivers tend to rely on electronic aids rather than feeling exactly what the car's going through to make driving judgements.
At the end of the day, these are changes that ultimately make cars more comfortable and easier to live with, but they also make cars less exciting and more reliant on technology. Just look at the Proton X70. It comes standard with a 360-degree parking camera with augmented reality too. This makes the car infinitely easier to use, so maybe consider looking for a feature like this for your next car. You don't need to spend hundreds of thousands. A full-spec Toyota Vios or Nissan X-Trail will give you these features.
Either that or buy an old car that you can properly see out of!