Automotive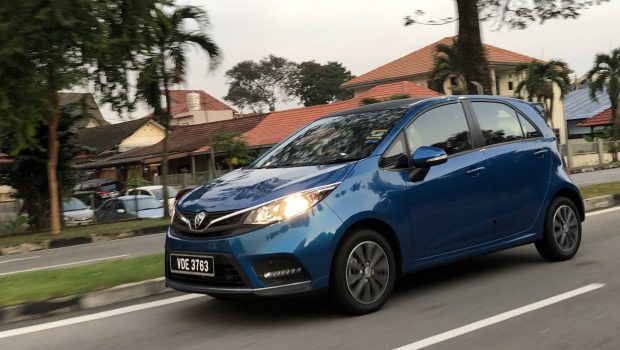 Published on July 4th, 2019 | by Subhash Nair
0
Proton At Their Highest Market Share Since Mid 2015
Proton are continuing with their sales growth. Just last month, they posted their highest market share figure since July 2015 of 18.1% of the Malaysian Total Industry Volume. This, in spite of the fact that the market shrunk after the Raya rush for new cars.
Proton have the still-fresh X70 to move its upper tier sales, while the refreshed Exora and facelifted Iriz and Persona models presumably make up the bulk of their sales at their lower price points.
For more details on their sales data, check out the press release below.
Press Release
One month after setting a sales high in May, PROTON continued its upward surge in 2019 by recording its highest market share figure since July 2015. Sales of 7,615 units for June is the second highest figure posted by the Company this year, garnering an 18.1% share of the Malaysia automotive market in a month when Total Industry Volume (TIV) is estimated to have shrunk by 30.8% to 42,090 units.
Sales continue to show strong year-on-year growth
As is traditional for Malaysia automotive sales, there is a precipitous drop in numbers for the month following a festive period. June was no exception as the highs prior to the Hari Raya Aidilfitri holiday were followed by a tough sales environment. Additionally, June 2018 was also the first month of the post-GST tax holiday period making it difficult for most automotive brands to post positive year-on-year sales growth numbers.
PROTON however bucked the trend as sales grew by 23% compared to June last year, helping the national carmaker finish second in the sales table for the third consecutive month. It also contributed to an overall sales growth of 61% for the first six months of 2019, putting the Company on track to achieve its sales targets for the year.
Individually, the Proton X70 continues to be one of PROTON's product stars. For the first half of the year 15,175 units were delivered, making it the cumulative sales leader for the overall SUV segment while also cementing its position as the best-selling premium and executive SUV.
The rest of the model range is performing equally well. Sales of the Proton Saga continue to grow with 2,541 units delivered in June, contributing to a volume growth of 27% over the first six months of 2018. The other models, now updated with intelligent features are performing equally well with bookings for the 2019 Proton Persona, Iriz and Exora increasing by an average of 108%, 180% and 135% respectively compared to their pre update booking numbers.