Automotive
Published on September 5th, 2019 | by Subhash Nair
0
What To Expect from the New Isuzu D-Max
The Isuzu D-Max Is well known in Malaysia for its extreme durability, fuel-efficiency and value as a workhorse or rugged off-roader. But the fanbase has been asking for the 1.9-litre turbodiesel for the longest time. Now we have a few juicy details we can share with you about the facelift model, what you can expect from it and when you can expect to get it.
Revolutionary New Engine
We're writing a separate post on the new 1.9-litre turbodiesel, but in short this thing is incredible.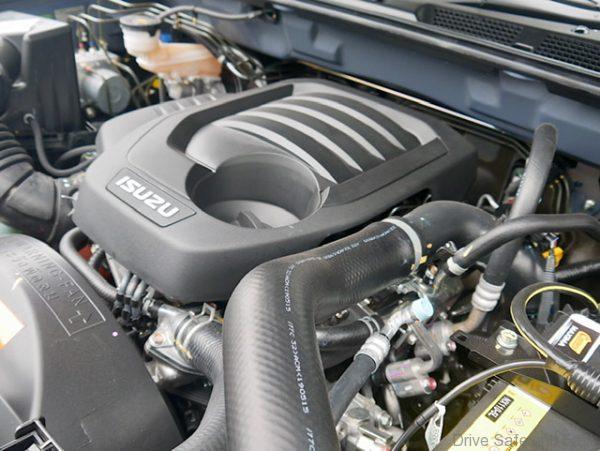 Power is up 10%, torque is up 9%, fuel efficiency is up 19%, noise is down 6%, internal friction is down 37% and weight has been reduced by 56kg while still using an iron block. We will post our engine story here when it is done.
Also worth noting is the all-new 6-speed conventional automatic transmission. The gearbox has tip-tronic functionality, no paddleshifters were seen on the models we tested. It is most likely sourced from Aisin.
Due Date
Isuzu Malaysia more or less confirm that they'll launch the new Isuzu D-Max with the 1.9-litre BluePower Diesel engine on the 18th of September 2019.
Equipment and Variants
There might be at least two variants, we will update you if more information becomes available. What we do know is that the high spec model will feature a few segment firsts.
This includes an optional tailgate that has both a torsion spring and a hydraulic strut for soft & light opening and closing. It will also have a sliding tray to easily insert and remove heavy items from the pick-up bed.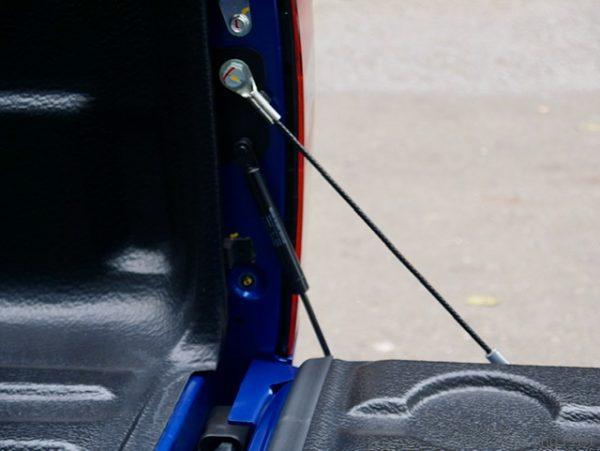 Localisation
We've also confirmed that the Isuzu D-Max will be locally-assembled AND it will benefit from Energy Efficient Vehicle (EEV) incentives. That's right, the Isuzu D-Max 1.9L will be the first pick-up truck in Malaysia to receive EEV Status.
Compatibility with Malaysian Biodiesel
Isuzu have spent literally thousands of hours testing their new 1.9-litre diesel engine with biodiesel up to B20 blends. What they've found is that the engine and fuel systems can cope well. But as an added precaution, they are fitting the D-Max with a pre-fuel filter.
This ought to circumvent any long-term side effects biodiesel might have on injectors and other components. The pre-fuel filter is a maintenance item, and will need to be periodically replaced as per service schedule. That being said, the engine is compatible with both diesel fuels commonly available in Malaysia, be in Euro2M B10 biodiesel or Euro5 B7 biodiesel.

Non-Mechanical Improvements
Being a facelift model, we can expect to see a few improvements elsewhere. Starting with the exterior, we have the tailgate and pick-up bed accessories mentioned above.
Other changes include a new front grille, new Bi-LED headlights with LED daytime running lights, foglamps, auto fold mirrors, decals, and emblems.
Inside, there's soft touch material on the dashboard and armrests. A new satin-finished black plastic trim now decorates parts of the door trim and dashboard. The instrument cluster seems to sport a new design. The seats are now also covered in a new combination of fabric and leather And there's a rear 2.1A USB.