Automotive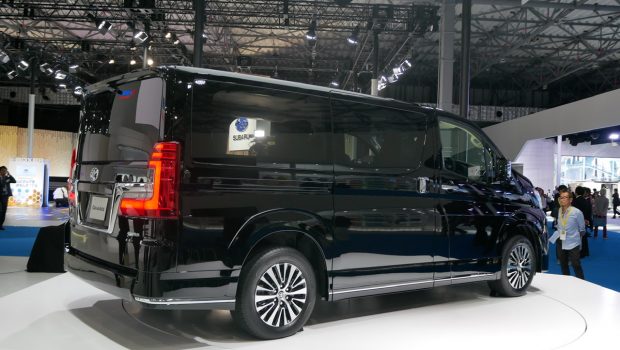 Published on October 25th, 2019 | by Subhash Nair
0
Toyota Granace MPV Makes the Alphard Look Tiny
Malaysians love the Toyota Alphard and Vellfire, but what if Toyota were to offer us something much, much larger? Think of all the cool stuff you could do with a mobile living room. Well, this Toyota Granace ought to stir up your imagination. It was shown at this year's Tokyo Motor Show at the Toyota Auto Body exhibition along with some concept interior layouts to explore.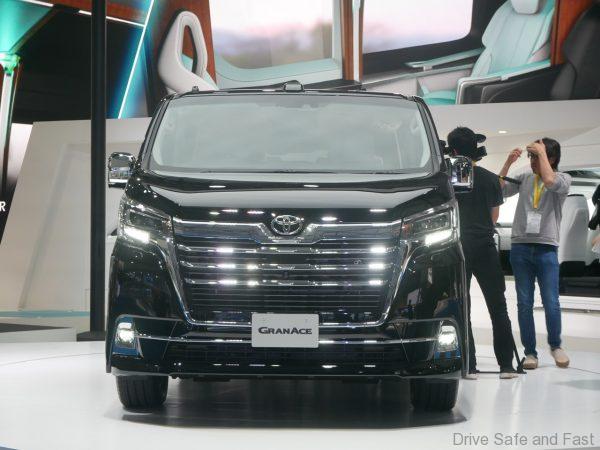 But first, let's put its size in perspective. Compared to the original Toyota Alphard, here's how the Toyota Granace measures up.
Toyota Granace Specifications vs 1st gen Alphard vs 3rd gen Alphard
Length: 5300mm vs 4940mm vs 4935mm
Width: 1970mm vs 1805mm vs 1850mm
Height: 1990mm vs 1935mm vs 1950mm
Wheelbase: 3210mm vs 2900mm vs 3000mm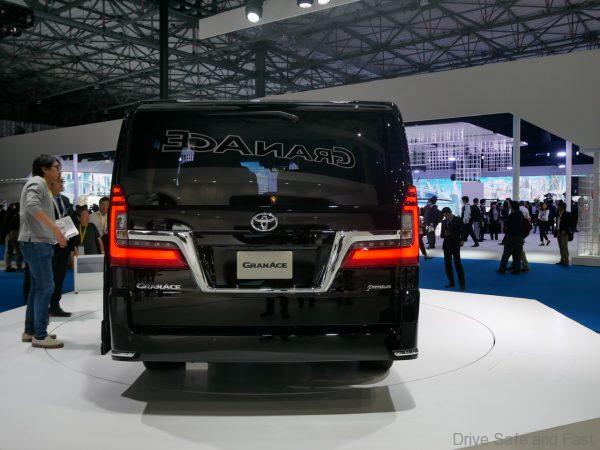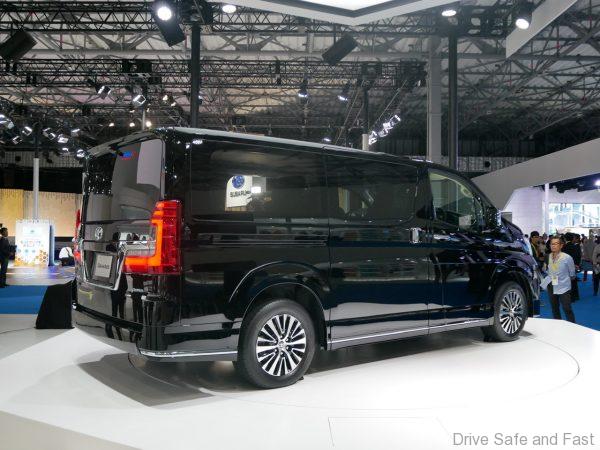 Two original configurations are available from the factory: 6 seater, or 8 seater.
And this is what the cabin looks like:
Essentially the same layout as the new HiAce, but with better materials and a few changes to mouldings and trim pieces.
Toyota Auto Body Concepts
What might really interest you are the concept interior layouts imagined by Toyota Auto Body. The first is a 'Resort Tourer' aimed at invoking a luxurious, spacious feel for its 6 occupants.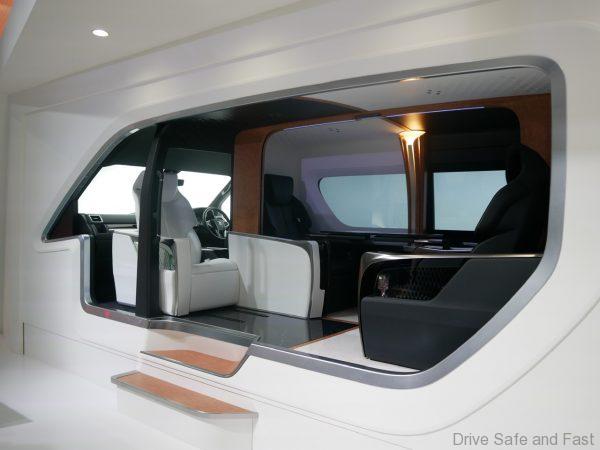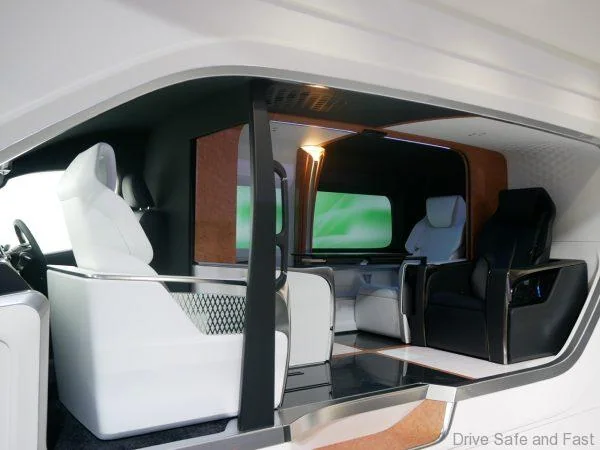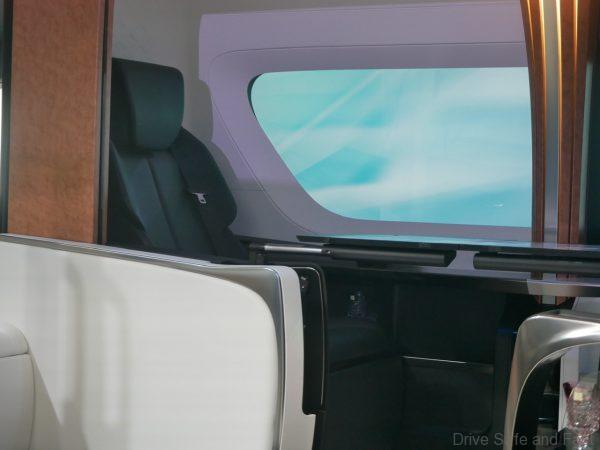 The second is a more futuristic, more functional 8-seater 'Business Liner' Concept, aimed giving a futuristic business class feel.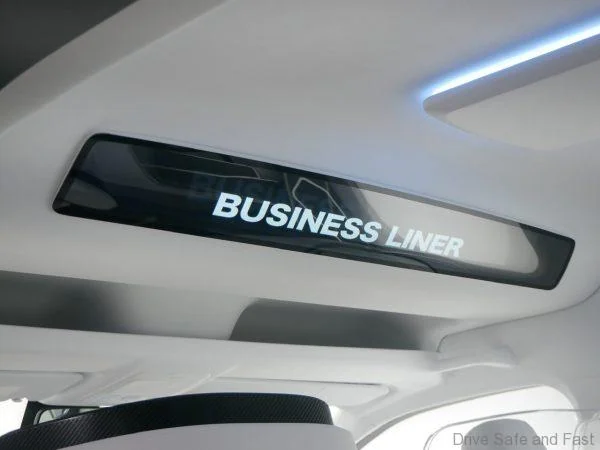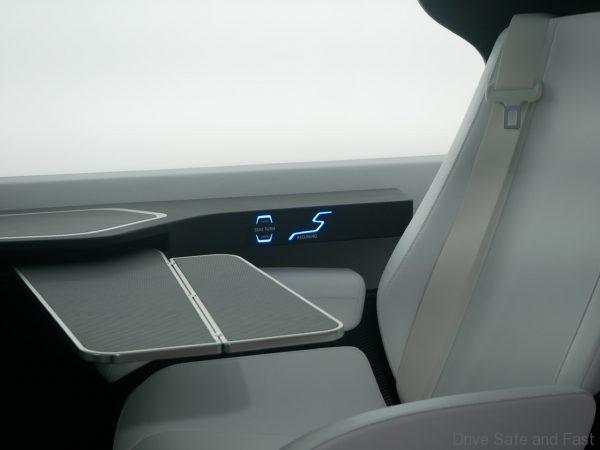 Wrong Fuel Type, Wrong Engine for Malaysia
The problem with bringing the GranAce to Malaysia is that it uses a 2.8L Clean Diesel motor from Toyota. Most Malaysians are averse to buying diesels still, and while companies like Kia and Hyundai have made a case for these oil burners, the petrol-powered Alphards and Vellfires are still more popular vehicles.
The 1GD engine used in the GranAce is similar to the one found in the new 2.8L Hilux. It also comes in gray market vehicles like the Land Cruiser Prado.
Here's more from the press release to feed your fascination with this new Toyota Granace.
Press Release
Exterior style that realizes "overwhelming presence and luxury"
The large radiator grille embellished with metallic accents flows seamlessly into the headlamps, which project in vertical and horizontal directions, realizing a gorgeous and bold face. The distinctive LED daytime running lamps*6 pierce the headlamps, and together with the projective twin-lens LED headlamps that flow into the decorative chrome frame, express sophistication suitable for luxury cars.
"High quality" and "gorgeous" cockpit space
The black-infused instrument panel creates a luxurious atmosphere, featuring metallic accents on the air-conditioner outlets and wood-grain embellishment in front of the front passenger seat. The meter hood is wrapped in leather and genuine stitching further lends an air of quality.
High-quality space with hospitality in mind leverages spaciousness
In addition to the three-row six-seater, a four-row eight-seater is also available to meet the wide ranging needs of users.
The four seats comprising the second and third rows feature leather captain seats designed for complete relaxation provide a high-quality interior space. In addition to comfortable seating, the new model is equipped with a long slide mechanism and an ottoman mechanism in and other amenities that enhance convenience and comfort.
Wood grain decorations flow from the back of the front seats toward the side trim as if to wrap rear seat passengers in comfort. The LED side color illumination is gently lit, further expressing an elegant and calm quality.
Sophisticated high-quality performance
Adopted front-wheel drive layout. Equipped with a 1GD 2.8-liter clean diesel engine and a six-speed automatic transmission, achieving smooth and torque-strong driving from low speeds.
The newly developed trailing-link rigid-axle suspension is used for the rear suspension. The high rigidity body, including the adoption of a ring-shaped frame, achieves a luxurious, comfortable ride with stable handling.
Thorough vibration and sound insulation measures provide a serene quietness suitable for luxury wagons in various road environments.
Enhanced advanced equipment
Comes standard with the latest version of Toyota Safety Sense, featuring improved sensing functions that make use of the pre-collision safety system that detects pedestrians during the day and at night, as well as cyclists during the day.
Fully equipped with safety equipment for safety and peace of mind such as Intelligent Clearance Sonar with Parking Support Brakes (Stationary Objects) that helps reduce and/or mitigate damage from collisions during low-speed driving in parking lots, etc.
Equipped with advanced Display Audio (DA). The smartphone linkage function*7including SDL*8 allows customers to connect with smartphones and operate map applications and music via touch screen display.