Cars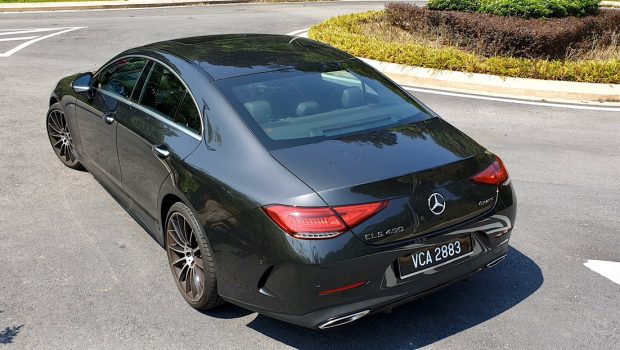 Published on October 1st, 2019 | by Subhash Nair
0
CLS 450: What Benz got Right and What they got Wrong
I don't think I've ever been quite as excited to drive a Benz than this. The 3rd generation Mercedes-Benz CLS has been on my radar since it was first announced. My expectations were very high. To most Malaysians, the CLS is a Mercedes model that probably doesn't fit into their picture of the brand. Most know the C-, E-, and S-Class, but the CLS? That simply hasn't registered yet despite being around for 15 years now. But it's a rather meaningful nameplate in recent Benz history. It brought about the precursor to the modern Mercedes-Benz design language – the whole 'coupefication of everything' first began with the 2004 CLS and now pervades just about every vehicle produced by the brand.
But this particular 3rd generation CLS is particularly interesting because:
While the 2nd generation CLS was not a complete flop, it didn't have the impact of the original and failed to sell as well. While looks are subjective, it never really attained the iconic status of the first car. The 3rd generation presents an opportunity for Mercedes-Benz to redeem the CLS name with their new Sensual Purity design language
The 3rd generation CLS was one of the first (if not the very first) Mercedes-Benz to feature an inline 6 engine in many, many years. Daimler retired their inline 6 engines in favour of V6 engines around the time of the Daimler Chrysler merger. But the new inline 6 engine also comes with 'mild hybrid' electrification. We'll talk about this more later.
The new CLS comes at a time where Mercedes-Benz Malaysia has a huge amount of control over their portfolio. The 1st generation models in the country were larger sold via the grey market via parallel importers. Since then the brand has been expanding their range to include as many models and variants as possible. Did they get it right this time?
Well let's explore each of these elements.
First off, globally, the 3rd generation seems to be doing pretty well. Over 10000 units were sold in its first year alone in the US and EU, where both its predecessors sold about 6000 units in each of their first years. So objectively I think the impact of the 3rd generation CLS is there – the market is responding to it positively.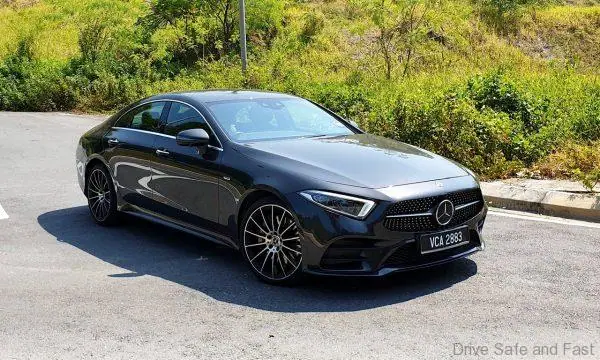 Subjectively too I think it's pretty significant car. Mercedes-Benz are in the midst of transitioning their portfolio to a new 'Sensual Purity' design language. We see this new look on the A-Class and GLE, but none of the sedans have yet to be revealed with this evolution of design. So the CLS is the closest one can come to owning a next-gen-looking Benz today.

Of course, the CLS is an expensive product even by Benz standards. It was never meant to hit larger volumes, so it really is poised to do best early in its release cycle, before the S, C, and E-Classes all get their full model changes. So even if the sales numbers aren't huge, I think the impact is there, especially when you think about it this way:
Sensual Purity (this new Benz design language) exists on this new model CLS. The car that's closest to it in terms of size is the E-Class. The E-Class will only go through a facelift NOT a full model change, which means Sensual Purity will be grafted onto the existing sheet metal and lines of the car. Meaning the CLS will probably look as good and unique as it does today as it will in 3 years.
Second element: new powertrain.
This, I have to say was my favourite element of the new CLS. The M256 3-litre inline 6 engine is just as whole hearted, efficient and beautiful sounding as I imagined it would be. I didn't think there was a perfect amount of power to have in a car until I got into the CLS 450. That amount is 367hp and 500Nm of torque. It's enough to bring you joy, but not enough to scare your pants off. I'm looking at you, AMG 63 cars. The 9G Tronic transmission is still not my favourite in class – the 8-speed ZF still feels better in every way (smoothness, shift time, prediction of up/down shifts), but this isn't too far off.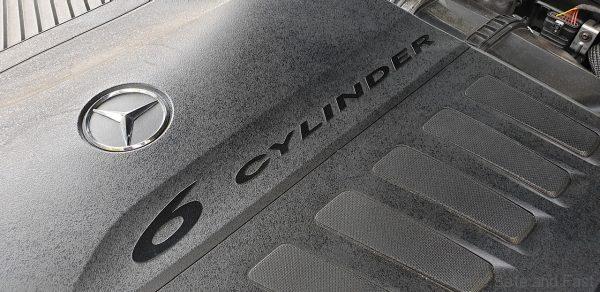 I mentioned the mild hybrid element in this equation, and yes it's there a 48 volt element here. Without getting technical, when you leave it in Comfort mode, the system helps you save fuel by cutting the power to the engine a second or two before coming to a complete stop. It also uses an electric motor to help the car accelerate a little for better fuel efficiency. There's a little EQ Boost function too, which essentially takes that electric acceleration and uses it for naughy acceleration rather than good-fuel saving acceleration, if you catch my drift.
But I think the system is most interesting when in ECO mode. Why? Because you can cruise on the PLUS highway at 110km/h with the engine turned off.  THAT's why.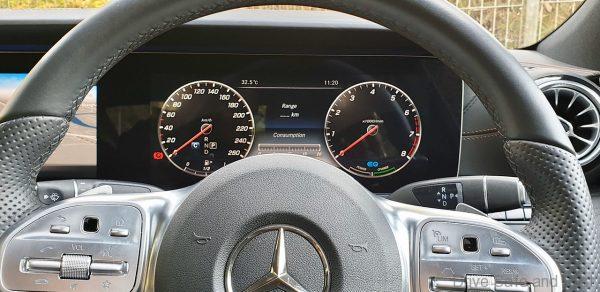 I mean, it's scary, but it's very cool.
The only element of performance which I felt they needed to improve is the suspension. The CLS 450 was great on the highway, but utterly bad at handling rough roads or even modest speed bumps. It would often bottom out completely. I mean, I get there's a sporty element to this car, but when your main rival, the BMW 6 GT manages to be so beautifully sprung, one can't help but think the mark was missed here.
And with that, let's talk about our final point: Mercedes-Benz Malaysia's role in the bringing the 3rd generation CLS here.
The CLS 450 Edition 1 comes with a Multibeam LED headlights, AMG Line exterior, the Night package, black 20" AMG Multi-Spoke Alloy wheels and lowered suspension.
And here's where I think they could have packaged it a little better.
The lowered suspension, while still comfortable, doesn't work well on most Malaysian roads.
And even with the AMG aesthetics, I don't think the CLS 450 has the sporty, youthful image that it's trying to project. This is a big car, aimed at filling the gap between the E- and S-Class… I think it ought to have embraced this image wholeheartedly. There are plenty of older men looking for something that work as a comfy limo for weekdays and a fun little sports tourer on weekends. Dressing it down while retaining that powertrain may have been the better option.
I also don't think the Edition 1 badging does this beautiful design any favours. They look really garrish on the otherwise sombre looking wood trim. You might pull this off on a youthful A-Class or AMG model, but a CLS 450? Bit of a miss.
So that's a 2 out of 3 for me. Great overall package, great to drive in most regards, but not focused enough to fill its niche properly.
Mercedes-Benz CLS 450 Specifications
Engine: Inline-6, 32-Valve, 48V
Capacity: 2,999cc
Gearbox: 9-speed Conventional Automatic
Max power: 367hp @ 5500rpm
Max torque: 500Nm @ 1600rpm
Top Speed: 250km/h
0-100 km/h: 4.8 seconds
Price: RM698,888