Cars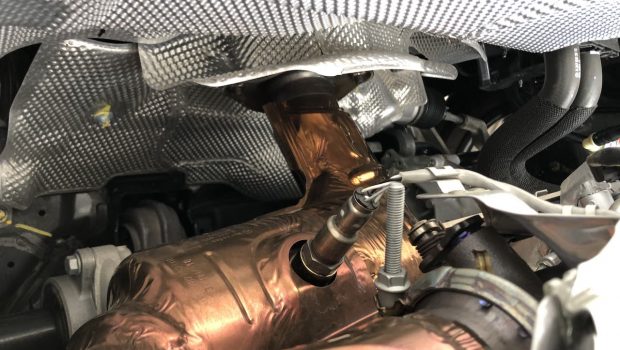 Published on November 27th, 2019 | by Daniel Sherman Fernandez
0
Do you know what car engine this is?
You will surprised to find out from which car and who developed it.
You probably did not know this. Mercedes-Benz and Renault have been working together for some years now in various areas. Plus, a few years ago they decided to further strengthened ties via the joint development of two new four-cylinder petrol engines. This gave birth to the M282 petrol engine.
The idea behind the M282 petrol engine was to have a small capacity petrol engine to to be used by both Renault and Mercedes-Benz to achieve the needed low emissions ratings that European nations are insisting from all car manufacturers.
Available at market launch, the new entry level 1332cc M282 engine sits in the latest A-Class 200 and also this latest version of the Mercedes A-Class sedan which we have shared pictures here (previously known as the CLA 200)
This compact efficient engine produces an impressive 163ps and has cylinder shut-off when needed. It works with a 7G-DCT transmission. This means that, when compared to the previous 1.6-liter powerplant that was in the older A-Class, the output per liter of the all-aluminum engine has been increased by 25%.
The Mercedes-Benz engine is the brand's first four-cylinder to feature cylinder shut-off. In the partial load range between 1250rpm and 3800rpm, and depending on the power requirement, the intake and exhaust valves of the second and third cylinder are closed by valve clearance adjustment.
The M282 also includes a turbocharger with an electronically controlled wastegate meaning that thanks to flexible charge pressure control, it is also possible to set an optimum charge pressure under partial-load conditions.
The M282 is produced at the Kölleda plant in Thuringia, Germany, and Renault supplies the components of the long block engine.
The result of four years of studies, the new-generation powerplant required over 40,000 hours on the engine test bench and in simulations and underwent 300,000 km of validation testing in extreme conditions (extreme heat, extreme cold, drought and high humidity).
Mercedes-Benz A200 Sedan 1.3 (A)
Engine: 4-cylinder inline 16v turbocharged
Capacity: 1332cc
Transmission: 7G-speed DCT automatic
Max Power: 163bhp at 5500rpm
Max Torque: 250Nm at 1620rpm
0-100km/h: 8.0 seconds
Top speed: 225km/h
Price: RM229,888.00
Fuel Consumption: 17.9km/L