Automotive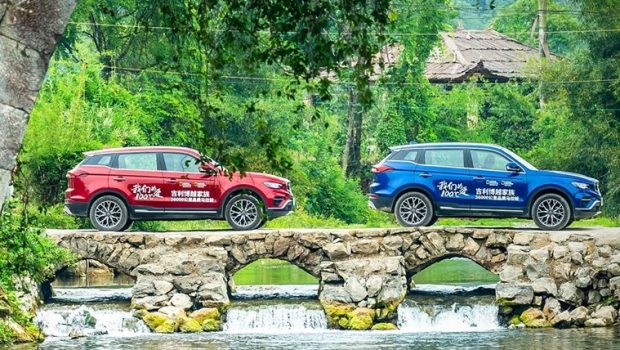 Published on December 12th, 2019 | by Daniel Sherman Fernandez
0
Proton X70 local assembly starts tomorrow
How much will this revised model sell for?
In June this year (2019) Malaysian national carmaker Proton begun local assembly trials of its very popular Proton X70 Sports Utility Vehicle (SUV) at its manufacturing plant in Tanjung Malim. The Proton X70 is a SUV jointly manufactured with China's Geely and will be assembled at Proton's new RM1.2 billion (USD 290 million dollars) assembly plant starting tomorrow.
Improved Sales
In recent months Proton had seen its sales jump from the fourth place on the Malaysian market to an impressive second place during the fourth quarter of this year, attributing this to the introduction of the X70, the revised Persona, the revised Saga and the revised Exora with its advanced features to the Malaysian automotive market.
Proton's partnership with Geely had proven to be a shining example of cooperation between both countries and Geely will use Malaysia as a gateway to the Association of Southeast Asian Nations (ASEAN) with its population of 650 plus million.
Ownership
Geely acquired 49.9 percent of Proton from Malaysia's leading conglomerate DRB-HICOM that owned 100 percent of Proton in 2017. The X70 was the first product of the partnership and has been a hit in the Malaysian market after being launched in December 2018.
Joint Ventures
Proton Edar Sdn Bhd is working with Altel Communications Sdn Bhd and eCarX (Hubei) Technology Co. Ltd, China to develop digital technology and car connectivity systems for the new generation of Proton vehicles which starts with this locally assembled Proton X70.
It was also reported in June 2019 that Proton had secured a loan of RM1.88 billion ringgit (USD445 million) from China Construction Bank, a state-owned Chinese bank, to support its expansion in Southeast Asia and this could well spur the expansion of Proton into ASEAN in 2020.
CKD Prices
So, the big question on everyone's mind for tomorrow is the new price for the local assembled Proton X70 (which might be the revised Geely Bo Yue Sport). The biggest and most obvious difference between CBU (fully imported) and CKD (local assembled) units is always the selling price.
The 20% difference in import duty will make a significant difference in your budget. On average, you can expect to save up to RM5,000 to RM10,000 on a CKD model.
The import duty structure is deliberately kept in such a manner because CBU does not create as much revenue and employment opportunities for Malaysians.
CKD vehicles require technology, infrastructure and labour investment that generates business and employment opportunities in our country. This is why the Ministry Of International Trade And Industry (MITI) always encourages all car brands to do CKD where permitting as local assembly (CKD) can only be done when sales volumes are good.