Automotive
Published on January 30th, 2020 | by Daniel Sherman Fernandez
0
Fourteen new cars we are waiting to test drive this 2020
14 cars for now…..more are on the way.
WE are already counting the days when we will get to test drive some of the new and exciting cars that are destined for Malaysian showrooms this 2020. Starting this February, the new car launches will start and it will be another exciting year for sure.
The first of many new cars coming to Malaysia will be the new Jeep range under a new brand owner. The new Jeep showroom doors are already open but the pricing is yet to be confirmed and so our test drive is pending.
Next will be the Mazda CX-30 Crossover which made a big impact at the recent Tokyo Motor Show. We managed to get 45 minutes with the base petrol version a week ago at its drive launch. Now we are waiting for a full test drive weekend to get to know this crossover better.
Hyundai Sime Darby right before 2019 came to end released in Malaysia their hot hatch i30 'N' and this we want to get a behind the wheel taste at the soonest.
Next is the revised and re-engineered Proton X70 SUV from Tanjung Malim factory. Yes, the local assembled Proton X70 gets a new engine and gearbox and possibly also revised suspension settings.
Then there is the Mitsubishi Xpander which is already being tested for local assembly. This new people carrier is set to shake up the below RM100k segment when it arrives.
From Toyota we are waiting to get behind the wheel of the hybrid powered Corolla Altis. Already spotted at the UMW Toyota headquarters car park, this could be a best seller if the price is right.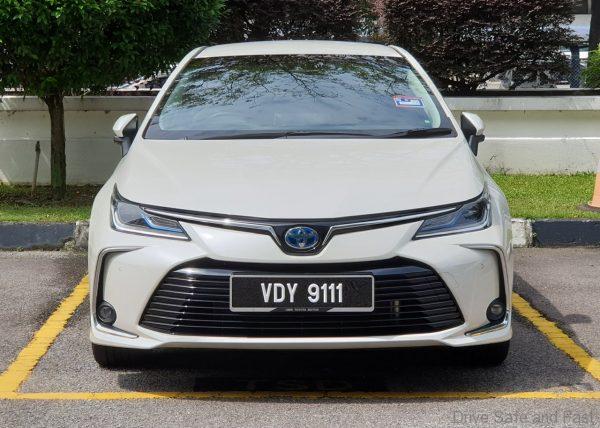 Then there is the new BMW 3 Series plug-in hybrid which promises more EV range and better dynamics again. Yes, the 3 Series has always been a fun driving machine.
Lets not forget the much talked about BMW 2 Series Gran Coupe. Compact, powerful and agile, this is rumored to be the reborn BMW E30 with added flair.
Hyundai has released a new Sonata sedan and it comes with a new engine that is said to be entertaining.
The all new Land Rover Defender will no longer be a farmer's car in Malaysia as its selling price will be almost double or more from the retired last model Defender and we want to see how far forward engineers at Land Rover have taken this car.
At the last Kuala Lumpur International Motor Show, Perodua showed a concept hot hatch based on the popular Myvi. This is a car we want to take for a spin to see of it can challenge the rivals from Europe and Japan.
For 'fast in your pants excitement' we want to test drive the 2020 Mini John Cooper Works GP which is slated for a Malaysian arrival very soon.
Local Nissan brand guardian, Edaran Tan Chong Motor have been quiet about the arrival of the 2020 Almera. This well priced family sedan is what middle class Malaysians will be looking at if a sedan is on their mind and we want to see how far better this latest version will be against its retiring sibling.
There are strong rumors (we started them) that the Toyota RAV4 is coming to Malaysia and we are eager to drive this long forgotten name plate. A hybrid is expected together with a high specification petrol version.
Do not worry, there are plenty more new cars, MPV's sports tourers, crossovers and pickup trucks planned for 2020 but we are just sharing with you the ones that have tickled our interest so far.