Automotive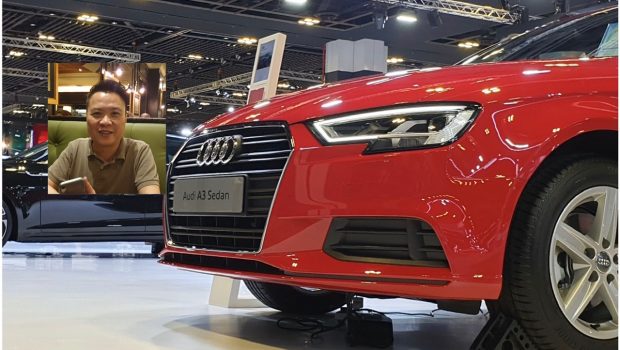 Published on January 27th, 2020 | by Subhash Nair
0
Theophilus Talks About How Some Premium Brands Are Slacking
During my interview with automotive rendering artist, Theophilus Chin, we ended up talking about a very exciting part of the market: the premium segment. I decided to isolate this part of the interview and share it as a separate post, so here it is.
I would consider the core of premium brands to be Mercedes-Benz, BMW, Audi, Lexus and Volvo. There are others, but they're either too niche or they are behind in terms of tech or perceived quality. Of these core brands, which are stumbling behind and which are breaking the mould.
Audi
Audi is stumbling a little. If you observe the plastics in a car like the A1, it doesn't feel that much better than the interior of the current Volkswagen Polo.
In terms of styling, they've become too fussy and complicated with their lines. The pre-facelift A4 is bland, but it's elegant. The facelifted model it's a substantial update. The front fenders, side doors and rear fenders have all been restamped. Even the bonnet. The problem with them is that they've boxed themselves into this typical silhoutte of the A-B-C-D pillar. After all these years, they've run out of ideas on how to do it.
When it comes to their crossovers, the Q3 is alright, but the rest of them are really not very good looking.
Here in Singapore, a lot of customers don't really care about their cars. Most just NEED a new car every 10 years, so they tend to just buy whichever has the best value. Audi tends to have similar brand value to Mercedes-Benz and BMW but they undercut those two brands in terms of pricing. The result is you sometimes have lower tier Audi models with basic specs that make it look a lot 'cheaper'.
Lexus
Lexus still has this stigma because it's a Japanese brand and related to Toyota. But the reality is Lexus compared to Toyota is better than what Audi is compared to Volkswagen.
The only problem with Lexus is that they are in the midst of transitioning from RWD to FWD models, though the latest LS is still RWD. Also, when you look at Toyota models like the Century and Crown, at least those have character. Lexus are trying hard to create an identity for their brand and enhance the character for each model, but it's still not proven that they can achieve it yet.
You can also see that Lexus does impart a lot of Japanese craftsmanship in the interior.
The problem is that what is understood to be luxurious in Japan may not translate as luxury in other markets. Lexus never set out to be super luxurious, they only wanted to exceed engineering benchmarks. Comfortable, well-built, minimalist, user-friendly, consistency in build quality. That's how a typical Lexus is put together. They put a lot of emphasis on driver-machine interface.
Volvo
On the other hand, I find it quite daring for Volvo to jump straight to a touch-screen interface. Volvo is all about safety and they want to ensure the drivers are concentrating on driving. So, that was drastic. Other brands still retain a separate input controller that's intuitive enough to not require sight to use.
Why put a touchscreen in there and then insist on a top speed of 180km/h for safety reasons?
But in terms of design, Volvo are better than Audi and Mercedes-Benz at creating differences between their models.