Automotive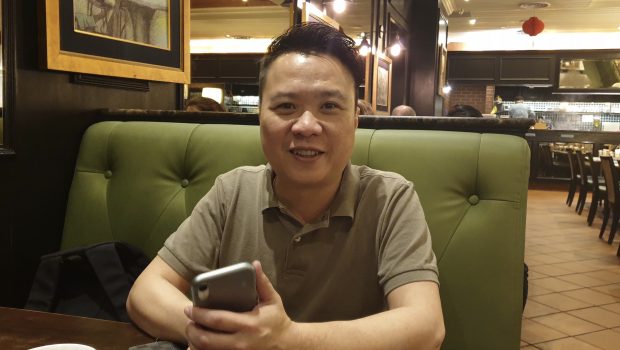 Published on January 21st, 2020 | by Subhash Nair
0
Theophilus Chin Shares His Thoughts on Rendering and Auto Design
Most car enthusiasts in the region are familiar with Singapore-based Malaysian Theophilus Chin and his automotive renderings. His work ranges from morphing body styles to retro-modern takes on familiar nameplates. From predicting facelifts to localisation of vehicles. We've been lucky enough to meet the man himself on a few occasions. At this month's Singapore Motor Show, we thought we'd have a sit down and a serious interview to learn more about him and how he felt about automotive design.
How did you start?
I started in 1998, during my 2nd year of college. It was either a Mazda 3 or the first BMW 1-Series. It wasn't anything fancy. I noticed my friends were studying graphic design and were using photoshop. I learnt at the time that the internet had a wide selection of wallpapers of cars that I could download. This was during the dial-up era.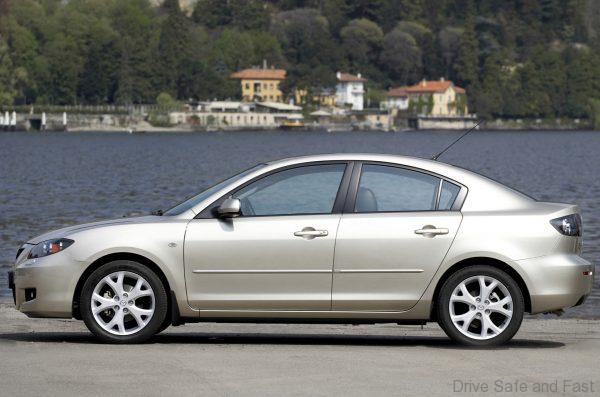 It was very basic rendering. I think the Mazda was turned into a coupe. It was just the side profile photo. Removing the rear doors, lengthening the front door, lowering the roof line to make it more coupe-like in proportion.
What kind of hardware do you prefer when rendering?
I still use a mouse, a wired optical mouse. I think it may be an illusion but it seems to be more sensitive to my inputs. I have no preference, but it's definitely getting harder to find cabled mice nowadays. I don't use the single-click Mac mouse, I use standard mice with right click functions, which are compatible with Macs, thankfully.
If you could monetise your skills and do this full-time, would you make the jump?
It's good enough to give me additional income, but not enough for a full-time job from what I've experienced so far. I have been engaged to render something that I had no interest in rendering. Rendering is a passion of mine that I do in my free time. If I did this full time, I would have to take on a lot of jobs that I don't particularly agree with and it would add a lot of pressure and stress. Funnily enough, most of the jobs I do take nowadays are the kinds I want to do. In fact, those who engage me are quite aware of what sorts of renders I'm more comfortable with. They rarely ask me do souped up, riced up cars.
What else, besides souped up, riced up cars do you dislike rendering?
Sports cars and hypercars. For me, I'm more into simple shapes. Nowadays, all of these hypercars are getting too complicated. Cars that are too complicated in their surfacing and very flamboyant, I can't do that. Porsche is still alright. Whenever they launch a new 911, I can more or less put a previous generation targa or convertible top on it, no problem.
Design trends that need to stop.
Small wheels. Some cars are designed with simple flaws like that a lot of people will try to correct it with putting larger wheels with lower profile tyres, which is wrong! Because the end result is the gap between the wheel arch and the tyre is the same. If you're going to fix that problem cosmetically, you need bigger rims and bigger tyres too. You might even need to lower the car a little.
I also think car manufacturers need to keep things simple. It doesn't cost a lot. Remove wiper washer nozzles from the bonnet and place them in hidden locations. Make the wipers less visible, push it lower down and out of view. The same goes for the rear wiper. Don't mount the rear wiper on the body, but on the window itself. Use fin antennas, grab handles, wing mirror mounted signal lights. Be more subtle with chrome and with side skirts on budget models. Rain visors on cars also ruin the car aesthetically, so don't bother including them on official photos. The B-pillars should always be black to make the Daylight Opening (DLO) look like one piece.
Are things better than ever in terms of budget car design, or are they sacrificing something?
For South East Asia, maybe. But they have also been listening to users. Which is why Nissan did the right thing with the new Almera. So, yes these new cars look better, but there's very little they can do to the architecture of the interior. There's no improvement to the materials used. I believe the tactile feel of buttons and switches is the easiest way brands can improve the perceived quality of their budget cars. I always believe that you don't need to have fancy materials or soft touch points everywhere to achieve quality interior. Look at European commercial vehicles. There's nothing special about the interior, its all hard grey and black plastics. But they pay attention not to have exposed nuts or screws, construction of the interior is good, the colour of the interior is uniform.
Which decade produced the best looking cars?
The 2000s, I guess. Because in the last 20 years, nothing much has changed. Cars from the 2000s can still look relatively modern today, except for the 1-box hatchback design.
From the 2000s, what are the most influential car designs?
I think the Mercedes-Benz CLS. Personally I don't believe in the term 4-door coupe. But it's a very sleek design. And then you have the Alfa Romeo 159. You have to also give credit to the Nissan Murano. They made an SUV look sporty and sleek before many other brands could. But then again, look where the Murano is now.
What are your own favourite designs?
BMW E30, sedan and wagon. Lancia Delta. Fiat Tipo.
******
We extracted a portion of the interview about premium car brands for a separate article and will publish it at a later date. Here are some of the times we've featured Theophilus' work on this site: