Automotive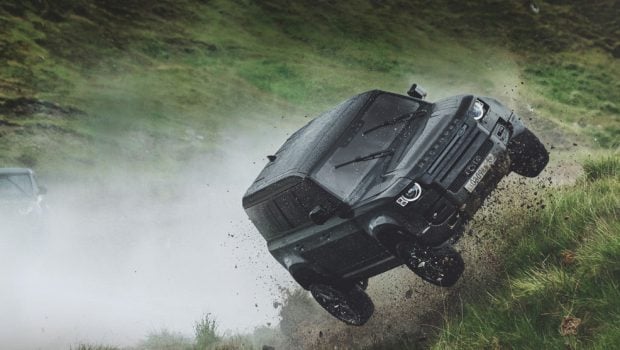 Published on February 19th, 2020 | by Daniel Sherman Fernandez
0
Defender 2020 trashed in No Time To Die Bond movie
James Bond is back and in this latest movie the all new Land Rover Defender 2020 makes it movie debut as a vehicles that is 'trashed' and 'tossed' around in a spectacular chase scene that looks more like an advertisement to prove the ruggedness of the all new Defender since it has been judged by many as being too soft looking when compared to its iconic sibling, the original Defender.
There is also a new TV commercial which shows footage that is taken from the movie, including a spectacular 30-meter jump with three Defenders at the same time! The follow-up sequence was made under the guidance of stunt coordinator Lee Morrison, who worked alongside Oscar winner Chris Corbould, special effects supervisor and action vehicle.
Land Rover says that a total of 10 Defender copies were used for filming, including copy no. 7 product still in the last century – VIN 007. All the machines participating in the tricks did not receive any changes to the structure of the body, except for a protective cage inside.
The British manufacturer also mentions that since the release of the new Defender in September 2019 , Land Rover has had an unprecedented interest in the demand for the new model, one that goes beyond the offer! However, the first proud owners will receive their keys already in the spring of 2020.
The Land Rover design team worked closely with Chris Corbould on the specifications of the cars used in the film. The Defender vehicles used in No Time To Die were the first copies of a new generation that left the production line of the factory in Nitra, Slovakia and are based on the Defender 110 X model Santorini Black, with several dark elements, 20-inch wheels. inches with dark finish and professional off-road tires.
This year's film also features some of the most prestigious Land Rover vehicles. Along with the 10 "Defenders", in No Time To Die you will see a new Range Rover Sport SVR , a Land Rover Series III and a Range Rover Classic.