Automotive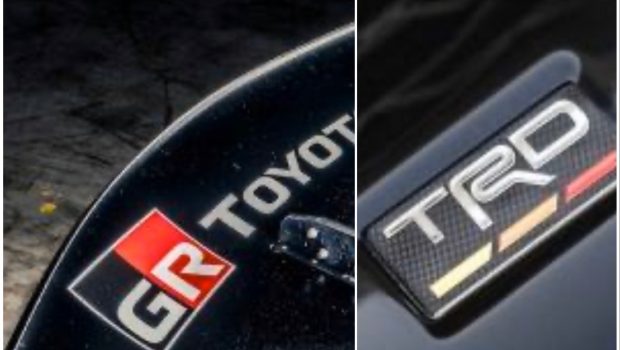 Published on February 11th, 2020 | by Subhash Nair
0
How is Gazoo Racing Different from Toyota Racing Development?
You may have noticed more and more "Gazoo Racing" or "GR" branding on Toyota's sportier models and activities in recent years. Truth be told, Gazoo Racing is a relatively new brand. It was only in 2015 when Toyota decided to unify all Toyota Racing, Lexus Racing and other related racing activities under the Gazoo Racing banner. Before this, the three entities were all entered under separate banners, with Gazoo Racing only bursting onto the scene in 2007 at the 24 Hours Nürburgring event.
As for the name itself, well, here's how Toyota themselves explain it:
Today, "GAZOO" refers to the word "Garage", a very intimate place where people work together to improve the smallest details, with the aim of delivering ever-better cars and services for each customer, in each garage. As such, the name embodies the spirit that drives TOYOTA GAZOO Racing.
But the origin of the name goes back nearly twenty years to the creation of GAZOO.com, a website gathering images of the vehicles on stock at each of the dealerships. Its name, "GAZOO", was derived from the Japanese word "gazo" which means image or photo. Although the use of imagery on website is commonplace today, it was revolutionary for the automotive industry in Japan in the mid-1990s when internet technology was at its infancy. GAZOO.com offered consumers a wide choice of products, allowing them to find the best deal available, and this is where the philosophy of providing ever-better cars to the Toyota customer originates.
What about TRD?
Toyota Racing Development (TRD), on the other hand, is probably a name most of you are familiar with. UMW Toyota Malaysia have been offering high-spec models like the Hilux and Vios in "TRD Sportivo" bodykits in the past. Toyota Racing Development has been around for decades and decades, but since Gazoo Racing became the focus of Toyota's motorsport activities, TRD branding has certainly fallen by the wayside
But that doesn't mean TRD has been cut off. In a recent interview with Automobile Magazine, Group Vice President of Marketing of Toyota Group said that both TRD and GR could co-exist, at least in North America. He said that TRD products and vehicles were still popular among American consumers who were shopping for trucks.
While non-truck models don't quite see the same amount of love from TRD (particularly outside the North American market), Toyota has no official stance as to the future of TRD. TRD still works on refining and upping the performance of existing standard Toyota models. Gazoo Racing, on the other hand, is tasked with creating performance vehicles that roll right out of the factory with Toyota GR branding. Examples include the latest GR Yaris and GR Supra models.