Automotive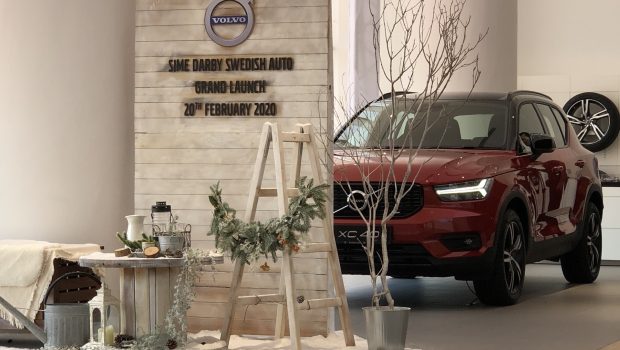 Published on February 20th, 2020 | by Daniel Sherman Fernandez
0
Volvo Has A New Dealer & Its Sime Darby Swedish Auto
The Volvo Cars expansion continues and this time we have established automotive group, Sime Darby taking on this premium car brand under their automotive umbrella. Volvo Cars currently is the fastest growing premium automotive brand in the country.
Swedish automaker Volvo Car Malaysia and its local partner, Sime Darby Swedish Auto this morning established a strong partnership with the official opening of its Volvo 3S (Sales, Services & Spare Parts) Centre at Sime Darby Motors City in Ara Damansara.
The Volvo 3S centre is expected to build on the Swedish automakers efforts to deliver the brand's vision to the market and bolster customer confidence as Volvo Car Malaysia grows from strength to strength.
Nalin Jain, Managing Director of Volvo Car Malaysia said that having ensured a solid footprint on Malaysian soil since 1966, the Swedish automaker has been continuously looking to expand its presence nationwide with a like-minded partner.
"Building off our accomplishments in 2018 and further growth in 2019, Volvo is set to have a great 2020. The partnership we have with premium dealers such as Sime Darby Swedish Auto is the key to expanding the Volvo brand's Swedish-inspired ideals and heritage especially within regard to its retail experience, new car sales and customer service improvement. There is an amazing potential",
said Nalin.
The new 4-storey state-of-the-art Volvo 3S was built in adherence to Volvo Car's retail standard – the Volvo Retail Experience (VRE). It is also the first 3S Centre to be equipped with a VR Studio (Virtual Reality Studio) and a "Reception at the Counter" bay.
The 3S Centre was designed to deliver a contemporary luxury experience featuring a showroom at the ground floor to display the brand's premium marques and service centre which is complete with a car detailing area spread across the second and third floors. A wheel alignment and balancing zone meanwhile is located on the fourth floor.
Andrew Basham, Managing Director of Sime Darby Motors, the Motors' Division of Sime Darby Berhad said "From the start of our relationship with Volvo Cars Malaysia, it was imperative that we focus on delivering peak customer satisfaction and this is reflected in the many offerings at our
3S centre".
A highly skilled after-sales team comprising of 8 personnel will manage 8 repair and service bays of which two are specifically designated as "Reception at the Counter" bay. 
Sime Darby Swedish Auto also has 2 very experienced hybrid and battery technicians to look after their Plug-In hybrid customers and they are ready for the RECHARGE lineup to arrive.
Speaking to the dealer principal, Jeremy Cheong we were informed that there has already been a number of customers driving in to look at Volvo's latest offering when they visit Motor City.