Used Cars
Published on March 26th, 2020 | by Daniel Sherman Fernandez
0
Datsun 510 Classic Used Car Review
The Datsun 510 arrived in Tan Chong showrooms around the country sometime in the later part of 1969 and was popular with above average income earners.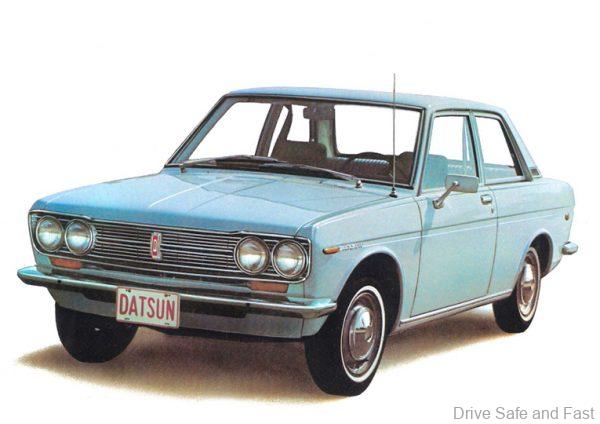 Also known as the Datsun Bluebird, don't ask why, it was a desirable car for the above middle-class wage earner in Malaysia. The Datsun 120Y was the car for the masses.
At the time it was famously known as the poor-man's BMW, and many people believe that the 510's design was inspired by old 70's BMWs the BMW 2002 ti with its round lights and box-shaped body. We thought the same until after some detailed checks with ex-Tan Chong executives that confirmed to us that this car left Datsun' factory in Japan a year before in 1968. The BMW 2002 was launched in 1966.
Under The Hood
The Datsun 510 came originally with the carbureted 1.6L L-Series engine which produced a very interesting 96 horsepower which had fuel fed thru a carburettor. Up front there were disc brakes for stopping in time, a 4-wheel independent suspension that gave good on road dynamics and for the modern drift enthusiasts, a rear wheel drive system. Sold only with a 4-speed manual gearbox that had ratios to please performance drivers from the time, this sedan had all the necessary qualities to be a best seller. One great feature of this Datsun 510 was that it had a 50-50 weight balance. Imagine, even today, many modern sedans cannot claim a 50-50 weight balance and this car came with it in 1968.
Famous Car
Fact, actor Paul Newman started his racing career with this Datsun 510, a two door unit. Production of the Datsun 510 ended and during the time there was even a rally specification unit (see picture below) released in 1969 which sold in very limited numbers. Also, there was a coupe and a station-wagon variant produced.
Issues
Over the years many units of this classic sports sedan have fallen victim to accidents and even worst, rust. Those were the days when cars were sold without adequate rust proofing or none at all. The Datsun 510 has severe rust problems which many Malaysian owners tried to eradicate with after market re-spraying of anti rust and new paint. However like the disease cancer, rust cannot be removed completely.
Most owners who still lovingly take car and treasure their Datsun 510 are forced to take in their cars to a body specialist every 5-10 years for touch up and putty fill up in eroded areas. Interiors tend to wear quite well. Only problem on the inside seems to be plastic fatigue which means some trim parts will start getting brittle and crack in small pieces.
Can Find One?
The Datsun 510 is still a desirable classic Japanese car today and there are a still a small number of well looked after units running around mostly in small towns and villages. There is even an active Datsun 510 car club. Some are still with their original first owner and they will not be too keen to part with them as reliability and ability to fix them are both quick and cheap.
However, if you do find one for sale as we did in a remote part of Senawang in Negeri Sembilan outside of a run down car workshop, the asking price of RM3,000 seemed reasonable enough taking into consideration its engine was still running.
Plagued by rust on nearly every panel of the car, including the roof, the body restoration alone could cost up to RM12,000 and this is before we start looking at the interior work. As a fun rear wheel drive car you can do better than this Datsun 510 at this asking price with cars like the 1982-1983 Toyota Starlet or the 1965 Ford Escort but the Datsun 510 has an iconic character like its sports car relative, the Datsun 240Z. If you have RM25,000 in hand and it is not needed anytime soon then you are ready to start this project.