Cars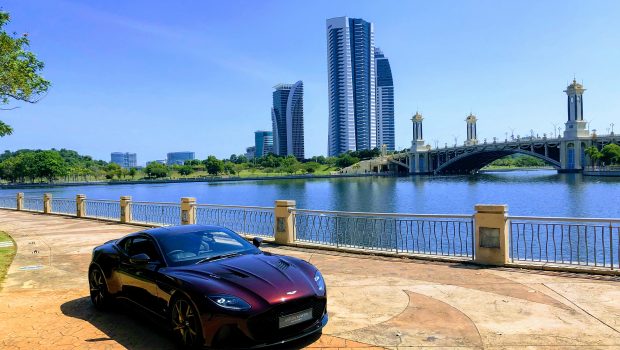 Published on March 13th, 2020 | by Daniel Sherman Fernandez
0
Return of an icon, the Aston Martin DBS
Have you driven one lately? We have!
There are only very few cars in this world that has very high emotional appeal. Yes, almost every classic Ferrari will be in the list and maybe some modern Ferraris. Lamborghini's come across as being rather flamboyant but not emotional. Bugatti is way too exclusive just like Koenigsegg and Paganni. Porsche has become the everyday and everywhere supercar. So the only real modern emotional supercar next to Ferrari is Aston Martin. Namely the DBS.
PRESS RELEASE: Styled by Aston Martin's in-house designer William Towns, the DBS was a dramatic departure from the DB6 it was conceived to complement as a flagship model for the brand.
Powered from launch by Aston Martin's celebrated Tadek Marek-designed inline-six engine (in both regular and more powerful Vantage specifications) the fastback four-seater DBS was produced alongside the ageing DB6 for three years, until the older car was finally phased out in 1970.
Two years into production, the six-cylinder DBS was joined by the DBS V8, which was powered by Aston Martin's all-new, all-alloy 5.3-litre V8 engine. Featuring distinctive alloy wheels in place of the original car's wire wheels and ventilated disc brakes to cope with the increased performance, DBS V8 was hailed as the world's fastest four-seater production car. In total, just over 1000 DBS examples were built between 1967 and 1972, including both V6 and V8-powered editions.
After a 35-year hiatus the DBS name was revived in 2007, when the all-new DBS was unveiled at the Pebble Beach Concours d'Elegance. A development of the DB9, DBS went on-sale the following year, replacing the first generation Vanquish S.
Featuring more aggressive styling and weight-saving carbon fibre bodywork the new DBS was powered by Aston Martin's 6.0-litre, 510bhp V12 engine. It boasted formidable 190+mph performance, Aston Martin's new Adaptive Damping Suspension and carbon ceramic brakes. Initially launched with a six-speed manual transmission, later versions of DBS were available with a choice of manual or 'Touchtronic 2' automatic transmission. In 2009 Aston Martin introduced DBS Volante – the first open-top DBS ever. Mechanically identical to the Coupe it proved an immediate hit with Aston Martin customers. Production of the second-generation DBS and DBS Volante ceased in 2012.
Adding to the mystique that surrounds the name, both first and second generation DBSs have appeared in James Bond movies: the original being used by George Lazenby in the 1969 film On Her Majesty's Secret Service; DBS in 2006's Casino Royale and 2008's Quantum of Solace alongside Daniel Craig.
Now, with the introduction of the all-new Aston Martin DBS Superleggera, one of Aston Martin's most charismatic and highest performing models is making a welcome return.