Automotive
Published on March 2nd, 2020 | by Subhash Nair
0
Shell Helix Eco is a New Engine Oil for Compact Cars
Budget-oriented cars are the one segment of the auto industry that continues to boom regardless of the state of the economy. Malaysia may be experiencing its slowest growth rate in a decade, but last year both Perodua and Proton experienced exceptional sales numbers. That's probably why Shell Malaysia Trading has launched this new fully-synthetic engine oil called Shell Helix Eco. It comes only in 0W-20 form for now at a price of RM143.50 in Peninsular Malaysia and RM144.20 in East Malaysia per bottle.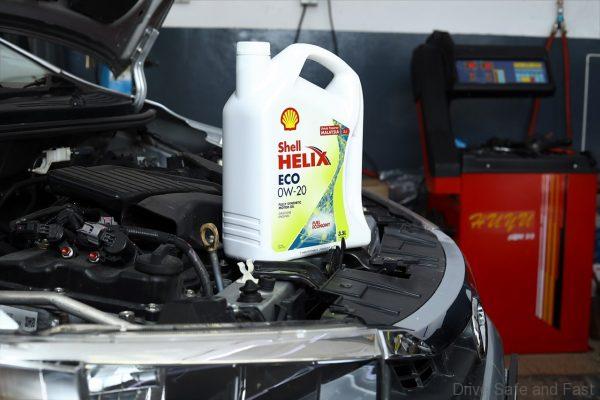 This new budget-oriented motor oil is aimed at delivering the best possible fuel efficiency for compact cars displacing less than 1200cc. That of course means it's aimed right at owners of 1.0L Axia and Bezza drivers. These tend to be the first choice of vehicle for Grab drivers.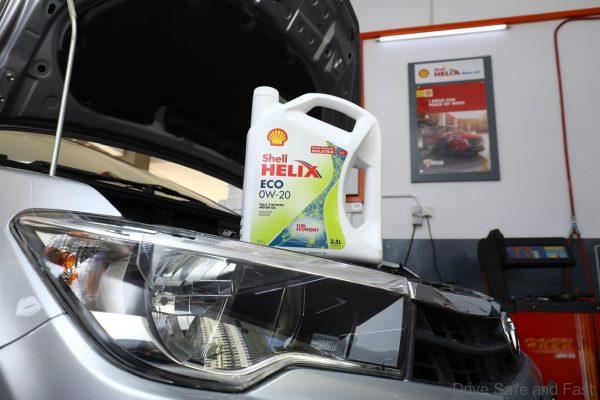 Shell Helix Eco comes in a 3.5-litre bottle. The 1KR engine that's found in the Axia and Bezza takes about 3.1-litres of engine oil if this data is reflective of the variant of that engine that Perodua produces.
Promotions to look for:
Free Sunshade while stocks last
Register with Shell Advantage and Rewards (SHARE) programme and get one free engine oil for every 4 packs purchased
Here's the press release with more information.
PRESS RELEASE
Economic and environmental considerations are key factors in today's consumer purchase decisions, especially among millennials. When it comes to cars, small cars which are more affordable and economical to run, are becoming popular in Malaysia.
In conjunction with this, Shell Malaysia Trading Sdn Bhd has launched its new low-viscosity, fully-synthetic engine oil to cater to the growing number of modern compact cars with engine capacities below 1200 cc, on Malaysian roads.
The new Shell Helix ECO 0W 20 engine oil is specifically developed for small cars, where the engines are often subjected to high stress, stop-start driving conditions in the city. It promises better fuel economy and superior protection for engine parts against wear and friction. It also features a low evaporation formula that always helps keep the engine well lubricated and protected.
Available in a convenient 3.5-litre pack that is ideal for one oil change, the new Shell Helix ECO 0W 20 has recommended retail prices of RM143.50 in Peninsular Malaysia and RM144.20 in Sabah and Sarawak. It is available at authorised Shell Helix workshops nationwide.
In conjunction with its launch in Malaysia, every 3.5-litre pack of genuine 'Untuk Pasaran Malaysia' Shell Helix ECO 0W 20 comes with a free sunshade. This offer is valid from 1 March 2020 while stocks last.
Customers who purchase genuine 'Untuk Pasaran Malaysia' Shell Helix from authorised Shell Helix workshops are entitled to participate in the unique Shell Advantage and Rewards (SHARE) programme (https://share.shell.com/consumer/my). SHARE members are entitled to one pack of FREE Shell Helix engine oil for every four packs purchased from authorised retail outlets.
For information on the new Shell Helix ECO 0W 20 and related terms and conditions for promotions, please visit www.shell.com.my/helix.