Cars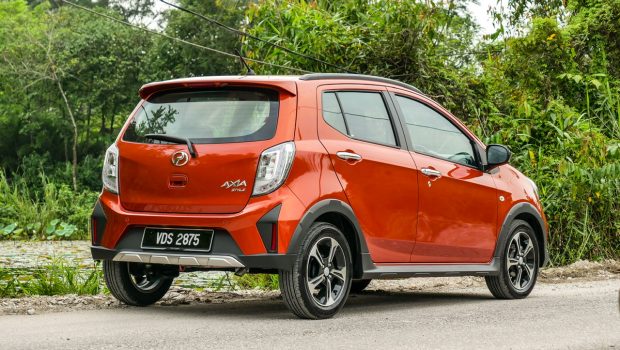 Published on November 19th, 2019 | by Subhash Nair
0
Perodua Axia STYLE Review: I Kind of Love It
Okay, so the Perodua Axia isn't anybody's idea of a dream car. No child in Malaysia has one of these pinned up on a wall or set up as their smartphone wallpaper. But there's something so real and attainable about the car that makes me so excited just thinking about it. And I think it really is the aesthetic package offered in this STYLE variant that's doing that for me, as I have taken the regular Axia and the mildly updated Axia before and not had this reaction.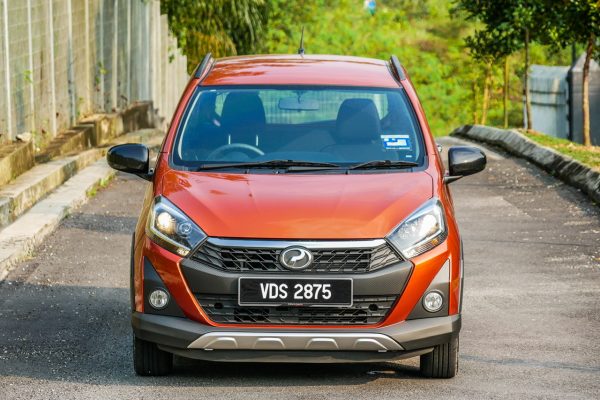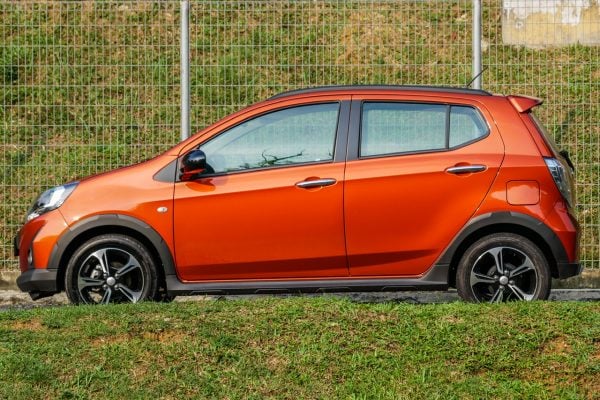 Wait a minute, what's new?
The Perodua Axia has been on sale since 2014. It's an A-segment 5-door hatchback that replaces the Viva and Kancil line of vehicles. Perodua gave the Axia a minor equipment bump in 2017 to keep it exciting for new buyers and then just a couple of months ago, gave the Axia a facelift.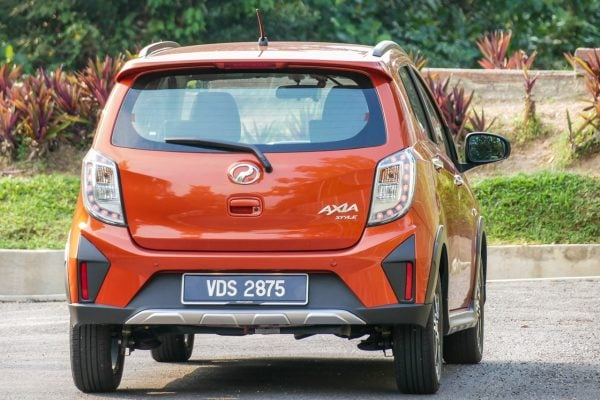 On top of some new design work and equipment bumps, it boils down to the addition of Electronic Stability Control and their Advanced Safety Assist system and the dropping of the manual gearbox from most variants.
But the facelift also brought this peculiar variant: the Axia STYLE. Essentially, what Perodua was offering customers a choice between looks and functionality at the RM39,000 mark. At that price, the Axia SE offers little things like white illumination on the instrument cluster, front corner sensors, solar & security film, side mirror-mounted turn signals. Quite honestly, the STYLE is a much better buy in our eyes, and here's why.
The Axia STYLE's place
Many Malaysians and Millenials, in general, are very image-conscious. The Axia has proven itself over the last 5 years to be a reliable, pleasant little runabout vehicle that doesn't look as small as the Viva or Kancil did. But the Axia never truly escaped its image of being the most affordable new car in Malaysia, even with its GearUp Accessories.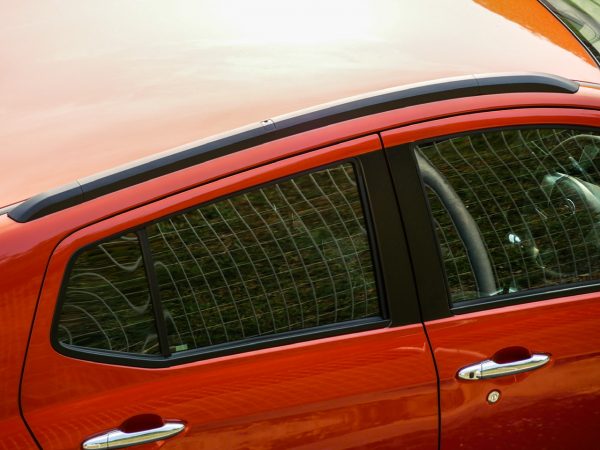 But I genuinely think the STYLE is a good, presentable looking vehicle that urbanites wouldn't mind being seen in. I mean, it's still proportionate, it's not severely jacked up to look like it's capable of off-roading.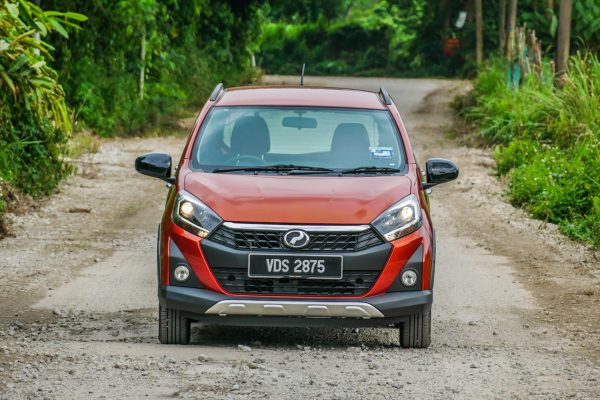 It's eye-catching too, especially in this signature Sunrise Orange colour. The 15″ dual-tone rims don't perceivable worsen the Axia's ride, but adds loads to the way the car looks.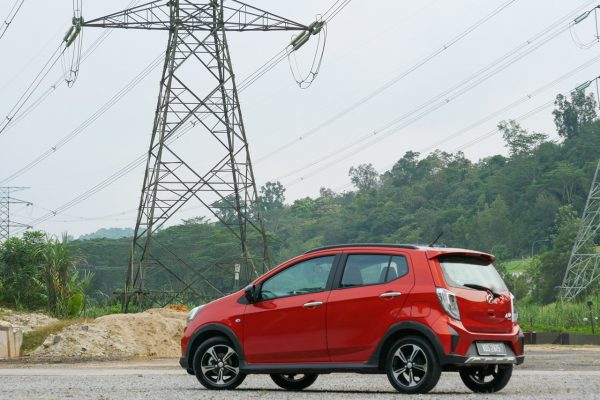 Good inside too
There are two things that Perodua did to make the Axia STYLE's interior a much nicer place to be in than some of the other more inexpensive variants.
denim-like fabric seats
push-start button and smart entry
I know that doesn't sound like much, but those two additions really transform the experience quite a bit.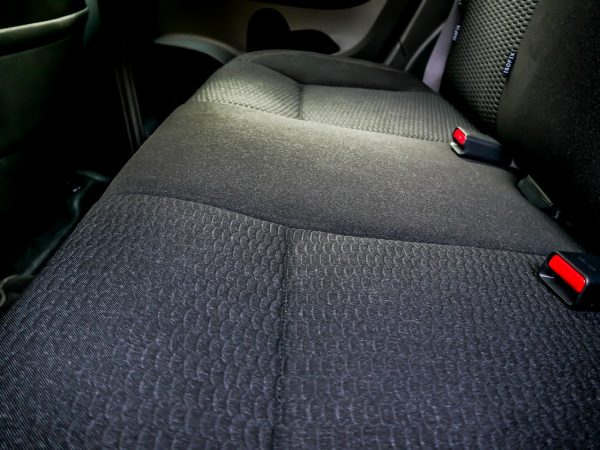 The 'STYLE' fabric seats look and feel a lot better than the standard fabric covers, and not having to take the keys in and out of your pocket the whole time is a luxury some vehicles don't give you. In fact, the last car I reviewed didn't even have Smart Entry and it was a Mercedes-Benz E200 SportStyle costing 8 times as much as the Perodua Axia Style.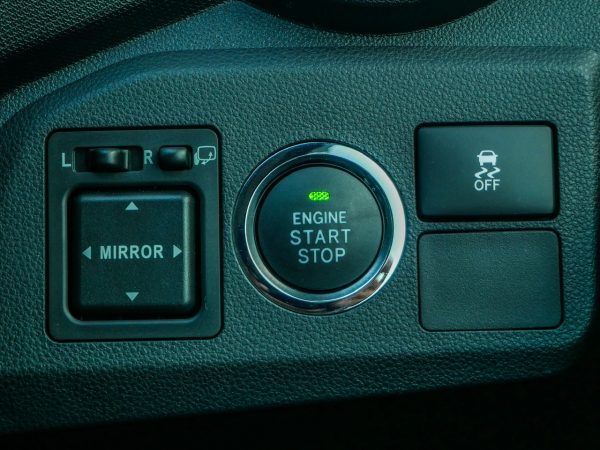 Sure, apples and oranges, but they've both got the word 'Style' in the name and they're both cars aren't they?
What could be Improved?
I don't think Perodua has much in the way of leeway here to add any more value to the Axia STYLE if they're going to sell it at RM39,000. But that doesn't excuse some of the omissions here. I think the head unit could definitely use Bluetooth support or an AUX input.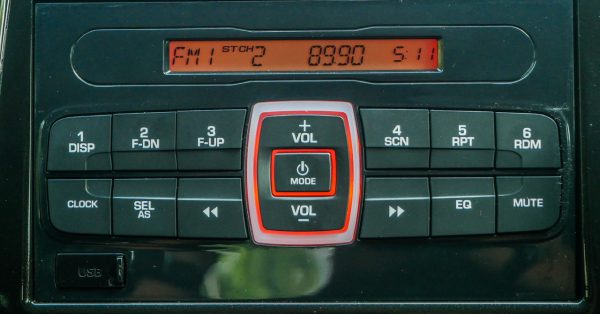 I also think Perodua could have made a little better use of verticle space between the front passengers. As it is, storage spaces and cupholders are a little too shallow.
But the solution for a buyer of the Axia STYLE is simple: get your own infotainment unit (there are decent ones with Aux support for less than RM200) and get yourself some Mr. DIY auto storage solutions.
Conclusion
I know I didn't touch too much on the way the Axia drives in this review. Our thoughts on this haven't changed much since our initial drive. Basically it does a very decent job in city and manages the highway when necessary. We managed to hit 140km/h, but it was much more at ease around 90-100km/h. Yes, it's obviously not the ideal car for long-distance trips with the family, but that's not what it was designed for in the first place. It was made for great fuel economy, and in that regard it completely delivers.. The addition of stability control makes it much, much easier to recommend over previous iterations of the Axia.
At under RM39,000, it's an easy-enough vehicle to recommend, especially with those proven, simple parts. And all the additional bits and pieces that make up the STYLE variant lends the Axia a charm it never quite had before. It's honestly a lovable little thing that doesn't overpromise and will probably never let you down.
Perodua Axia STYLE Specifications
Engine: Inline-3, 12-Valve, DOHC, Petrol
Capacity: 998cc
Gearbox: 4-speed Conventional Automatic
Max power: 67hp @ 6000rpm
Max torque: 91Nm @ 4400rpm
Price: RM38,890