Cars
Published on April 7th, 2020 | by Daniel Sherman Fernandez
0
Why We Love Wide Arches And Over-Fenders
Do you have the same fascination?
If you are NOT a car enthusiast, you might find this next few paragraphs of no importance and lacking any real information that is of use to you. If you are, then like us, you love wide arches (in various levels) and over fenders in cars, especially Japanese retro machines that are making a strong comeback today.
Our first meeting with a wide arch car was in the early 1970s and it was on a very curvaceous Ford Escort Mk1 prepared for the Word Rally Championship.
Then soon after in the late 1970s there was the Mk2 Ford Escort with a slightly squared wide arch which suited the less curvaceous shape of the Mk2. This was followed a year later with a car that remains on our bucket list till today, the Ford RS2000 wide body which had a factory quoted top speed of 109 miles per hour and a 0-60 miles' acceleration time of just 8.5 seconds which was great for 1979 and still impressive today.
The wide arches on this Escort suited its sports car image and sadly only a handful arrived in Malaysia. The last time we spotted one on the road was more than 12 years ago.
Then came the Japanese sports car. The first to show its wide arch look was the 1978 Toyota Celica GT. The already sexy lines of this Celica was made better with wider tyres and so to accommodate the tire width, tuners designed a variety of easy to install fenders that ensured the wide tyres were nicely tucked under them to prevent mud, road grime and stones from being flung back on to the rear side of the car's bodywork.
Today we see a revival of the fender wide arch in various forms. The 'rolling arch' which is the most common in Malaysia for retro Japanese cars is easy to do and requires a skilled panel beater and a paint touch up after the work is done. The classic Toyota, Datsun and Mazda range have seen its fair share of rolling arch work done. From the humble KE 30 and KE 70 sedans to the Datsun 160J and 120Y Coupe to the rare Mazda Capella RE and Mazda 808.
Over the years we think that it was Group B rally cars that innovated the use of wider fenders (wheel arches) as they were used to provide space for wider tyres for added traction and to keep the dirt and mud from flying across the track. These rally machines motived the limited production of showroom versions for homologation purpose and car manufacturers involved in rallying found quick sales for these performance machines.
The iconic and very valuable BMW E30 M3 was one such car and let us not forget the very unassuming Volkswagen Golf Mk2 G60 Rallye. Both these cars were part of the trend in the 1990's to get showroom selling cars to look like their race versions and it worked well.
Then these wide arched rally cars flying across dirt track inspired many owners with street versions of the rally cars to get after market fiberglass kits installed and have their cars looking aggressive.
Some car manufacturers have made sure their showroom cars come with flared fenders (slightly) to enhance the looks and serve a purpose. These cars some how do not need any additional work done to them to make them stand out on the road.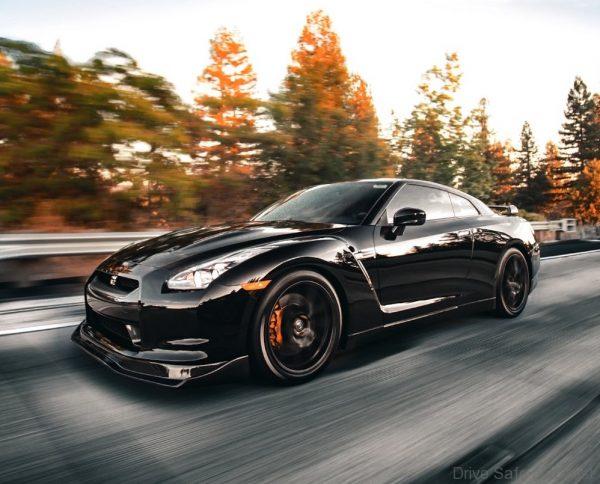 Today, the trend continues and the revival of retro Japanese and some European cars have inspired the return of wide arches in many forms and they look good and give a new stance to modern classics. There are numerous online parts stores selling easy to install fender flares for all kinds of cars and also pickup trucks.