Automotive
Published on April 27th, 2020 | by Subhash Nair
0
Lexus GS Will Be Dropped, Mirai-based Successor Possible
Reports on the internet seem to indicate that Lexus will no longer be competing in the rear-wheel drive Executive class with the GS once this generation of the model has run its course. Since 1991, Lexus has offered the GS as an alternative to classic German rivals like the BMW 5-Series and Mercedes-Benz E-Class. However, unlike their German rivals, Lexus have since 1989 also provided a front-wheel drive alternative in a similar class called the Lexus ES.
A statement from Lexus about the GS:
Last year, the GS represented just 4% of overall Lexus sales in the car segment. Through the first three months of 2020, Lexus sold just 624 GS sedans, a decline of more than 34% year over year. Full-year sales in 2019 were down a whopping 48.8%, at just 3,378. The model saw its best sales year in 2015, when it sold 23,117.
The last batch of GS cars will be ushered out with 200 units specced as the "Black Line Special Edition". This 4th generation Lexus GS debuted in 2011 and is at the end of its lifespan. We remember seeing the GS on Lexus Malaysia's website some years ago, but today it is no longer featured there. The GS F too will probably meet its end. This was an M5 / E63 competitor with a 5-litre V8 engine under the hood.
What's next for Lexus in the segment?
With the GS out of the window, there are a few possibilities for Lexus. While this segment of their portfolio shrinks away, their crossover offerings have expanded. The RX is now offered with a long wheelbase (RX L), the compact crossover market has just been catered to with the UX, and the latest ES brings a new level of sophistication for the price.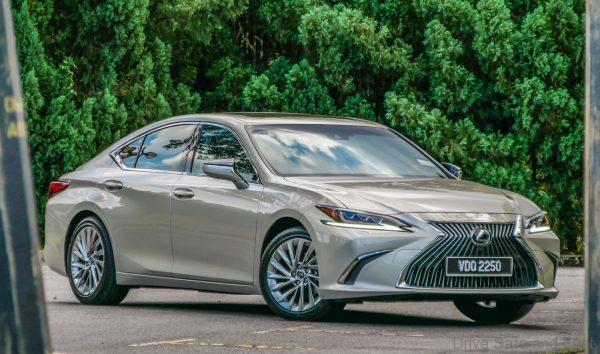 There are rumours that Lexus will build a hydrogen or all-electric powered rear-wheel drive executive sedan using the bones of the 2nd generation Toyota Mirai platform. Yes, this model uses a rear-wheel drive TNGA platform and may be adopted to take on vehicles like the Tesla Model S and Porsche Taycan. Lexus probably could not justify reusing the GS name, which has yet to permeate the minds of many petrol heads in the way the '5 Series' or 'E-Class' names have. Going with something fresh the way Porsche did with the Taycan makes more sense.