Automotive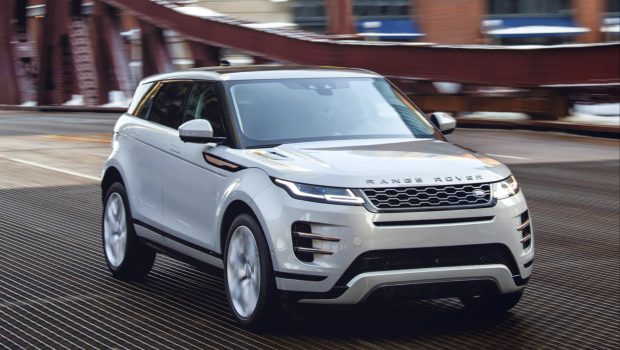 Published on May 19th, 2020 | by Subhash Nair
0
2nd Gen Range Rover Evoque Comes to Malaysia in June 2020
The 2nd generation Evoque is on its way to JLR showrooms across Malaysia in early June 2020. The Range Rover Evoque was a huge hit in Malaysia and across the world when it first debuted in the 2010s. The biggest part of its appeal was arguably its design, which went on to inspire an entire generation of mid-sized SUVs, and even a few direct copycats.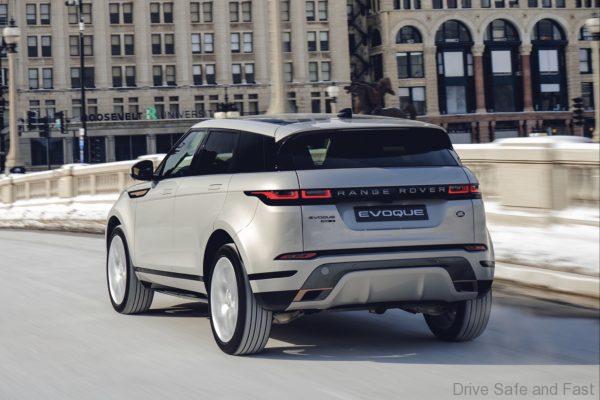 This 2nd generation Evoque was globally revealed in late 2018, before being previewed for the Malaysian market a year later in late 2019.
The all-new Evoque brings a number of interesting changes to the nameplate.
Ingenium Engine, 9-speed automatic, Terrain Response 2
The Jaguar Land Rover Ingenium family of engines comes to the Evoque. They haven't officially announced which engine will be brought in to Malaysia, but in likelihood it will be the P200 AWD model which brings a 2-litre petrol tuned to 200PS and 320Nm of torque. This engine is paired to a 9-speed conventional automatic and an all-wheel drive system with Terrain Response 2.
Retracting Door Handles & New Design Philosophy
As previewed by its bigger brother, the Range Rover Velar, the Evoque will get a new design language that features a cleaner look and smoother surfaces. You can expect a similar upmarket look to the Velar, but with a few unique Evoque touches and an overall smaller body. This generation of the Evoque brings retractable door handles too, another feature to get excited about.
Inside, you can also see a shift in design direction. The increased usage of colour screens in here should be noted. There are now 3 – a 12.3″ one for the the instrument cluster and TWO 10″ screens for the infotainment and climate controls.
Advanced Driver Assistance Systems & AI
The 2nd generation Evoque brings a whole slew of driver assistance and safety systems. Two mentioned in the local press release were Lane Keeping Assist to Driver Condition Monitor technology, but there may be more in the final spec. A self-learning 'AI' system also helps the Evoque learn driver preferences with regard to seat and steering position for up to 8 drivers profiles. Other settings, such as temperature, media preferences and common contacts will be learned within a few journeys.
ClearSight Rear View Mirror and Ground View Tech
Finally, another set of big features on this new Evoque are the ClearSight cameras. The rearview mirror hides a digital screen that can show feed from a top-mounted rear-facing camera. This will be useful if there are tall passengers or bulky items blocking the mirror's view. The camera provides a 50-degree field of vision and works well in low light situations. This is called 'ClearSight Rear View Mirror'.
Another way Land Rover are using ClearSight technology are with cameras that are mounted under the hood, pointed at the ground. This gives the driver a sort of 180-degree 'X-ray' vision through the hood of the car. Useful when going over rough terrain.
Sign up here to be informed about the Malaysian spec as soon as it's available.
PRESS RELEASE
Jaguar Land Rover Malaysia is set to launch the all-new 2020 Range Rover Evoque compact luxury SUV, in early June 2020. The all-new Evoque will feature a new design language, advanced driver assistance technologies, ground-breaking off-road technologies as well as an Artificial Intelligence (AI) system.
Building on the original model's instantly-recognisable design, it is a sophisticatedevolution of the original's distinctive coupe-like silhouette, typified by its fast roofline and rising belt line that identify the Range Rover family at first glance. The introduction of new slim LED headlights and tail lights emphasise the vehicle's new design language while flush door handles add to the smooth, sculpted aesthetic.
Among the exciting offerings in the new version include the 'ClearSight Rear View Mirror' that transforms into an HD video screen when engaged. Should rear visibility be compromised by passengers or bulky items, the driver can flip a switch on the underside of the mirror and a camera feed from the top of the car will display what is behind the vehicle in crisp high definition. The screen provides a 50-degree field of vision and superior visibility in low light.
In addition, the 'ClearSight Ground View' technology is a new feature is designed to allow the drivers to virtually see through the hood and under the front end of the vehicle by projecting a 180-degree view of the ground onto the vehicle's upper touchscreen. This is useful when navigating through tight parking spaces, high city curbs or tackling rough terrains.
The new Evoque is also the first Land Rover model to feature Smart Settings, a system which uses artificial intelligence algorithms to learn the driver's preferences. The system will then use the driver's preference to automate comfort and driver-specific media settings throughout the drive. The system, using 'self-learning' technology also recognises the driver from their key fob and phone and will thereby set their seat and steering column position on approach, allowing for up to eight profiles to be registered. After a few journeys, the Evoque remembers the driver's preferred temperature settings, media preferences and commonly dialled numbers depending on the time or day of the week.
The driver also gets to immerse themselves in the vehicle's digital interior experience with the Land Rover InControl® Touch Pro Duo infotainment system that combines two sleek 10-inch high-definition glass touchscreens and a 12.3-inch driver display behind the steering wheel. The result is a beautiful, 'hidden until lit' interior filled with state-of-the-art digital interfaces.
Apart from that, new Evoque owners can also expect a much larger and wider luggage space which can easily fit a folded pram or a set of golf clubs. The space could be further increased to 1,383 litres when the flexible 40:20:40 second-row seats are folded.
More exciting features in this new Evoque include the Lane Keep Assist which is added as a new safety feature. This helps the driver stay in lane by adding necessary steering correction. It initiates a gentle steering input to return the vehicle to its intended position.
Driver Condition Monitor technology is another added safety feature that is based on the driver's steering inputs. Should the technology detect jerky, non-linear movements that are typical symptoms of a fatigue driver, it will automatically trigger an audible and visual warning in the instrument cluster.
The New Range Rover Evoque also features a new 2.0L Petrol Turbocharged Ingenium engine that supplies fast response to throttle demand and a more engaging drive as boost pressure is delivered nearly instantaneously. The Ingenium engine is paired with a state-of-the-art nine-speed automatic transmission.
Details on pricing and variants will be announced at the launch. Interested parties can register their interest. Click on Keep Me Informed to get updates on the launch or drop by any of Jaguar Land Rover showrooms to get up close with the new Evoque.
All vehicles distributed by Jaguar Land Rover Malaysia are compatible with the Malaysian climate, environment, fuel quality and meet the Malaysian emission standards. All Land Rover vehicles distributed by authorised dealers also come with a 'Land Rover Care' programme which is based on whichever comes first, ie, a 5-year Warranty or 150,000km, 5-year Servicing or 65,000km and 3-year Roadside Assistance. Please visit www.landrover.com.my for more information.