Automotive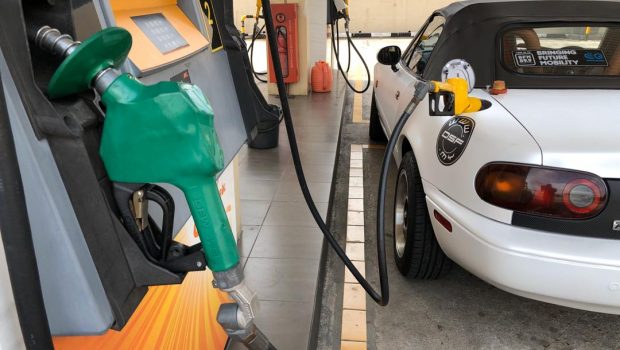 Published on May 29th, 2020 | by Amirul Mukminin
0
Weekly Fuel Prices: Petrol Up 5 Sen, Diesel Up 10 Sen
The Ministry of Finance has announced the fuel prices for the May 30-June 1 period and once again, there is an increase across the board.
Starting midnight tonight, the retail prices of RON95 and RON97 petrol will be higher by five sen per liter, at RM1.43 and RM1.73, respectively. Meanwhile, the retail price of diesel will go up by 10 sen from RM1.51 to RM1.61 per liter.
According to the ministry, the increase is due to higher prices of refined product, in line with the rise in global crude oil prices.
The government will continue to monitor the impact of global crude oil price change and take appropriate measures to ensure the welfare and well- being of the people are looked after.
NOTE :
The price of gasoline is a frequently discussed issue, and is a part of almost everybody's life in developed countries. The price of gasoline worldwide are dependent of a number of factors: crude oil prices, costs for processing and distribution, demand, strength of currencies, taxation, and availability. The most influential factor is the crude oil price. This price includes the costs for exploration, extraction, and transport.
What the consumer pays in the end is also an issue of national oil pricing policy. Typical regions with high taxes on gasoline are European countries and Japan. Other countries keep consumer prices low by subsidizing the costs for gasoline. Among latter countries are America, Saudi Arabia, Iran, Venezuela, Egypt, Malaysia, Bolivia, and others.
There are many other factors, however, which directly influence the price of gasoline. Crises, war and natural disasters in oil producing regions, for example, can obstruct the production and transportation, and thus cause higher crude oil prices. Last but not least, the end-consumer defines the price through his or her demand. A higher number of people driving cars means higher prices for gasoline, which is often the case in the coming summer months or holiday seasons.