Cars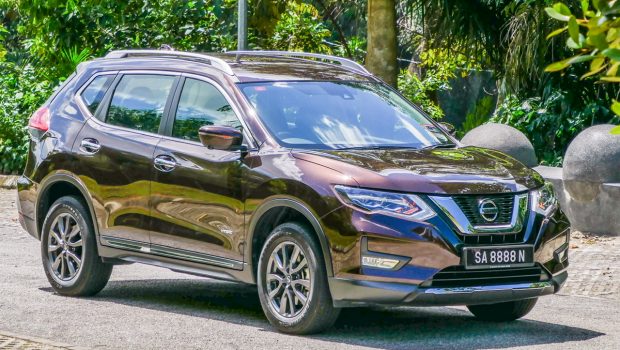 Published on May 12th, 2020 | by Subhash Nair
0
Nissan X-Trail Hybrid Review: Just What the Family Needs
The X-Trail is Nissan's mid-sized SUV offering for the Malaysian market and is now in its 3rd generation facelift form. While it may not enjoy the same strong sales as Proton's X70 nor the genre-defining reputation of the Honda CR-V or Mazda CX-5, it's still a rather valiant effort by Edaran Tan Chong Motor and Nissan.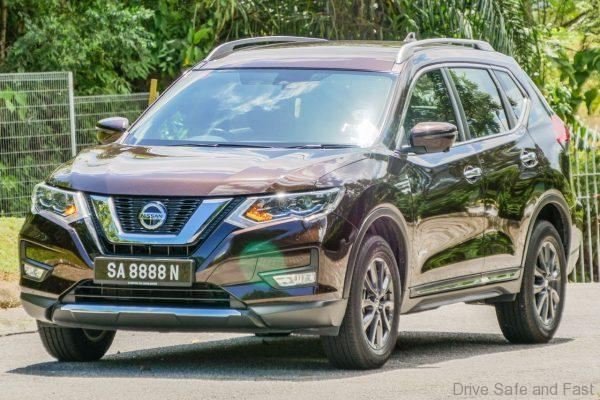 Think about this, in terms of global sales volume, Nissan is still up there with Toyota, and yet of the two Japanese automakers, only Nissan has been locally-assembling and selling their mid-sized SUV offering in Malaysia. The RAV4, meanwhile is nowhere to be seen. But it's not like ETCM have simply plonked a model in the mix for the sake of having one around. The latest X-Trail does present Malaysians with at least 2 USPs – the first being a 3rd row of seats for larger families to enjoy. The 2nd is the option of a hybrid model for the eco-conscious – though this one comes with just 2 rows of seats. So while the CR-V and CX-5 have to build on a lot of intangible benefits to convince customers not to buy a Proton X70, Nissan can point to these two factors and say no one else can compete in this territory.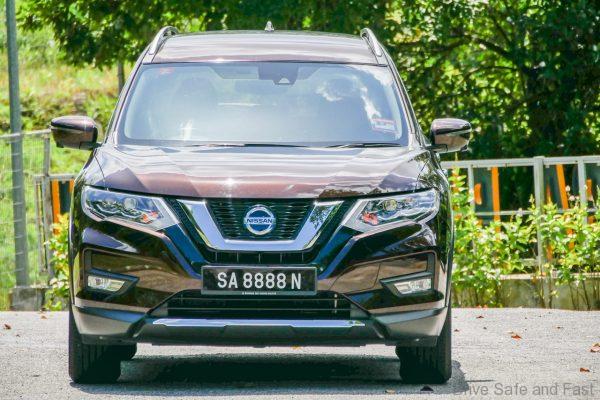 Today we look at the Hybrid model. This is the first and only mid-sized SUV to offer a hybrid powertrain in Malaysia. Yes, Honda has the HR-V hybrid, but that's a whole segment smaller than the X-Trail. This latest version of the X-Trail comes with loads of new safety features.
The X-Trail Hybrid gives you:
Forward Collision Warning
Autonomous Emergency Braking
6 airbags
High Beam Assist
Lane Departure Warning
Blindspot Warning
Rear Cross Traffic Alert
Intelligent Trace Control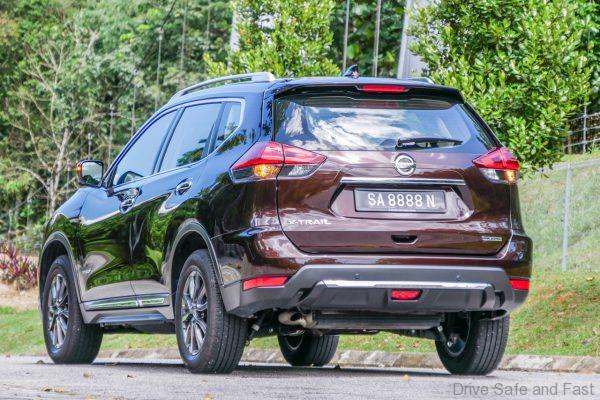 This facelifted X-Trail also brings new soft-touch points, trim pieces, LED headlights with 'Boomerang' DRLs, 17″ rims in dark finish as well as a powered tailgate to better compete in this segment.
Fundamentally, the X-Trail is a decent mid-sized SUV with a strong emphasis on passenger comfort and ergonomics. Why has Nissan gone this route instead of pursuing high performance goals? Well, because this is a family-oriented SUV, and comfort, safety and fuel-efficiency is key. And that's exactly what the Nissan X-Trail is laser focused on.
Many of us tend to ignore how important having a pleasant journey is, especially on short test drives that lead up to a purchase. Consider the way the car will make you and your family feel day-in and day-out. The X-Trail's suspension is one of the best in the segment at cushioning harsh road surfaces and potholes – something Malaysians will appreciate.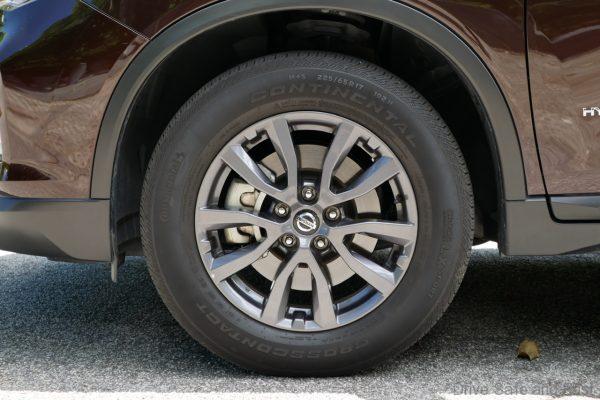 Step inside an X-Trail and have a feel around. The upholstery is plush, with cushioning on the armrests thick enough to sink elbows into. Zero-Gravity inspired car seats provide support to the driver and front passenger. Nissan actually invested heavily in creating a seat design that reduces load on muscular and spinal areas and there's a perceivable difference in the way their seats feel.
Still on the topic of occupant comfort, we have to talk about the seats in the rear. In the standard X-Trail, you do get a 3rd row for 2 additional smaller occupants to be moved around. In the X-Trail Hybrid, less is more. Yes, you have 2 fewer seats, but the Hybrid model has completely different seating in the rear. The seats here are thickly cushioned as the sliding mechanism has been omitted. This has a noticeable difference for passenger comfort at the rear.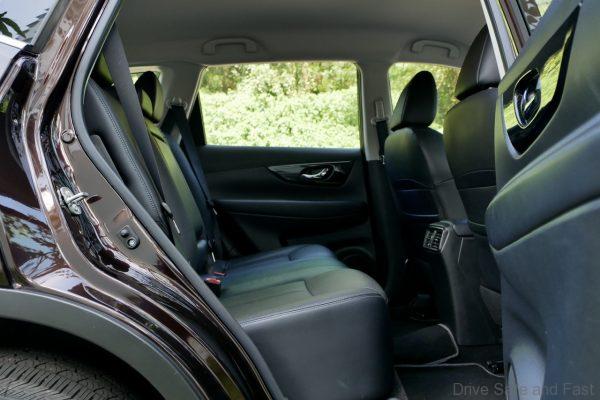 The new powertrain marries Nissan's smooth and refined 2.0L MR20DD engine with an electric motor. The petrol motor puts out a respectable 142hp and 200Nm of torque, while the electric one is capable of 41PS and 160Nm. This makes the X-Trail Hybrid very capable at overtaking maneuvers on the highway. The CVT gearbox has 7 simulated ratios, but our suggestion is to leave it running on auto.
If you're worried about long-term implications around hybrid technology, Nissan is a key leader in this regard. They've been making the LEAF for years now and they've put measures in place to reduce the risk of needing a battery replacement. And should it become necessary outside the warranty period, TC Warranty Plus is a programme that can extend your warranty coverage for a reasonable price. What's more, if there is a problem with the electrical components in this hybrid powertrain, the presence of the Intelligent Dual-Clutch module allows the X-Trail Hybrid to be driven on just petrol power.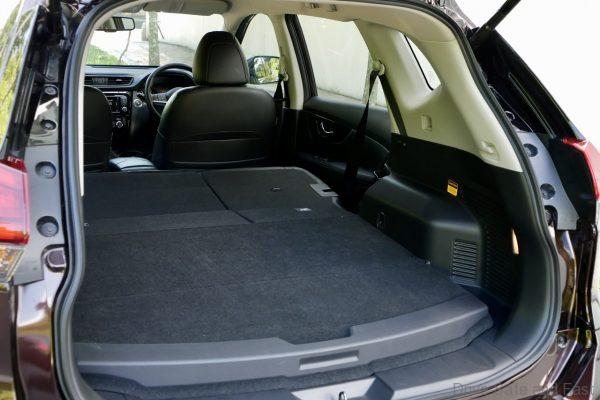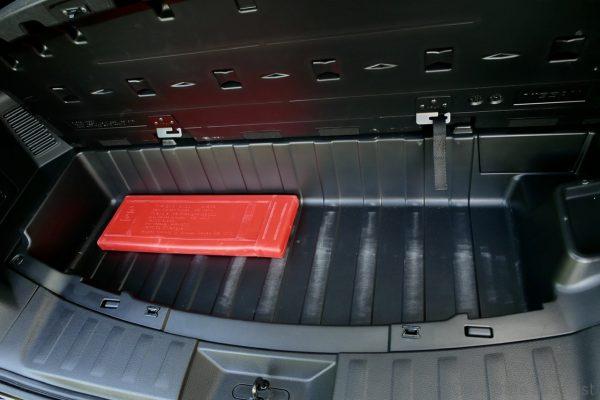 If you're a family-oriented buyer looking for an eco-friendly option in this segment the X-Trail Hybrid is pretty much aimed at you. Some businesses and organisations that need a more eco-conscious image might also consider the benefits of having executives drive in Hybrids too.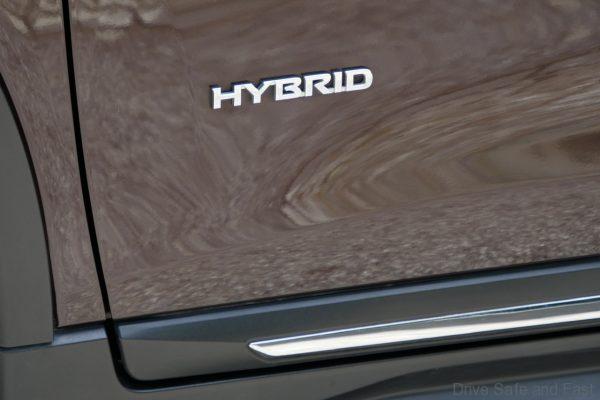 Are there things that can be improved upon? Yes, of course. The design with the facelift model looks a little more exciting than before but in today's market consumers are demanding cars that really stand out. In this regard, the Nissan X-Trail doesn't quite deliver. It has a decidedly mid-2010s approach to design. This applies to both the interior and the exterior. Still, most of the X-Trail's pre-facelift complaints have been well addressed by Nissan. The Hybrid motor adds power to the package, and the amount of equipment added here makes the X-Trail a top contender in value in the non-national segment.
Nissan X-Trail Hybrid Specifications
Engine: Inline 4 petrol + Electric Motor
Capacity: 1997cc
Gearbox: XTRONIC CVT with 7-speed mode + Intelligent Dual Clutch Control
Max power: 142hp @ 6000rpm +41PS
Max torque: 200Nm @ 4400rpm +160Nm
Price: RM159,888