Automotive
Published on May 8th, 2020 | by Subhash Nair
0
Roewe Marvel X and Marvel R Make the Boyue Look Old School
The Chinese automotive scene hides behind a curtain that's slowly being drawn back for a lot of us. Malaysians have seen cars from Chery back in the 2000s and were perhaps not very impressed. Havals have had mixed, but mostly positive feedback so far, but it really was the Proton X70 that finally convinced Malaysians that the Chinese could really make a good car. While the Geely Boyue based Proton X70 is impressive and features quite a few pieces of equipment not seen in other vehicles, in China, there are loads of other high tech SUVs from brands you might not have heard of.
Take the Roewe Marvel X, for instance.
The Marvel X is an all-electric mid-sized SUV that is sometimes sold under the MG brand. It's a little larger than the Proton X70/Geely Boyue. Here are the dimensions of both SUVs.
| | |
| --- | --- |
| Wheelbase | 2,800 mm |
| Length | 4,678 mm |
| Width | 1,919 mm |
| Height | 1,618 mm |
Roewe Marvel X Dimensions
| | |
| --- | --- |
| Wheelbase | 2,670 mm |
| Length | 4,519 mm |
| Width | 1,831 mm |
| Height | 1,694 mm |
Geely Boyue Dimensions
Not only is it larger, but it's also a lot more high-tech considering it's an all-electric vehicle.
The Marvel X is based on a concept car called the Vision E Concept. Both rear-wheel drive (RWD) and all-wheel drive (AWD) variants exist.
In the AWD model, there's one electric motor on the front axle outputting 85kW and 255Nm of torque as well as two electric motors on the rear axle pushing out 137kW and 410Nm of torque. Combined, this system puts out 302hp and 665Nm of torque. Insane!
The Marvel X accelerates from 0-100km/h in just 4.8 seconds with the AWD setup.
Power comes from a 52.5kWh lithium ion battery. This battery takes 8.5 hours to charge on AC power, but a DC charger can fill the battery from 0 to 85% in under 40 minutes. A kinetic energy recovery system is installed to improve range. Driven conservatively, you can get 370-403km of range depending on whether you have the RWD or AWD model.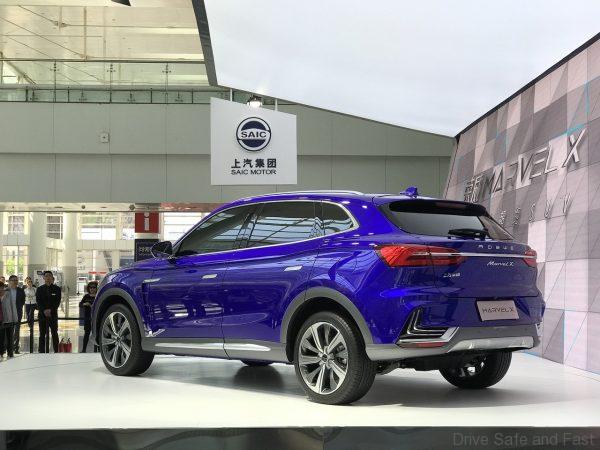 More high-tech features are found inside the car.
19.4″ infotainment system
12.3″ instrument cluster
Adaptive Cruise Control
Wireless Phone Charging
Memory function for driver's seat
Roewe is a brand under Geely's main rival, SAIC. While SAIC is China's largest state-owned automotive company, Geely is the country's largest privately-owned automotive company. The Roewe Marvel X will be sold under the MG brand in India, but as of early this year, the model shown was still a left-hand drive version. Once the right-hand drive conversion is done, perhaps Malaysians can start thinking about cars like this. Well, providing the price of petrol shoots back up!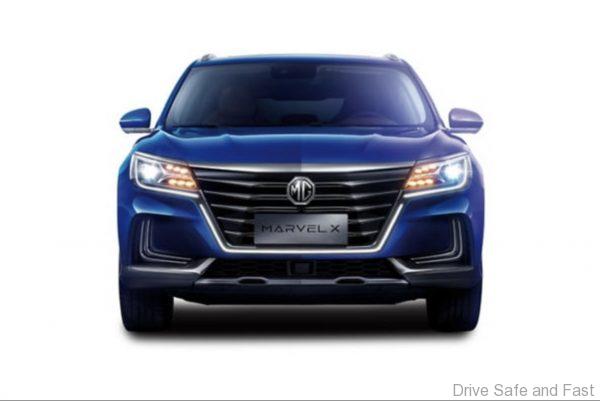 Just today, it was revealed that the company would be further developing the Marvel X into the "Marvel R". While many essential elements carry over, the design has been made more futuristic, Level 3 autonomous driving technology and 5G connectivity would be featured. Just take a look at how cool it looks.
SAIC will apparently park it under their new 'R' subbrand for electric vehicles, but we'll wait for more news to be revealed.