Automotive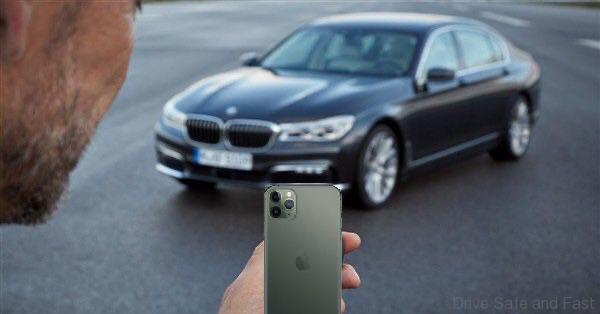 Published on June 23rd, 2020 | by Subhash Nair
0
Apple CarKey for iOS 14 Confirmed, BMW 5 Series to Debut it
Yesterday, Apple made an automotive-related announcement, but it was not that it would be making its own car. Rather, the announcement was on a new CarKey feature that would enable newer iPhone users to leave their keys at home, unlocking their vehicle with just their smartphone. BMW would be the first manufacturer to bring this functionality to their vehicles and the first model to get CarKey support is the facelifted BMW 5 Series, which is coming next month globally and perhaps will be in Malaysia by the end of the year.
The update should be coming to some of the newer iPhones, including the iPhone 11, iPhone 11 Pro and iPhone 11 Pro Max. It's not clear if the latest iPhone SE will support CarKey, as it is rumoured to use Apple's Ultra Wideband chip and that chip is currently only put into the iPhone 11 family of phones.
Still, it's possible that the iPhone SE, being the latest phone in the bunch, might get some other method of activating CarKey services. If that's the case, then the iOS 14 feature may eventually come to older iPhones as far back as the iPhone 8 (upon which the iPhone SE is based). The BMW Connected app allows this functionality through Android, so perhaps that will be how older iPhone users will have to deal with it.
Apple CarKey uses NFC technology through the Ultra Wideband chip to communicate with your vehicle. This means you don't need internet access for it to work. All the information necessary for the car to recognise the digital key is stored securely on your phone. You can protect this key using FaceID on the new iPhone 11 phones, with an Express Mode that can be used to skip authentication. You can even share this digital key with other iPhone users the same way other items can be shared through the iOS wallet.
Back in late March 2020, we shared a story from 9to5Mac concerning this feature. It was shown that bits of code in iOS 14 pointed towards BMW being the first in line to receive the CarKey feature. BMW did not deny this, but neither did they confirm it.
More on this story here.